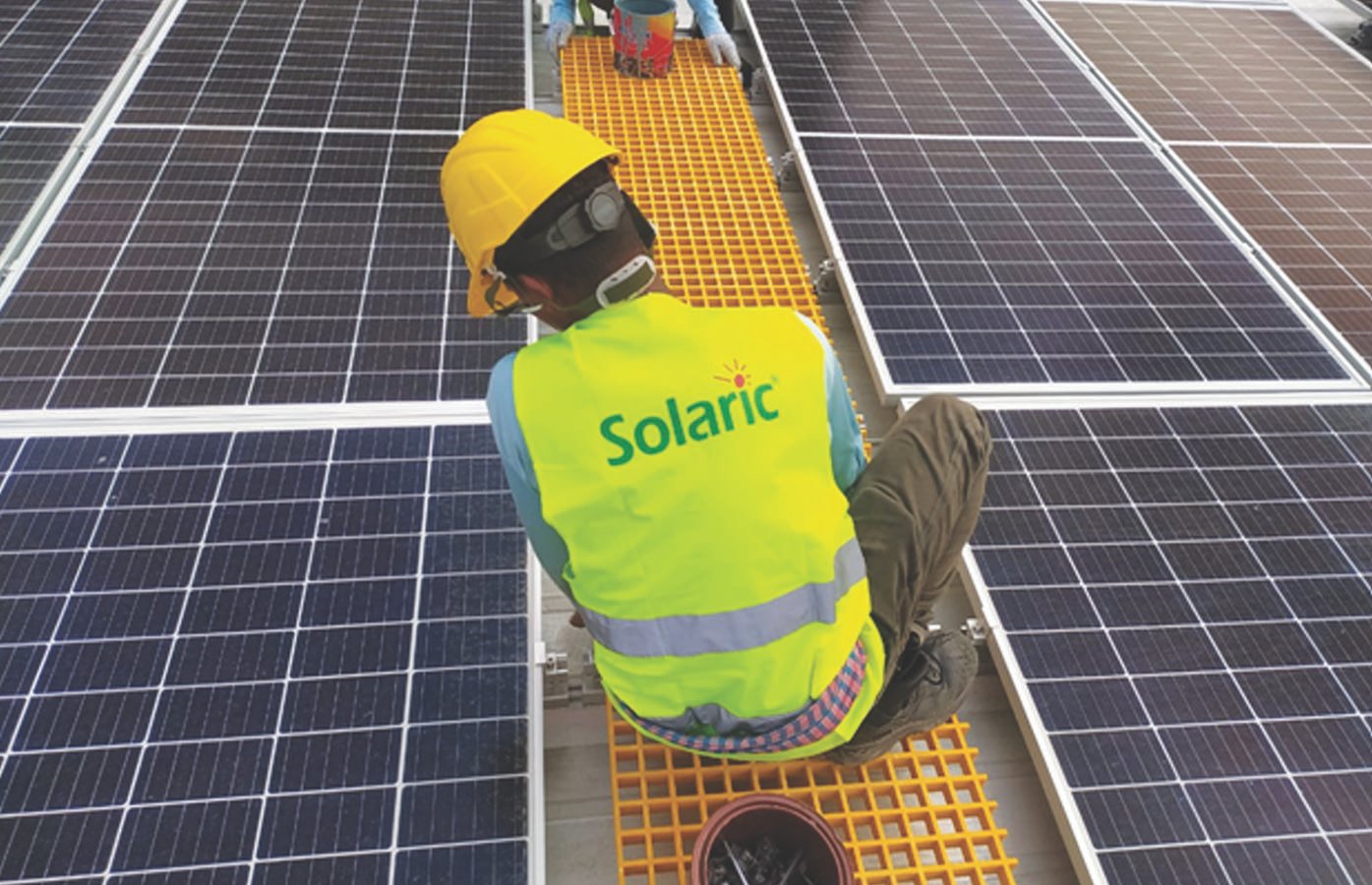 5th October 2021
AKM Monowar Hossain Akhand
People from across the globe are now expecting a world to be livable, resilient and safe. The UN organizations and other agencies have been undertaking various plan of actions and making unique commitments. The actions are: The Paris Climate Change Agreement towards achieving net-zero carbon emission by 2050; the 2030 Agenda for SDGs to accelerate ambition towards the achievement of SDG-7 (affordable and clean energy by 2030); the UN Decade of Sustainable Energy for All 2014-2024, including global plan of actions; the UN High-level Energy Summit, and the High-level Political Forum for SDGs.
The UN technical working group has just launched the Global Roadmap in June 2021 with the plan of actions to achieve clean, affordable energy for all by 2030 and net-zero emissions by 2050. The actions are made with the recommendations on energy access, to set the groundwork for a large-scale mobilization of commitments by the member-states. The energy roadmap will finalize in the UN High-level Energy Summit in September 2021, during the UN General Assembly. This roadmap illuminates a way forward on how the world can achieve a sustainable energy in future that leaves no one behind.
The International Mandate on Carbon Emissions and SDGs:
The Paris Agreement is a legally binding international treaty on climate change, adopted by 196 countries in Paris on 12 December 2015, which came into force on 4 November 2016, and the promises united all the world's nations for the first time in a single-agreement on tackling global warming and cutting greenhouse-gas emissions.
In September 2015, the General Assembly adopted the 2030 Agenda for Sustainable Development setting-out 17 goals and 169 targets, including SDG-7 on energy with focusing on energy access, renewables, energy efficiency, and means of implementation. The UN High-level Political Forum for SDGs hold the 2nd review meeting on 6-15 July 2021. The first review of the SDGs conducted in 2018, calling for scaled-up actions to meet its targets by 2030.
The Energy for Sustainable Development has been emphasized in September 2012, when the UN General Assembly adopted resolution 67/215, declared the Decade of Sustainable Energy for All 2014-2024, including the global plan of actions for the Decade, and called for rapid implementation of strategic-objectives.
The UN High-level Energy Summit scheduled to take place in September 2021 in New York during the UN General Assembly, will be the first global gathering on energy under the UN resolution 74/225 (adopted on 19 December 2019 ensuring access to affordable, reliable, sustainable energy for all), since the UN Conference on Renewable Energy Sources in 1981.
Energy Access - The Global Roadmap
Energy access means providing sustainable and modern energy services to meet end-users' energy needs. SDG 7.1 states that all people should have access to electricity (SDG 7.1.1), clean-fuels and technologies for their cooking needs (SDG 7.1.2) by 2030. Taking a human-centered approach, the most common energy needs are: cooking, lighting, heating/cooling, and other productive energy uses. Electricity can meet all end-users' energy needs, but it is not realistic to expect all cooking energy demands meet by electricity by 2030. At present, the use of electricity for cooking accounts for only 7% in the low-and middle-income countries. In Africa region, 80% of primary energy uses are from biomass, and largely fuel-wood for cooking. It is thus important to take a two-split interlinked approach to reach universal energy access: scaling-up access to electricity and to clean-cooking services.
Everyone in the world could have access to clean, affordable energy within the next 9 years (2021-2030), if countries honestly increase investments, and adapted appropriate technology according to new roadmap, where countries to announce energy plans for the decade. The world needs an annual investment of $35 billion that could bring electricity access for 759 million people who currently behind it, and another $25 billion a year can help 2.6 billion people get access to clean-cooking in 2021-2030. The required investment represents only a small fraction of multi-trillion-dollar overall, but would bring benefits to 33% of the world's population.
Significant increase in electrification and clean-cooking expansions are the most urgent issues now. The electricity access rate in access-deficit countries must increase from 82% in 2019 to 94% by 2025 to achieve 100% access by 2030. This means an annual increase of 2%, or electrification being brought to 150 million people in 2021-2025. The clean-cooking access rate in access-deficit countries must increase from 66% in 2019 to 82% by 2025 to achieve 100% by 2030, meaning a yearly increase of 3%, or 230 million people. Access-deficit countries mean for the electricity, clean-cooking fuel and technology access are below 100%. The top 14 electricity access-deficit countries in 2020 (deficit in millions population) were: Nigeria (90), Congo (70), Ethiopia (58), Pakistan (56), Tanzania (36), India (30), Uganda (26), Sudan (20), Madagascar (20), Myanmar (17), Kenya (16), Chad (15), Bangladesh (13), and Sudan (10).
The energy revolution on renewables and energy efficiency is urgently needed not just to accelerate economic development, but also to reduce carbon emissions that are rapidly warming our planet. The energy sector today dominated by fossil-fuels, accounts for 73% of human caused greenhouse gas emissions. Global carbon emissions need to reduce to net-zero target to avoid an increasing frequency and severity of hazardous weather extremes, including cyclone, floods, heat-waves and droughts, risks to food and water security, population displacement, and loss of lives and livelihoods.
'Affordable', 'reliable', 'modern', and 'universal' - all these qualities are the pillars of an equitable and inclusive sustainable energy-system and a society that leaves no one behind. Universal access is integral to the transition of inclusive, sustainable, secure, and net-zero emissions energy-system.
Energy Access- Overcoming the Challenges
1. At the heart of Agenda 2030 is the ambition to leave no one behind: to invest in the most vulnerable countries to meet their energy targets and to ensure they are included in the energy transition. It is urgent to significantly increase the speed-up of electrification and clean cooking expansion efforts.
2. Progress must be greatly accelerated through a shift to a system-level paradigm: which squeezes greater commitment and innovation, and challenges the habitual ways in which energy access policy and investments have been considered.
3. Energy Access roadmap has developed a set of strategic-actions to attract more investment: the actions include enhancing socio-economic inclusiveness of energy access; aligning costs, reliability, quality, and affordability of energy services; connecting and redirecting financing.
4. The energy access challenge is complex, multi-dimensional, and multi-sectoral: it cannot be resolved by fragmented and fractional efforts. It requires a bold, system-level approach. Achieving universal access to affordable, reliable, and modern energy services by 2030 must meet. The people, one-to-all are depending on it, and failure is not an option.
Actions for Global Energy Roadmap
1. Align energy policy and investment with energy transition pathways that accomplish universal access to electricity and clean cooking by 2030.
In a joint global effort, countries must provide access to electricity to 759 million people who have no electricity; access to clean cooking for 2.6 billion people who depend on traditional cooking-fuels; and to undertake energy transitions towards a net-zero energy-system by 2050. Achieving universal access to sustainable, reliable, affordable, and modern energy must also be an integral-part of energy transition and be fixed in countries' climate-commitments and strategic-actions for net-zero energy-systems.
2. Prioritize and coordinate political commitments and financing to accelerate access to clean cooking, building interactions with electrification efforts.
National governments should integrate cooking energy demand into energy planning and strategic-development. A transition to universal access to clean cooking will not be a quick fix, but will build on least-cost, best-fit approaches that reflect local people's needs; taking into account for food security, gender, climate, and safety considerations.
Unprecedented financial and analytical resources must be mobilized to build the enabling ecosystem. There is an urgent need for end-user subsidies to bridge the affordability gap. Both the clean cooking and electricity sectors need to improve their enabling ecosystems, policy and regulatory frameworks.
3. Position universal access to energy as a key driver of inclusive, sustainable, and resilient economic growth and as an integral part of the transition to a net-zero energy-system.
Energy access planning must be integrated with broader development priorities to achieve unique collaborations and opportunities with respect to all the other SDGs as part of a broad-based political commitment and shift to energy access.
4. Put people at the center of efforts to deliver universal energy.
Both clean cooking and electricity access initiatives must be designed based on human needs, user practices and preferences, and consumer affordability levels, taking into account of different cultural (national and local), and socio-economic contexts. People-centered energy access approaches will need to include a social safety-net to deliver modern energy services.
5. The 'last mile' of energy access must become the 'first mile' to be tackled.
The people live in the countries of instability and conflicts, low-income and vulnerable people, are not getting any access to electricity and clean cooking; they needed energy access at the first priority of first-mile, and funding to LDCs for energy access. The energy access rates should be increased among the remote, poorest, vulnerable and displacement-affected population, to follow the 'last mile' of energy access become the 'first mile' access.
6. Support enterprises with innovative, cost-effective, and scalable energy-access business models, so that delivery of clean cooking and electricity solutions can be accelerated.
Unlocking the potential of enterprises with innovative and pioneering mechanisms and supporting them to reach households and businesses on the 'last mile' will enable scaling-up. The public-private-partnerships to address affordability constraints and poor customers.
7. Accelerate the advancement of knowledge exchange, human capacity-building, partnership-building, and innovation.
Human capital- the capacity-building is essential to drive universal access to energy. Governments, development partners, and service providers should support local academic and training institutions by investing in capacity and skills building for professionals in sustainable energy access, in turn, drive further innovation in technology to accelerate the steps of expansion efforts.
8. Improve the availability and quality of open-source, verifiable energy information and data pertinent to national, subnational, and local contexts.
Both end-user and supply-side data are necessary for understanding consumers' needs, and household surveys should be improved to energy access, and understanding of critical aspects of energy access, electricity uses and cooking practices.
Conclusions
The actions of global roadmap to achieve SDG-7 are the pathways of UN Energy Summit 2021, and expected to produce two outcomes: finalizing the roadmap for concrete strategic actions; and energy compacts setting-out voluntary commitments and actions by the member-states.
Universal access to affordable, reliable, and modern energy services by 2030 (SDG 7.1) is a prerequisite and catalyst for improving the living and working conditions of all the world's people, especially the poorest and most vulnerable populations who lack modern energy services. It is integral to the transition of an inclusive, sustainable, secure, and net-zero emissions energy system in line with the Paris Climate Agreement.
The energy access must have a political, economic, and environmental priority, reinforced by policies, investments, data, innovations, and multi-sector partnerships. It must be supported by all energy access stakeholders, starting with local communities who need to be active participants in planning and implementing process to their energy access, covering with governments, international communities, national utilities, private sector investors, civil society, and academic institutions.
Achieving SDG-7 will require a system-level paradigm shift, challenging the habitual ways in which energy policy and investments are directed. SDG-7 calls for an integrated approach that delivers on universal access to electricity (SDG 7.1.1), should rely on clean-fuels and technologies for cooking needs (SDG 7.1.2) by 2030, while undertaking the transition of carbon emissions energy systems. The global UN Energy Roadmap is the backbone to achieve SDG-7 by 2030, and net-zero carbon emissions by 2050.
Former Additional Secretary (Director), Bangladesh Energy Regulatory Commission (BERC), Email: [email protected]
---