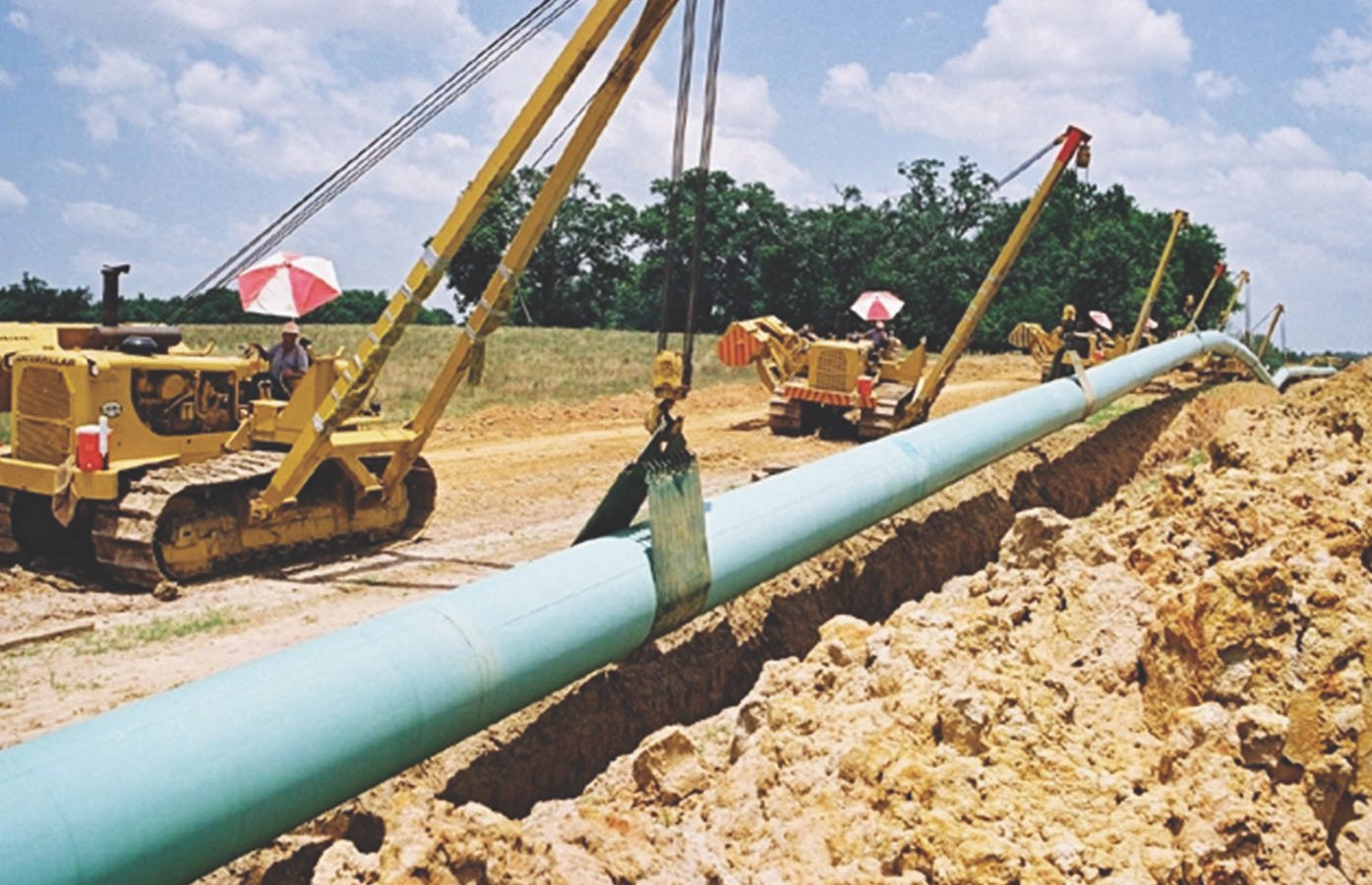 5th October 2021
Saleque Sufi
Gas Transmission Company Limited (GTCL), a midstream segment of gas value chain, was created in 1994 to own and operate high-pressure gas transmission pipelines and associated facilities through applying state-of-the-art modern technologies. It was a part of unbundling process of vertically integrated gas system operation prescribed by the development partners. GTCL is a company incorporated by the companies act and is supposed to have the autonomy free from absolute control of the relevant ministry. An autonomous board of directors formed by relevant experts, academicians and researchers with representative from Petrobangla and Energy and Mineral Resources Division (EMRD) were thought to manage the development of operations. The company achieved milestone successes in accomplishing many challenging projects in its infant years. By 2000, it has not only successfully completed an integrated gas grid in the eastern side of the Jamuna river but also extended its operations on the other side of the river, the Western region of the country up to Baghabari. From 2000 to 2021, it expanded from Moheskhali in the South East to Bogra in the South West and from Beanibazar in the North to Khulna in the South. But for poor governance and absolute bureaucratic control, GTCL had to invest through its nose in many necessary and unnecessary infrastructures. Many such projects, taken without required detailed techno- economic feasibility studies, are now grossly underutilized. Many projects and specially procurements done under a special act for ensuring speedy power and energy supply without tendering proved as pain in the neck. The only earning of the company is the wheeling charge. This cannot compensate the huge investments made so far.
Over Investment Due to Poor Governance
Thrust on too many gas infrastructure development projects simultaneously left not much breathing space for GTCL to develop its skills needed for managing operations of huge gas transmission network with SACDA by conducting routine and special pigging operations and operating the compressor stations. Many pipelines and facilities are undersized and overdesigned. The company requires extending contracts of Engineering, Procurement and Construction Management (EPCM) contractors for operation of compressor stations. The compressor station at Elenga remained unutilized since commissioning. The station at Ashuganj is underutilized. Gas transmission pipeline built to Khulna is virtually not being used. Ashuganj–Bakhrabad loop line is grossly under utilized. Two pipelines built from Moheshkhali to Anowara within few years of each other can transport up to 1600-2000 Million Cubic Feet per Day (MMCFD) of Regasified Liquefied Natural Gas (RLNG). Four metering stations set along the pipeline segment can meter about 4000 MMCFD. But the present RLNG used in the grid is 600-800 MMCFD. The pipeline constructed all the way to Khulna remains unutilized for almost 5 years. GTCL has been instructed to develop most of the above pipelines and facilities. Hurriedly planned projects had many flaws. Many procurements were done without following the standard tendering procedures. Special committee mostly non-technical bureaucrats dictated all activities. Even non-technical officials of EMRD, Planning Commission and ERD went for training program to Scotland for learning Compressor Station Operation. The compressor stations are still operated by EPCM contractor. The Implementation Monitoring & Evaluation Division (IMED) of the Planning Commission must conduct a survey on all completed projects of GTCL from 2010-2020. GTCL is now constructing some projects extending its grid to Rangpur and Southern Bangladesh without credible assurance of additional gas supply.
GTCL has nevertheless done wonderful job completing all projects utilizing its limited manpower. But it desperately needs reviewing its organogram. It must be compensated for its huge investment for constructing additional infrastructure. But the question can be asked who would be accounted for the underutilized gas transmission infrastructure and huge costs for materials produced without tender in nontransparent processes.
Transmission Infrastructure Constructed During 2010-20
· Bibiyana–Dhanua Gas Transmission Pipeline (not utilized to full capacity)
· Compressor stations at Ashuganj and Elenga (Elenga compressor not used, Ashuganj compressor underutilized)
· Ashuganj-Manohordi gas transmission loop line
· Dhanua – Elenga loop line
· Hatikomrul- Bonpara – Rajshahi pipeline
· Bonpara – Ishwardi - Bheramara – Kushtia – Jessore -Khulna pipeline (only supplying gas to Bheramara power plant)
· Ashuganj - Bakhrabad pipeline (grossly underutilized)
· Bakhrabad – Shiddhirganj pipeline (underutilized, black powder is often detected in the pipeline, Jams Filters of downstream users requiring frequent changes)
· Maheskhali – Anowara 30 inches OD 90 KM pipeline (first section constructed in flood plans constructed hurriedly remains unstable)
· Moheshkhali- Anowara 42 inches OD loop line
· Anowara- Faujdarhat new CGS 42-inch pipeline.
· Faujdarhat – Feni- Bakhrabad 36-inch pipeline.
Given the size and dimensions of the projects, GTCL must get the credit. But these extensions have caused GTCL to lose its sight over developing required skills, the impact of which would be felt in future. The return on investment of most of the projects would not ever be achieved as perceived in DPP and PP. Many of such over investment could be avoided through good governance.
GTCL Supervisory Control and Data Acquisition (SCADA) facility is still not fully operational. It is not sure where supervisory control can be done. A major metering facility at Anowara CGS is still not commissioned for city reasons.
Top Down Management Caused All Issues
Till 2005, all GTCL works followed bottom up development process. GTCL management conceived projects and through expeditious approvals and intensive monitoring process executed projects on time, maintaining excellent quality. Things started getting out of control from 2010 and now it is all dictated from the high-ups. Managing Directors are being changed too often. While GTCL cannot even supply gas to any consumers in Kushtia, Jessore and Khulna, why then the transmission grid is being extend up to Rangpur? Where from and when additional gas would come? When GTCL would get return on investment?
Needs Professional Review of Asstets and Resources
GTCL is not a privately owned company. It is a state-run enterprise using taxpayers' money for serving the taxpayers. Having made too many investments, there must now be professional assessment of assets and resources. Why after so many years it had to rely on EPCM contractors for managing the operations of facilities? Why SCADA system is not fully operational? A review of all DPPs and PPs of the completed projects would evidence that most of the objectives were not achieved. If remedial actions are not taken and GTCL continues to make over investments without assured returns, the company may become sick.
Needs Organogram
Questions have started arising if the GTCL is overstaffed? Many competent officers deserve promotions but there is scope to do so due to the existing organogram. The revised organogram is not approved yet. This has created frustrations among the employees. Many talented officials have already left their jobs. Others are planning to leave. These would cause brain drain. Immediate approval to the revised organogram after careful review is urgent to facilitate promotion of the deserving officials. It would be better to create positions of at least three Deputy Managing Directors – Director (System Operation and Maintenance), Director (Planning and Development) and Director (Finance and Administration). Well-equipped regional offices of system operation must be set up in Chattogram and a general manager should be in-charge. In future, maximum gas would come from the South East. Three more general managers should be there at Ashuganj, Baghabari for greater Rajshahi and Ranpur regions and Khulna and Barishal regions.
A special pay scale as introduced for power sector must also be introduced. GTCL is the most important segment of the energy value chain. It deserves special attention.
Conclusion
The government must review the structure of GTCL in the context of articles of association of the company as per the company's act, business rule, transmission strategy. There exist competent retired gas transmission experts in Bangladesh. Relevant academics, researchers and business executives can add values. Representatives from Petrobangla and EMRD should be there. But the present absolute control of EMRD makes GTCL trying to swim on the turbulent waters with hands and legs tied.
---