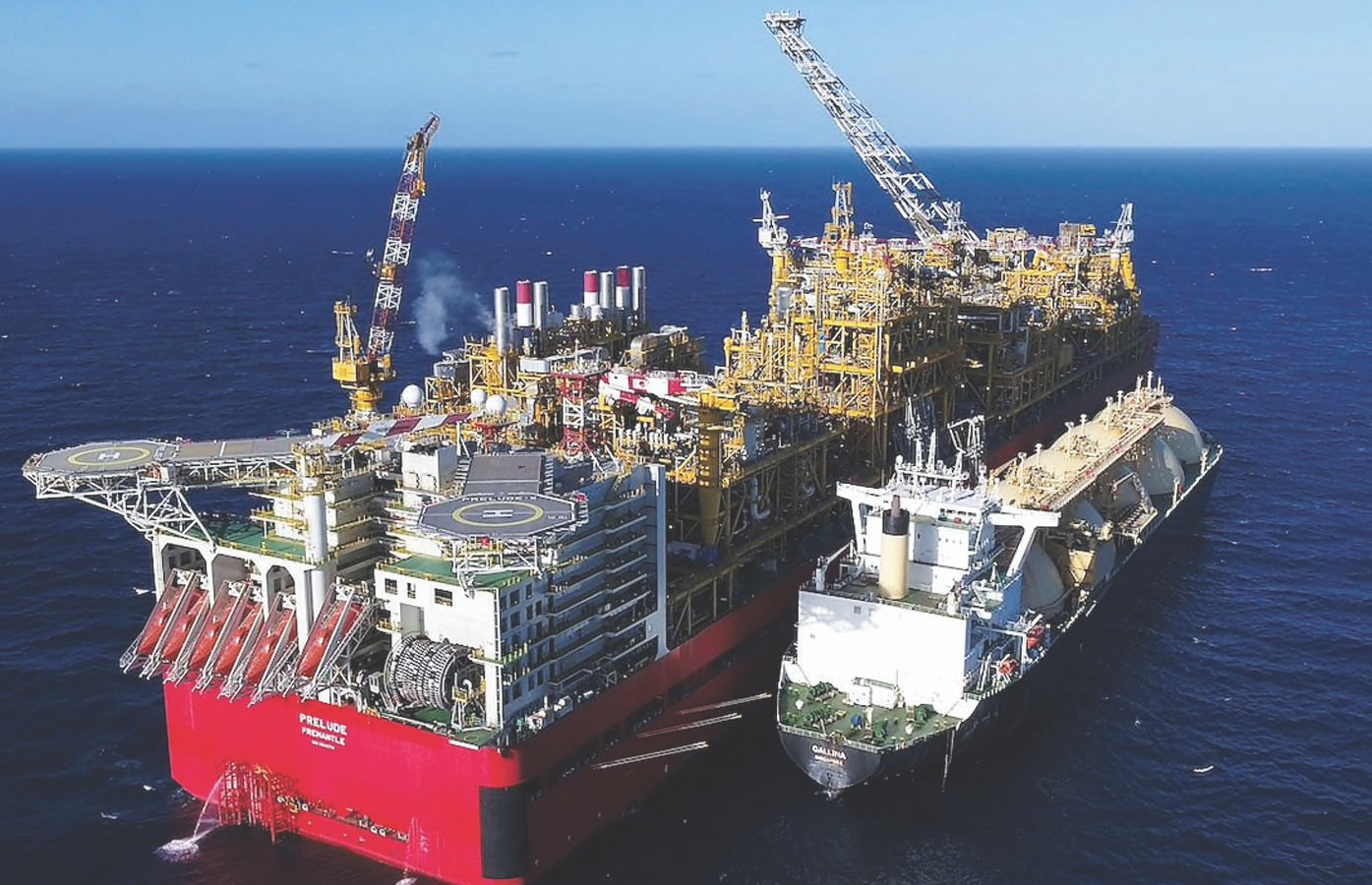 5th October 2021
Saleque Sufi
Bangladesh has been witnessing a gas supply shortage for some time now as reported by the local media for the last two weeks. Low pressure and poor quality of natural gas supply has been reported from almost all categories of users. About 70% capacity of the textile mills remained idle, as a result. Petrobangla's effort to increase gas supply for power generation at peak hours has led to suspend gas supply to the CNG stations for four hours every day. Production of natural gas continued to deplete alarmingly. Currently, the maximum production is 2450 MMCFD. An earlier decision not to purchase LNG from spot market has restricted supplying RLNG to 550-600 MMCFD. The total supply to GTCL operated gas grid is 3000-3050 MMCFD. The demand is not less than 3600-3700 MMCFD. Against this backdrop, Energy & Mineral Resources Division (EMRD) has quickly revised its strategy about purchasing LNG from the spot market. Media reports suggest that over the next three months Rupantarita Prakritik Gas Company Limited (RPGCL) would purchase three cargoes of LNG from spot market despite the LNG price went beyond US$20/MMBTU. An Institute for Energy Economics and Financial Analysis (IEEFA) report alerted buyers that the gas and LNG price volatility would continue to intensify in 2021. Bangladesh needs supplying 1450 MMCFD of gas to power at this summer peak. But it is not possible to supply more than 1100 MMCFD for gas deficit. Consequently, more than 2000 MW of gas-based power generation capacity remains idle. BPDB is forced to fall back on liquid fuel-based rental and quick rental plants. Recently, the government has decided to extend the tenure of such plants. The government has also extended the tenure of hotly-disputed Quick Enhancement of Electricity and Energy Supply (Special Provision) Act for 5 years. Amid the depleting own gas production and global gas and energy market volatility, what Bangladesh can do?
Gas Sector Lacks Perspective Plan
It is ridiculous that the Petrobangla and EMRD have no short and medium term perspective plans for predicting and managing fuel acquisition and supply. The serious symptoms of gas production depletion have started emerging since 2010. Still Petrobangla failed to make plans for meaningfully increasing the gas production through expediting own exploration and development initiatives. They did not pay any heed to the advises by the experts that the BAPEX-alone policy would not work. The professionals' role in Petrobangla progressively diminished. BAPEX has achieved whatever little they could do. Petrobangla kept its fingers crossed while deficits started creeping as production depletion kept growing. The plan for importing LNG for covering the deficit did not get momentum at all. Starting from 2010, it took 8 long years to get the first FRSU starting operation with a second one coming in 2019. Without any techno-economic feasibility studies, MoUs were signed with too many companies for FSRUs and land-based terminals. Even an impossible-to-execute small scale LNG terminal plan was lodged at CUFL and KAFCO without taking into consideration the congested Chittagong Port Channel. These possibly gave false hope of comfort for the policymakers. No one perhaps kept an eye on the volatility of the global fuel market. Now the policymakers are caught napping. In the wake of growing volatility, the policymakers have hurriedly got the Prime Minister's approval for purchasing three more cargoes of LNG from spot market despite the price hitting beyond US$20 /MMBTU.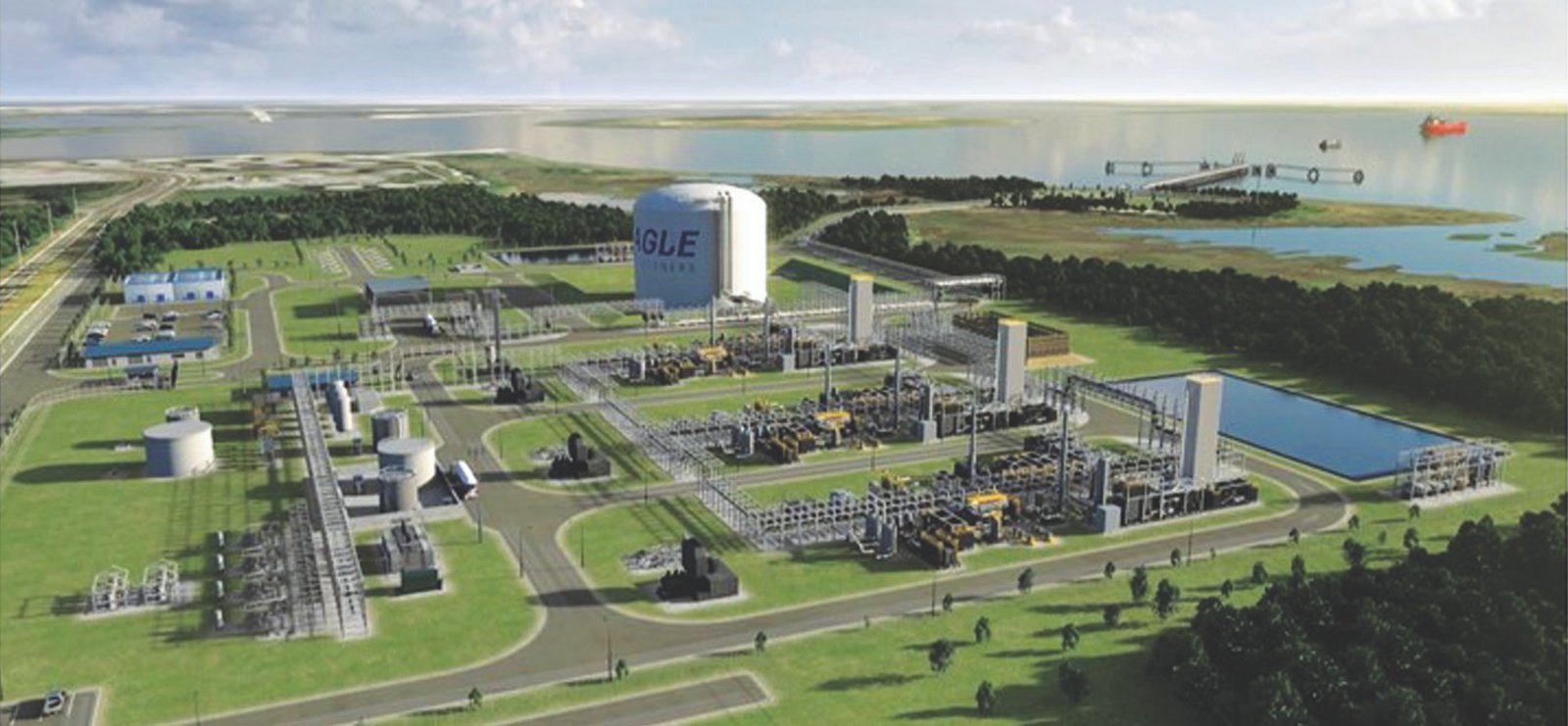 What is There in IEEFA Report?
IEEFA in January 2021 alerted the LNG buyers about intensifying gas and LNG market volatility. How could Petrobangla and EMRD missed the alarm? It stated that the spot prices of LNG increased by over 18 folds over the last six months of 2020. A spot cargo out of Western Australia purchased by a Japanese company changed hands at as high as US$37/MMBTU. Drilling activities since late 2020 had been low, gas industry investment in production and development stalled. oil and gas companies experienced financial instability.
In view of the above, IEEFA predicted price spikes and volatility at higher level than experienced from 2017-2020. The gas importing countries were alerted about substantially higher gas and LNG prices.
The report mentioned clearly that emerging markets like Vietnam, Pakistan and Bangladesh would face more volatile and higher price situation. It clearly mentioned that such situation would inhibit abilities of these countries utilizing the existing capacity of LNG-based power generation.
It is not understood what has made Bangladesh planning more and more LNG-powered plant and even considering proposals for LNG import through setting up of LNG facility at deep offshore and transporting RLNG through 70 KM subsea pipeline.
The report further stated that Vietnam, Pakistan and Bangladesh, which have over US$ 50 billion worth of proposed gas-fired power generation projects, run the risk of cancellation from unaffordable LNG prices. The report also said that the extreme volatility of spot prices combined with the increased volatility of contract prices would lead many projects to become hardly bankable.
Onshore Gas Production Globally Would Fall Substantially
IEEFA report mentioned of a collapse in drilling activity for shale oil and gas in the U.S. during 2020. The number of operating drill rigs fell 46% in the last 12 months of 2020. Internationally, operating drill rigs were down 40% over the same period.
Quoting a report of the Australian Financial Review, IEEFA mentioned that the situation was echoed for onshore gas in Australia: Origin's Australia Pacific LNG venture with ConocoPhillips and Sinopec had only drilled 23 wells over the last financial year compared with 95 at the same time in the previous year, according to analysis by adviser Energy Edge. The global gas industry experienced lower levels of drilling since the COVID-19 pandemic began, and over much of 2020. Shale and coal seam gas wells have fast decline rates so there is an imperative to keep drilling for new wells if production is to be maintained. Less drilling will lead to lower production in 12-18 months.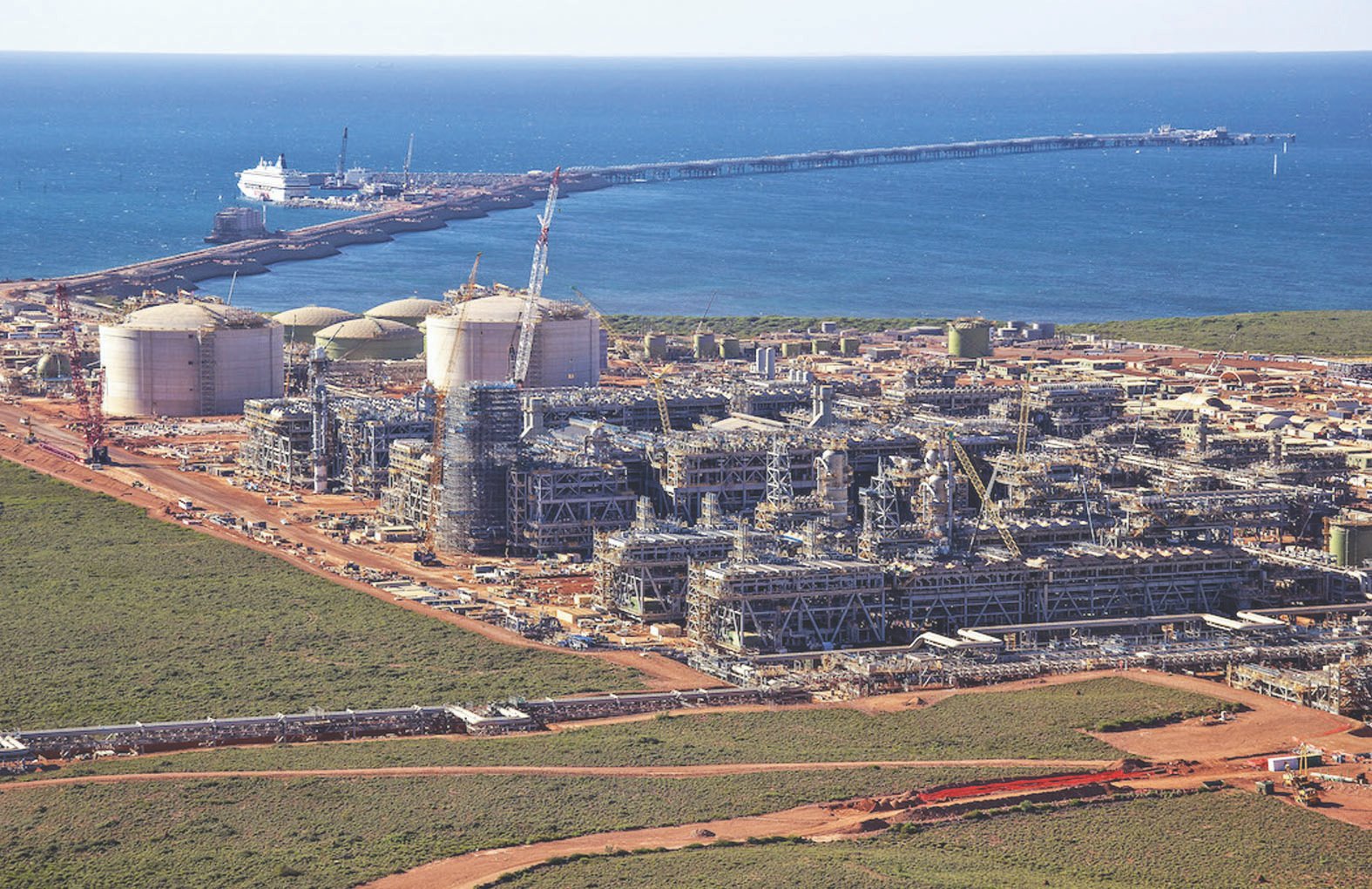 IEEFA noted that a global collapse in the operating drill rig count would lead to substantially lower onshore gas production through out 2021.
Unfortunately, perhaps the IEEFA report missed the attention of EMRD and Petrobangla. Otherwise, they could be better prepared rather than groping in the dark when "Shit has hit fan".
Production Shutdowns Contribute to Price Volatility
Production of the Chevron's Gorgon gas project off the North West of Western Australia suffered a six months shut down to its second production train. The large 15.6 million tonnes per annum (mtpa) project suffered for faulty welds on its second LNG train. The unplanned A$545m production loss caused disruption to global LNG markets.
Malaysia's Petronas also experienced production outage due to a pipeline explosion in its Sabah Sarwak gas pipeline that transports gas from the Kebabangan offshore gas field in Sabah to Bintulu.
Implication of Price Volatility on Emerging Markets
IEFFA report stated that Asian spot prices have spiked 18 folds over the past few months. A cargo out of Western Australia was sold to a Japanese buyer for a reported US$37/MMBTU. Stronger than expected Asian Winter of 2020 and interruptions in production of Chevron's Gorgon project and PETRONAS created the price spikes. US LNG shut downs and frequent visits of hurricanes also caused disruptions.
Bangladesh and Pakistan had to cancel tenders for spot deliveries of LNG due to sky rocketing price spikes. The volatility of the spot market for gas in 2020 has meant that neither Bangladesh nor Pakistan proceeded with their tenders. Spot gas has become simply unaffordable in developing markets as the electricity that it produces is too expensive. IEEFA report indicated that global gas price volatility would continue in 2022 as well.
US Trade Groups Urged USDOE to Order
Reduction of US Gas, LNG Export
According to a news report, a manufacturers trade group recently urged the Department of Energy to order US liquefied natural gas (LNG) producers to reduce exports, warning of price increases and supply shortages this winter.
Natural gas prices have surged this year on strong global demand and modest production increases in the first half. The call for U.S. natural gas has more than doubled the prices, with exports up 41% from a year ago. US gas was trading around $5.22 per million British thermal units (mmBtu) recently, up from $2.54 mmBtu in January. Any such restriction if introduced by USDOE would create additional volatility in gas market.
Gas Market Volatility Confuses Bangladesh Policymakers
Absence of market intelligence of Petrobangla and EMRD has made Bangladesh gas system policymakers topsy-turvy in responding to gas market volatility. Two FSRUs operating at Bangladesh offshore of the coast of Maheshkhlai have a combined capacity of 1000 MMCFD. But the long term contracts those are in operation with Qatar and Oman do not supply enough LNG to meet the annual demand of the two FSRUs. RPGCL, the Petrobangla company that manages LNG, imported 13 cargoes between 25th September 2020 to JULY 2021 at an average price of US$3.83/MMBTU. At some stage, the two FSRUs supplied up to 750-800 MMCFD. Even at those stages, gas deficit remained around 500 MMCFD. Last month, the Bangladesh Cabinet Purchase Committee did not approve a RPGCL proposal for purchasing of 67,20,000 MMBTU LNG from a Singapore-based trading company Vitol Energy at US$9.31/MMBTU. Consequently, LNG supply to the gas grid reduced to 550 MMCFD. In the meantime, the summer peak and reopening of industries operating at or near their full capacities created surge in gas demand. The pressure at industries requiring gas at 15 Psi dropped as low as 3-4 Psi. Petrobangla was forced to introduce gas rationing to CNG filling stations at the evening peak for diverting the saved gas to the power plants. The government has extended the tenure of Quick Enhancement of Electricity and Energy Supply (Special Provision) Act for another 5 years up to 2026. The tenure of rental and quick rental power plants were also extended. Last but not the least, the government has decided to import three more cargoes from spot market at cut-throat price of not less than US$22/MMBTU. The Senior EMRD Secretary has informed the media that the first such cargo may come in soon, followed by the two other. What an inconsistent decision? The government turned down the proposal for purchasing at US$9.31/MMBTU only last month and now gas crunch made them reversing decision to buying LNG at not less than US$22/MMBTU. It is the consequences of poor planning and absence of market intelligence. The onset of Winter in Western World and Asia would create surge in gas demand. LNG spot price may sky rocket. In the wake of further depletion of own gas production, Bangladesh would have no option but going for further demand side management and relying more and more on liquid fuel-based power generation. There is no possibility of any additional LNG supply till land-based LNG terminal at Matarbari comes into operation. At this stage the first unit of 1000 MMCFD capacity is anticipated to come into operation not before 2026. By then the own gas production may deplete by another 400-500 MMCFD.
Conclusion
We should take note of what has been concluded in IEEFA report. It says, "While gas prices have been low and relatively stable in recent years, recent gas spot prices have exhibited higher volatility and higher prices. With lower levels of drilling, financial instability in the oil and gas industry, and low levels of industry investment, it is likely that a new era of higher prices and more volatility is upon us. Emerging markets, which almost by definition are more price sensitive, will find the forthcoming gas price environment challenging. They may find their newly installed gas generators being underutilized, while tariffs for gas and electricity customers may rise. New LNG projects in emerging markets are increasingly becoming unbankable with more volatile contract prices making the electricity produced by gas unaffordable in emerging markets."
In view of the above, Bangladesh must proceed extremely carefully in dealing with new LNG projects. Rather, it should expedite exploration campaign for own gas find and expedite construction of coal power projects and evacuation facilities of power of Payra, Rampal and Rooppur Power plants on time.
---