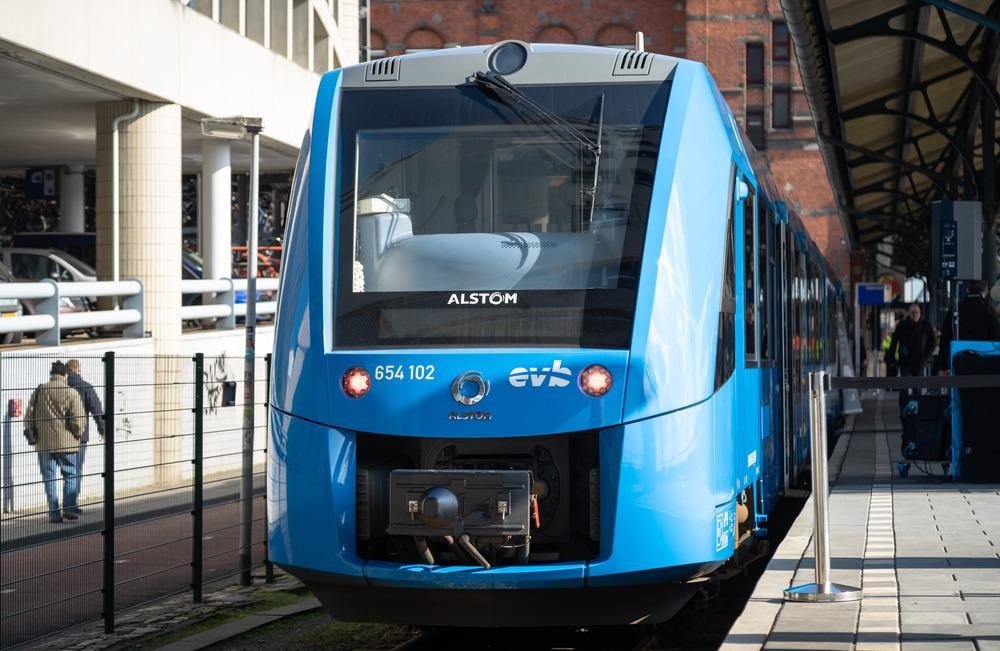 The Coradia iLint, world's first hydrogen fuel cell passenger train, manufactured by Alstom, has made its debut on the Railway Research Institute's test track in Żmigród, near Wrocław in Poland.
Over two days, Alstom teams presented the train to a variety of local stakeholders, including regional operators, transport authorities, government decision-makers and leading media, in order to highlight the potential of the Coradia iLint for sustainable transport in Poland.
The showcase comes in the wake of the announcement of Poland's National Recovery Plan, which includes provisions for the introduction of 30 low-emission trains for Polish regional operators by 2026.
Alstom Coradia iLint is the world's first and only operational passenger train powered by hydrogen fuel cells.
"The Coradia iLint trains represent a huge opportunity for Poland to reduce CO2 emissions and even decarbonize rail transport. Thanks to hydrogen-powered public transport, regional operators can be beacons of modern mobility, as experienced recently in Germany, The Netherlands and Austria – that have tested and are implementing or planning to implement hydrogen trains. If Poland builds refueling stations and announces tenders for hydrogen trains, Alstom Konstal site will have all the tools necessary to manufacture such a fleet," said Sławomir Nalewajka, Managing Director of Alstom in Poland, Ukraine and Baltics.
---