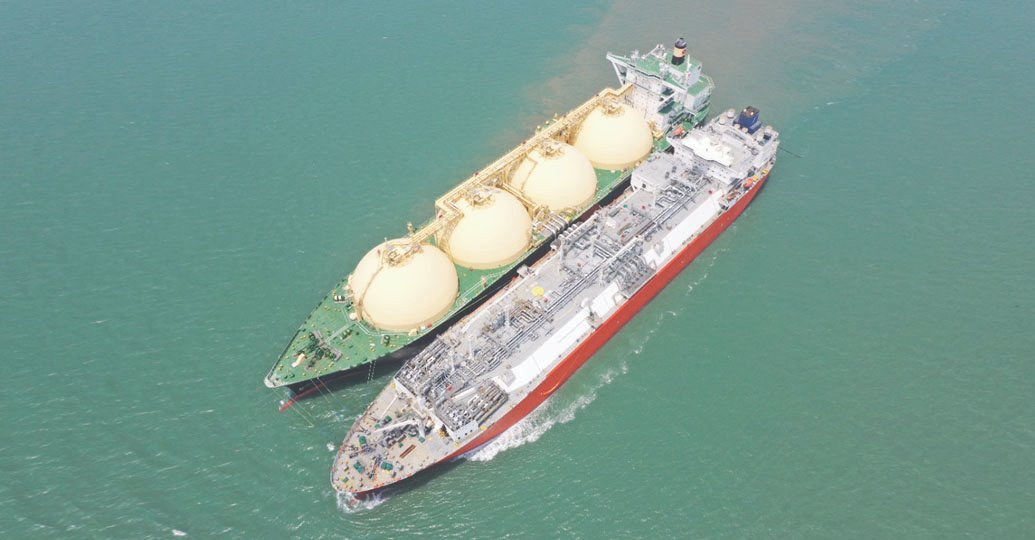 19th April 2021
EP Report
US-based LNG company Excelerate Energy has touched a milestone by conducting its 2000th commercial ship-to-ship (STS) transfer of liquefied natural gas (LNG) at its Moheshkhali Floating LNG (MLNG) offshore terminal in the Bay of Bengal.
A total of 144,191 cubic meters of LNG were transferred using the double-banked LNG transfer system using Excelerate's Floating Storage Regasification Unit (FSRU) named excellence and a conventional LNG carrier in Bay of Bengal recently.
In a statement, Excelerate Energy's Chief Operating Officer Cal Bancroft expressed his satisfaction for achieving the milestone of 2000th STS transfer in the Bay of Bengal as Excelerate represented a 20 percent uplift in gas supply to Bangladesh.
"Having achieved this milestone safely is a testament to the hard work and dedication of our team and vessel crews worldwide," he said in the statement.
Since 2018, Excelerate has provided clean, reliable energy to Bangladesh through its two FSRUs located offshore in the Bay of Bengal while it has so far successfully transferred over 236,405,000 cubic meters of LNG using its STS protocol worldwide in last 14 years after conducting its first commercial STS transfer in 2007.
---