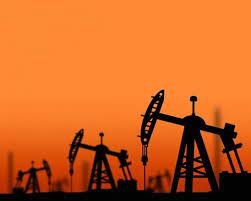 19th April 2021
Serajul Islam Quadir
Amid the sharp rise of the pandemic, the energy sector like other components of the economy has once again been hit and the forecast for the economic output is in a swing scenario.
But a major phenomenon of the situation this time has got a different shape. The people around the world along with policy makers in different countries is unlike the fear experienced either in late 2019 and afterwards in 2020.
People are now a bit accustomed with the situation and have tended to continue their economic life and do not prefer to shut down shops and markets. This attitude though has created a deeper fear and crisis in regards to human life.
Against this perspective, the hike of oil prices has reinforced predictions that it may go up further when the Covid-19 pandemic will completely subside and the oil prices will definitely approach even above $100 per barrel - a level not reached since 2014. If this happens, oil would be only one of the many commodities that would benefit from unprecedented demand on the back of expansionary fiscal policies adopted by governments around the world.
The move will be driven by fast-growing demand. The rapid industrialization and economic development will boost oil demand, pushing oil prices beyond their long-run equilibrium until new and adequate production capacity is built to meet the increased needs of the market.
Governments across the world will desperately put all their efforts to maintain economic progress. We for example look at ourselves and will experience the same attitude of this pro -people government of Bangladesh under the leadership of Prime Minister Sheikh Hasina.
Until the end of almost February this year the trend of infection and death toll were almost under control, but due to negligence of the health guideline and lack of supervision of the concerned agencies, the situation took a U turn and now we are facing an unprecedented situation.
But the government is very cautious and is taking steps carefully so that the economy is not hampered.
Such attitudes in governments of different countries will not reduce the demand of oil. The post-pandemic economic recovery, highly accommodative fiscal policies, and more aggressive environmental policies around the world will contain the economic fallout of the pandemic.
US President Joe Biden's $1.9 trillion rescue package targets primarily middle and lower-income households that have a higher propensity to consume. It could, in turn, boost consumption.
The green transition is gathering momentum around the world. The Green New Deal touted by Biden during his electoral campaign envisions investing $1.7 trillion in projects aimed at greening the US economy. An additional $3 trillion will come from the private sector. At least in the short term, though, this fight against climate change will boost demand for the commodities needed to build renewable energy infrastructure, batteries, and electric vehicles. Not only does the United States need to renew its aging infrastructure, but it needs to do it in a way that takes into account, for example, an ever increasing number of electric vehicles. Other countries are no different.
It will take time for commodity producers to catch up with rising demand, pushing oil prices higher. Most oil projects, including those taking advantage of unconventional sources such as Canada's oil sands, take three to six years after a firm's investment decision before they are up and running. Only shale oil projects in the United States can take less than one year to develop, but the life of such wells is rather limited. The industry has suffered from years of under investment that was further compounded by Covid-19. Last year, around 30 percent of planned investment projects worldwide were cancelled or radically scaled back.
All this seems to point, again, to the dawn with higher and higher prices in the years to come.
The ability of the green transition to disrupt economies even as they boost demand and investment in the short term, there are a number of factors that undermine the case.
The demand implications of Biden's fiscal plan, given that is more a relief package than a stimulus plan.
Its goal is to shore up the livelihoods of those hurt by the shutdowns and to fill the output gap generated by the pandemic, as well as to provide resources to deal with the pandemic itself. From an oil perspective, this means that these measures should, at most, bring demand back to roughly its pre-crisis levels.
Rising public debt due to anti-pandemic fiscal measures might reduce the scope for governments to adopt ambitious green development projects. The more the Biden administration spends now, the higher the financial and political constraints to spend for green investments in the future. European national governments might face similar constraints.
The emergence of virus variants and diverging vaccination paths around the world might create a decoupling between different regions. In particular, oil-thirsty emerging economies are behind in terms of their vaccination campaigns - not just in terms of administered vaccines but also of procured doses -and this might weigh on demand going forward if it takes long for them to normalize economic activity and social life.
Predictions also overlook the structural impact of the pandemic on oil demand. Although tourist activity is likely to rebound and return to pre-crisis levels over the next few years, flexible working arrangements might drastically reduce commuting mileage for millions of workers. And Covid-19 might lead to a permanent and significant decline in business trips in favor of video conferences as well as to the restoration of some industrial activities in order to reduce vulnerability to shocks in global supply chains. This is oil demand that will be permanently lost.
The rally of recent weeks, fuelled by market enthusiasm for the vaccines and compounded by market speculation, might just be a spike.
---