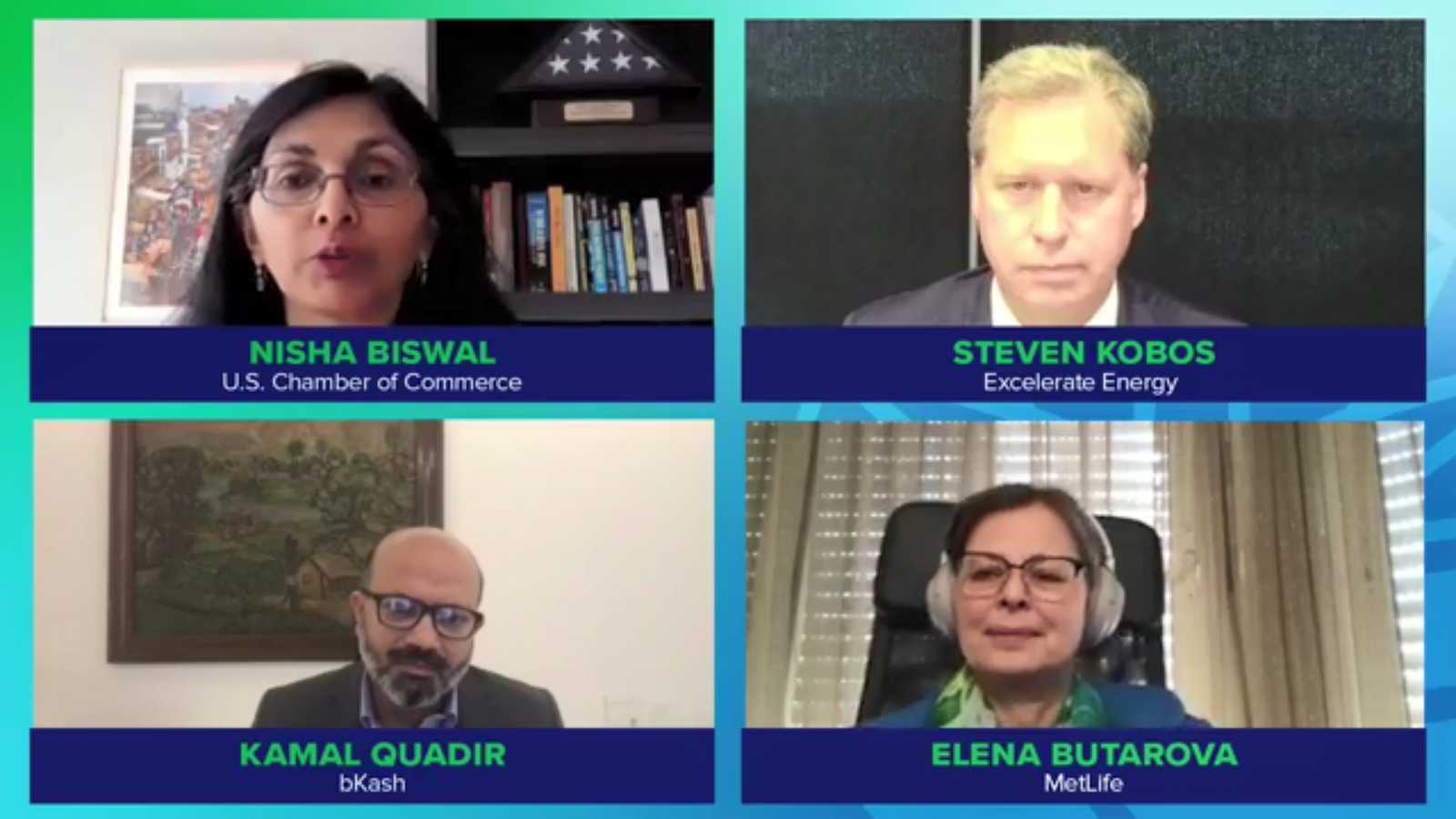 19th April 2021
EP Report
American Excelerate Energy invested in Bangladesh in a landmark project to implement world's first fully integrated turnkey floating LNG terminal
Bangladesh, a South-Asian country, has drawn increased attention from the US companies at a time when American companies were rethinking their international partnerships in the emerging markets thanks to Bangladesh's emergence as a new global development model with the latter's noticeable growth speed.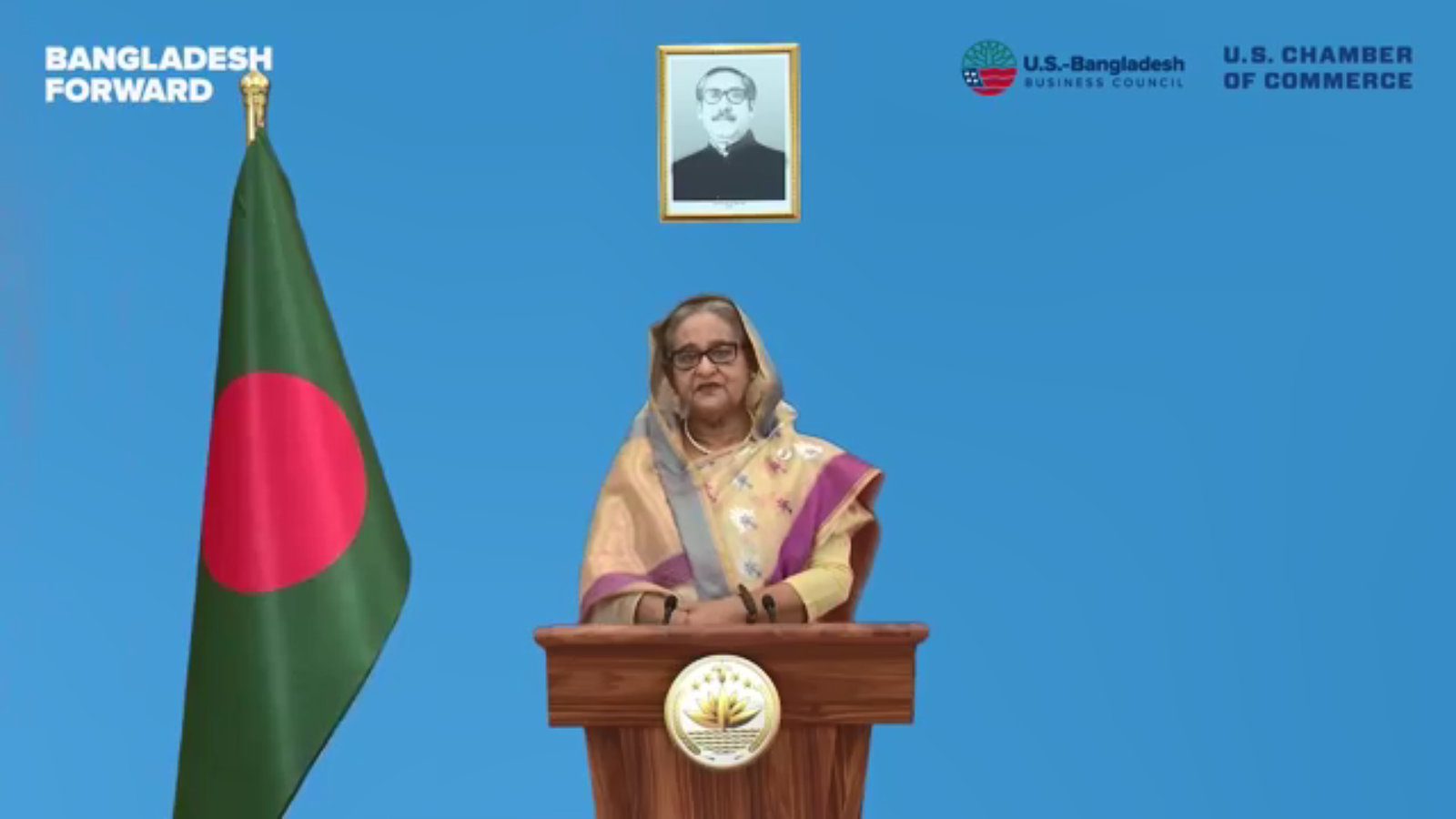 The optimism about Bangladesh, on the transmission to graduating from LDC, was expressed by the US government officials and businesses while addressing the launching event of the U.S.-Bangladesh Business Council on April 6, 2021.
The US, being the largest source of foreign direct investments for Bangladesh, has made commendable contributions in the country's development in different key areas, including the energy sector.
American LNG Company Excelerate Energy, for instance, is operating Moheshkhali Floating LNG (MLNG) in Bangladesh, the world's first fully integrated turnkey floating LNG terminal, thus helping the country to ensure secure and reliable energy.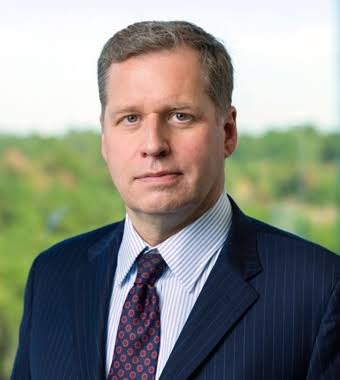 In a panel discussion on 'Mapping the Next 50 Years of Bangladesh's Growth' in the online launching event of the business council, Excelerate Energy President and CEO, and U.S.-Bangladesh Business Council Board Member Steven Kobos, among other US businesses, shared his experience about making investment in Bangladesh.
Replying to a question of Nisha Biswal on the importance of US-Bangladesh strategic relationship in the energy sector since Excelerate Energy has invested in Bangladesh to implement a floating LNG terminal, Steven Kobos said that making foreign direct investment in Bangladesh was very much exciting for him.
'To me, it's important that the US and Bangladesh governments share a vision of an inclusive, secure and prosperous future,' said Excelerate Energy President and CEO.
Steven said, 'A strong Bangladesh-US strategic relationship lays the ground for US companies, like Excelerate Energy, to do business in a country that clearly respects rule of law, open to private investments and provides regulatory certainty.'
He said that all the facilities offered by Bangladesh fuelled Excelerate Energy's interest in making further investments in the country.
'My message to the US energy companies that we are almost on your part to engage with local counterparties, government entities and communities whether you are looking to participate in offshore exploration, import infrastructure or connecting customers to reliable electricity,' said the board member of the business council.
He also said that Excelerate was proud of its leading role in bringing security, resilience and flexibility to Bangladesh's energy system through Excelerate operated two LNG floating terminals.
Mentioning that Excelerate is ready to continue its partnership with Bangladesh in reaching the country's energy goals, Steven said, 'Together we can reduce carbon intensive fuel sources like coal with cleaner energy, we can increase energy access by fixing last mile connectivity and we can support economic growth by provide reliable power to industries.'
He said that the strength of the US-Bangladesh strategic relationship allowed Excelerate Energy to invest in Bangladesh with confidence.
Pointing out the reason behind Excelerate's enthusiasm to make investment in Bangladesh, the chief executive officer said that it was the human element of Bangladesh that attracted him the most as the people of Bangladesh were incredibly talented.
Steven thanked officials of both the governments for keeping the US-Bangladesh bilateral relationship moving forward as it was incredibly important for all.
'I cannot be more bullish for other council members to make investments in Bangladesh and to hire Bangladeshi talents,' said the Excelerate President on an optimistic note.
Excelerate Energy is the pioneer and market leader in innovative floating LNG solutions, providing integrated services along the entire LNG value chain with an objective of delivering rapid-to-market and reliable LNG solutions to customers.
Excelerate offers a full range of floating regasification (FSRU) services from FSRU to infrastructure development to LNG supply.
In Bangladesh, Excelerate Energy is operating Moheshkhali Floating LNG (MLNG), the world's first fully integrated turnkey floating LNG terminal whereby all services are provided under a single contract by a single provider – Excelerate.
MLNG is an integral component to ensuring the vitality of Bangladesh's energy future.
The project utilizes state-of-the-art technology to provide the critical infrastructure required for the country to access natural gas from global markets.
With up to 500 million standard cubic feet of gas per day (MMscf/d) of regasification capacity, Moheshkhali Floating LNG provides much-needed clean energy to promote power reliability, industrial development and job creation in a sustainable manner.
In the U.S-Bangladesh Business Council inaugural event, Honourable Prime Minister of People's Republic of Bangladesh Sheikh Hasina expressed her optimism about enhanced bilateral trade and investments between the two countries following the launch of the council.
The U.S.-Bangladesh Business Council President and U.S. Chamber of Commerce Senior Vice President (South Asia) Nisha Biswal conducted the inaugural ceremony where U.S. Chamber of Commerce Executive Vice President and Head of International Affairs Division Myron Brilliant, Chevron Vice President (Business Development) and U.S.-Bangladesh Business Council Inaugural Chair Jay R. Pryor also expressed their optimism about the prospect of bilateral relationship between the US and Bangladesh due to the formation of the council.
Prime Minister Sheikh Hasina, while addressing the event, highlighted the investment opportunities available in Bangladesh for the American investors and mentioned the launch of the U.S.-Bangladesh Business Council as a testament to the growing interest of the US businesses to invest and do business in Bangladesh.
She expected that the launch of the council would help expand economic partnership between the two countries and vowed that her government would continue to support the activities of the U.S-Bangladesh Business Council in the coming days.
Mentioning the country's improvement in infrastructure development to facilitate FDI, she informed that the country has allocated one out of its 100 economic zones for the US companies to facilitate manufacturing.
The PM also thanked her ICT Advisor Sajeeb Wazed for his support in the planning and implementation of the country's vision of a modern Bangladesh capable of using technology to improve transparency in governance and smart economic development.
Bangladesh export ICT products worth above $1 billion to more than 64 countries with the U.S. being the top export destination, Hasina informed on an optimistic note, adding that the country's ICT products export would increase five folds to $5 billion by the year 2025 as per the estimation of the US-AIDS comprehensive private sector assessment, 2019.
Development of twenty Hi-Tech Parks within the country for the ICT industries with local and foreign investors was underway, she said, adding, 'We are offering one Hi-Tech Park for ICT investments by US companies.'
Stressing Bangladesh's need for FDI, the prime minister said that the country's need for foreign aid has reduced substantially against increased demands for FDI to create employment for millions of youths and sustainable economic growth.
The country's rapidly growing domestic market and growing connectivity with a vast regional market of four billion people makes Bangladesh a promising destination for US business and investments, Hasina said.
She said, 'After the country's graduation from LDC, Bangladesh is now marching towards becoming a high-income and developed country by 2041.'
Admitting America's role in Bangladesh's journey towards democracy and development, she said that the US has remained as Bangladesh's largest source of foreign direct investments and an important source of technology and training.
Sheikh Hasina also stressed on the importance of policy support for further expansion of bilateral trade and investments.
In the inaugural session of the event, U.S. Chamber of Commerce Executive Vice President and Head of International Affairs Division Myron Brilliant, in his opening remark, mentioned US businesses' enthusiasm about Bangladesh saying, 'The council is the U.S. Chamber's 20th bilateral council and a testament to our confidence in the opportunities that Bangladesh offers to the US businesses.'
'Bangladesh has strategically positioned itself to compete in a fast changing global environment with a development model ''Run Faster-Run Faster'',' Myron opined, adding, 'At the same time, American companies are also rethinking their international partnerships in priority markets and Bangladesh is getting more attention from the American companies.'
The US companies are focusing on poverty reduction, education, health and women empowerment, said Myron.
He lauded Bangladesh saying that the country has become a global growth model and showed resilience during the COVID-9 pandemic.
Outlining the objective of the newly launched Council, Myron said that the council has already begun advocacy and engagement activities in areas like energy, healthcare, nutrition, data governance and agriculture.
'We are advocating at the highest level for market reform, trade facilitation and regulatory changes to improve ease of doing business in Bangladesh,' he mentioned, adding that these efforts are critical to attract diversified American businesses in Bangladesh and to support Bangladesh's global and regional competitiveness.
Pointing out significance of the U.S.-Bangladesh Business Council launch, Nisha Biswal, the president of the council and the Senior Vice President (South Asia) of U.S. Chamber of Commerce, said that Bangladesh became a valuable partner due to its strategic location, significant contribution to global and regional security and active engagement in combating global climate change, among others.
The council president mentioned that the US has remained as the largest investor for Bangladesh, largest importer of Bangladeshi products and the country has become a significant export market for the US.
Nisha hailed Bangladesh especially for achieving high economic growth, poverty reduction, improved productivity, and increased resilience to disaster and diseases.
'Indeed, it's the bullish confidence on Bangladesh's future that propelled us to launch the U.S.-Bangladesh Business Council,' she said.
In the event, U.S. Department of State Senior Official for Economic Growth, Energy and the Environment Ambassador Marcia Bernicat, ICT Advisor to the Honorable Prime Minister of Bangladesh Sajeeb Wazed and Bangladesh's Commerce Minister Tipu Munshi also spoke, among others.
Marcia Bernicat, while addressing in a session on 'Strategic and Commercial Outlook of the U.S.-Bangladesh Relationship' said, 'Bangladesh's impressive economic sector provides a solid platform to expand and deepen our bilateral relationship.'
'In September last year, our two countries held a high-level consultation on economic partnership on several key areas including energy, infrastructure, agriculture, environment, transportation and information technologies,' Marcia said.
'The high-level consultation was designed to develop the true source of economic growth in both of our countries - our private sector,' she said.
Principal Secretary to Bangladesh's Prime Minister Dr. Ahmad Kaikaus, Bangladesh Ambassador to the U.S. M. Shahidul Islam and U.S. Ambassador to Bangladesh Earl R. Miller, VISA Senior Vice President (Global Government Engagement) and Board Member of the U.S.-Bangladesh Business Council Ambassador Demetrios Marantis, MetLife Senior Vice President (Strategic Growth Markets - Asia) and U.S.-Bangladesh Business Council Board Member Elena Butarova, and bKash Founder and CEO Kamal Quadir also attended the event.
Chevron, Excelerate Energy, MetLife and VISA were the platinum partners of the inaugural ceremony.
---