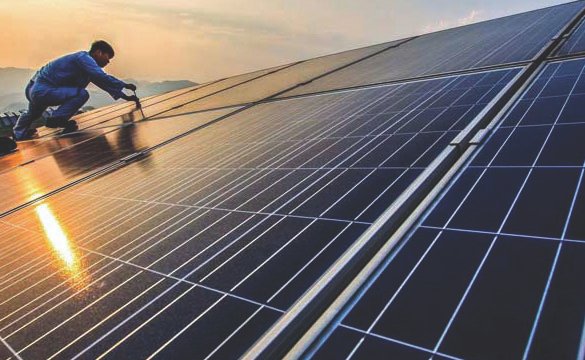 Proven technologies for a net-zero energy system already largely exist today, finds the preview of World Energy Transitions Outlook by the International Renewable Energy Agency (IRENA). Renewable power, green hydrogen and modern bioenergy will dominate the world of energy of the future.
Previewed at the Berlin Energy Transition Dialogue recently, IRENA's Outlook proposes energy transition solutions for the narrow pathway available to contain the rise of temperature to 1.5°C and halt irreversible global warming.
Around 90% of all decarbonisation solutions in 2050 will involve renewable energy through direct supply of low-cost power, efficiency, renewable-powered electrification in end-use as well as green hydrogen.
Carbon capture and removal technologies in combination with bioenergy will deliver the 'last mile' CO2 reductions towards a net-zero energy system.
With 2030 deadlines around the corner, this Outlook comes at a critical time when acting fast and bold on global climate pledges is crucial in the decisive year of UN High-Level Dialogue on Energy and Glasgow Climate Conference COP26.
Financial markets reflect this shift by allocating capital away from fossil fuels and into sustainable assets like renewables.
The downgrading of fossil fuels continues, with shares of fossil‑fuel-heavy energy sector in S&P index falling from 13% a decade ago to below 3% today. In contrast, investors are flooding money into renewable energy stock with S&P clean energy up by 138% in 2020.
However, significant investment will have to be redirected, IRENA's Outlook shows.
---