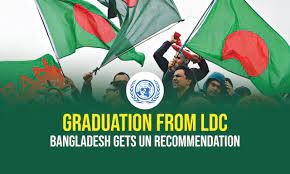 5th April 2021
Serajul Islam Quadir
How lucky we are for the 170 million people of Bangladesh as we could celebrate the Golden Jubilee of the Independence of this country!
In our early teenage we had been experiencing a horror killing on the soil of this country and now we are fortunate to have a National Flag of our own, we have our own National Anthem , we can speak in our mother tongue loudly to say the global audience that we are boosted by Sheikh Mujibur Rahman, the Father of the nation who have been rated as the greatest person of this nation for all time. His charismatic leadership amazed the whole world.
But this is not all!
When tens of thousands of youths were fighting the War of Independence, leaving their families exposed to brutal attacks, murders, rape and torture by Pakistani occupation army, and millions others were in Indian refugee camps in tears, suffering hunger and disease, Bangladesh had an embarrassing fight at the global forum for recognition. Big powers were divided at the UN, and few members stood for the newborn nation, understanding the price of blood it paid.
Bangladesh, with its red-and-green flag flashing in the world map, came into being. But suspicion remained, with some economists expressing their fear about how long this country would be able to survive!
Bangladesh not only survived, but has now emerged as a development wonder. Famine is an issue of the past as the country is near self-sufficient in rice. Progress in egg, meat, milk, fish, and vegetable and fruit production is also remarkable. Fast-growing economy, emerging economy, Asian tiger are few of the titles or adjectives attached to Bangladesh.
From an exporter of raw jute, rawhide and tea in the '70s, Bangladesh is now a major exporter of manufacturing goods. In apparels, it is second only to China. In remittance earning, our workforce all around the world have scored well even during the covid-19 pandemic. They sent money home to feed their families, which added to foreign currency reserves.
Children are going to schools, with girls outperforming boys in public exams. Bangladesh is outdoing its peers in the region in some social indicators. In economic development, Bangladesh is on track of graduating from the group of LDC, where it has been placed since 1975.
These are our achievements as a nation. These are definitely big gains we must be proud of but we cannot afford to be complacent; because it took us half a century since our independence to reach here. Even in Asia, there are countries which performed much better than us during the first few decades of their independence. Whatever Bangladesh achieved so far, those have been low-hanging fruits of growth that came on the back of individual efforts of the enterprising population.
Country's noted development economists believe that the people's inspirational spirit has its root in our War of Independence, which changed the psyche of a nation from fatalistic to inspirational. Some supportive policies were there from the government, but it is the people who made it happen.
In fact, in our country, policies in most cases followed people's efforts. In other words, when individual efforts of people started giving yields, the government then came up with some policy support. Readymade garments industry can be cited as an example of how individual efforts have turned into a world's leading industry over the decades, compelling successive governments to continue with supportive policies.
Still there are a number of rules and regulations linked with the government policies that need to be updated and amended like policies related with customs and revenue, to make them business-friendly. Besides, the bureaucracy that is popularly known as 'red-tapeism' also needs a serious change in behavior.
The practice of red-tapeism should not be required and not at all desirable for a country that has achieved freedom with a spirit and ideology of Bangabandhu Sheikh Mujibur Rahman whose mantra was against all excessive paper works and tedious procedures before official action.
Red tape is an idiom referring to regulations or conformity to formal rules or standards which are claimed to be excessive, rigid or redundant or to bureaucracy claimed to hinder or prevent action or decision making. Why this practice will exist in our "Shonar Bangla", a dream of the Father of the nation.
We must swear on this Great day that we will eradicate this red-tapism from our soil for ever to make the country people oriented and to remake the government as a pro-people government.
…The information and communication technology - ICT sector's entrepreneurs are enjoying policy support and incentives for two decades or more from the governments across the political divide, though the sector has a long way to go and a lot more to ask for.
---