Experts at a recent virtual conference have suggested expediting exploration of hydrocarbon in the onshore and offshore areas to avert a possible crisis of primary energy in the country. They also recommended mining even the discovered coal resources to meet the growing demand for energy in the economy.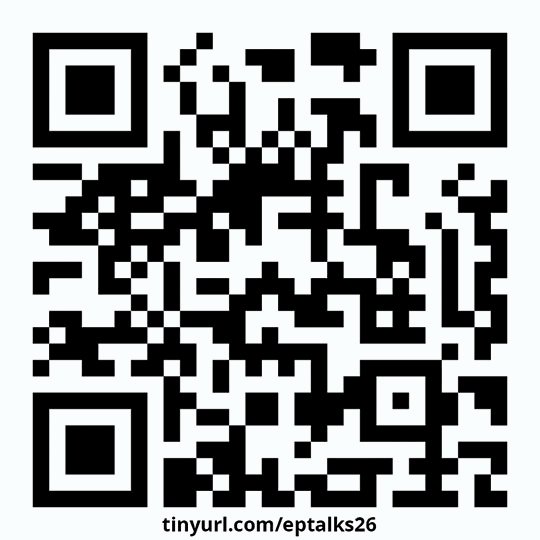 "We're engaged in unnecessary debate over mining our own coal. Some unqualified debates are there about environmental impacts," Bangladesh Power Development Board (BPDB) Chairman Engr. Belayet Hossain told the meeting. He argued that the developed economies grew by utilizing their coal resources. One cannot name even a single developed country which did not use coal for energy generation. There is also a notion in our country that the gas-fired power generation is more economic. But this is due to cheaper than economic price of our own gas. The gas-based power cannot be cheaper than coal if we talk about using imported LNG.
Energy & Power magazine in collaboration with M2K Technology and Trading organized the discussion on "Bangabandhu's Energy Vision" on 20 March 2021. EP Editor Mollah Amzad Hossain moderated the discussion as part of a series titled "EP Talks".
Taking part in the discussion, experts and professionals endorsed the thoughts of Engr. Belayet that also go with the philosophy of Bangabandhu, who had emphasized on utilization of domestic resources. "We are progressively moving towards imported primary fuel. This is exactly the opposite to Bangabandhu's energy philosophy," the meeting was told.
However, the experts expressed concern over the shrinking scope of financing coal projects and said the window of mining own coal is gradually closing. So, this is the best time to exploit our discovered coal reserve. The time would come when the country would not be able to mine its own coal even if it wants to do that.
Engr. Belayet mentioned that what we are thinking now, Bangabandhu had envisioned that 50 years back. The mining of coal from Barapukuria in Northern Bangladesh is also the outcrop of his vision.
He stressed the need for diversification of fuel and said the country should have taken right initiatives for increasing gas production as there cannot be anything better than own fuel. We must also use energy efficiently. He also pointed out that there are criticisms about special power act of the government. But it was necessary to face the special situation. There are also criticisms about quick rental power plants. People talk about purchasing power at high price. They are also critical about the subsidy that it would create adverse impact on the economy. But see what we achieved? Where was the country in 2010 and where it is now? Looking at the indices, we cannot say Bangabandhu's daughter made wrong decision. Within a short perod of time, we could increase power generation to a reliable state. Now we are making fresh plans and the quick rentals are being taken out. Rentals would also be eventually phased out. I do not think that the IPPs are harming at all.
Rashed Mahmud, CEO of Dipon Gas, said Bangladesh must follow the footprint that Bangabandhu had left behind for offshore exploration of petroleum. We should not exclusively rely on foreign company and expats. We have to patronize local companies and create more local experts. We have to exploit all our resources. Unfortunately, we could not reach where Bangabadhu wanted us to go. We could not live up to his vision.
Rashed observed that the global financing for coal exploration is progressively getting squeezed. The donor agencies are also turning their back. Even China is now discouraging the coal power generation. If we do not mine own coal now, it may remain buried underground forever. It may not be possible in future even if we want to mine it. It is the best time to mine our coal.
Maqbul-E-Elahi Chowdhury, Member (Gas) at Bangladesh Energy Regulatory Commission (BERC), reminded that in the war-ravaged country, Bangabandhu had rightly envisioned that agriculture alone cannot bring sustainable economic development of Bangladesh. He also thought that agriculture alone cannot implement his lifelong vision to make the country "Sonar Bangla". His thought was rapid industrialization. He also rightly thought about secured supply of gas and oil. His thought was creating sustainable energy security.
Bangabandhu had directed Shell BV to increase gas production from their gas fields. But Shell replied that they did not have enough end users that could justify their already incurred investments on gas infrastructures. On that consideration, they were not finding any logic for additional investment. Bangabandhu gave them options that either you come with proposal to develop additional infrastructure within 15 days or bring a proposal to sale all your assets. Shell thought war-damaged Bangladesh would not be able to justify the required investments for expansion. They came back with proposals for selling the assets. Bangabandhu agreed to pay the value in 9 installments over 18 years. This is in brief how Bangladesh became the owner of 5 discovered major gas fields within 4 years of the country's independence. These were all leased out to them under concession. Bangabandhu introduced Production Sharing Contracts (PSC). He could conclude contracts with 6 major International Oil Companies for exploration of oil in the Bay of Bengal in only 9 months. PSC is considered ideal contract for dealing with petroleum exploration and development worldwide.
He said that the manner in which we are leaning towards import of primary fuel, we may require to spend $25-30 billion for paying energy import bills in 2030. Transforming Bangladesh to a developing country would encounter huge challenge if Bangladesh require investing lion's share of foreign exchange for meeting costs of imported primary fuel.
He requested those to leave gas sector who believe and spread their conviction that Bangladesh is running out of gas resource. He said Bangladesh would not require investing a single penny. We must go all out for oil and gas exploration if possible from tomorrow. Otherwise, Bangladesh may stumble on half the way he apprehended.
He mentioned about a hiccup about environmental impacts for coal resource exploitation. Companies do not honor their pledges. Australia creates a fund. The proceeds of that fund is utilized for restoration of land when a company abandons a mine after exploitation. In the offshore resources exploration, the abandonment fund is utilized for exploring the left over resources.
We must let our available data for access of interested companies. Similar incentives applicable for offshore exploration should be included in PSC for deeper prospects exploration and Western Zones. Offer these data at nominal price. Our prospects may be unlocked in 5-10 years. IOCs now think about gas market while investing in other countries. But Bangladesh now has huge hungry gas market. They would not require to bother about market.
Mr. Maqbul mentioned that problem lies in that, Bangladesh now takes 3 months in getting decisions while Bangabandhu could make it in only 3 days.
Nuruddin Mahmud Kamal, former Chairman of BPDB, said institutions did not grow during the short tenure of Bangabandhu. At that time, there were no scope for reviewing and scrutinizing like now in taking decisions. There was a paucity of qualified trained human resources. In that situation, there was not enough qualified persons for planning in traditional manners before launching execution. Bangabandhu could start execution of many epoch making works in the energy, power and mining sectors.
A.S.M. Bashirul Huq, Energy Consultant, International Energy Expert, said that Bangabandhu's vision was supplying power and energy to all citizens at affordable cost. But now, for many reasons, we have arrived at a situation when we have to import primary fuel. There is no other option now. In Bangladesh ports, it takes about 10 days for unloading an oil tanker of 1 lakh tonnes capacity. Countries like Singapore unloads a ship of 2.5 lakhs tonnes in 24 hours only. SPM is a good initiative. The state-owned oil companies are now working as agents. They could have done a lot of works in the past, but did very little. It is sad that only a little over 100 exploration wells have been drilled in 100 years in Bangladesh. Many countries do that in one year.
Energy expert Dr. Badrul Imam said that if we could follow the commendable works that Bangladesh initiated within a short period of 1-2 years, we could be in much secured position as far as energy supply is concerned. He could bring the entire Bay of Bengal under exploration activity within his very short tenure. These were later converted into exploration blocks. But we could not find ideal conditions for exploration after his sudden demise. People who believe in Bangabandhu's Energy Vision and ideology must come forward and contribute now.
He said that the world is moving out of coal. Mining coal will become more cumbersome in the future. There are scientific explanations of managing all impacts. Bangladesh is a densely populated country having fertile land. Technologies are there to address land restorations. If we have to motivate socially, we have to do that with social scientists, not technical resources.
Underground mining method extracts only marginal resources. We can extract most of the coal through open pit mining. We have to adopt appropriate technology and address social impacts. You have to go to the mining community. You have to motivate them. The major drawback in Bangladesh is that no one wants to listen. No one wants to know about addressing the challenges. We tried to impose mining and did not try to persuade the community. We must reach meeting of minds through stakeholders' engagement. We witness major development in power generation. But we are not realizing the impacts that is increasing the dependence on imported fuel.
Engr Khondkar Abdus Saleque, Contributing Editor of Energy & Power, connecting from Melbourne, Australia paid glowing tribute to Bangabandhu for his energy philosophy and vision. He mentioned that the essence of energy philosophy of Bangabandhu is an integral part of the economic vision and that was self-sustaining energy sector.
He also said Bangabandhu's philosophy was telling the naked truth with fortitude. But Bangladesh has drifted away from there. Otherwise, knowing the steep challenges of growing into an imported fuel dependent economy, we would not have neglected exploring and exploiting own primary fuel. He suggested exploiting buried rich coal resource by applying off the shelf state-of-the-art modern technology and expedite exploration of oil and gas at onshore and offshore.
Recommendation
The speakers recommended fuel diversification for power and energy generation while coal could be the preferred option. This is the most ideal time for exploring and exploiting own coal. If we continue hesitating, there may be a time when we may not be able to extract it even if we desperately need that. All the perceived and conceived challenges of mining coal can be addressed and mitigated with technology. Social economists can do the works of motivations. Massive exploration campaign for oil and gas must be launched at onshore and offshore simultaneously without further delay.
---