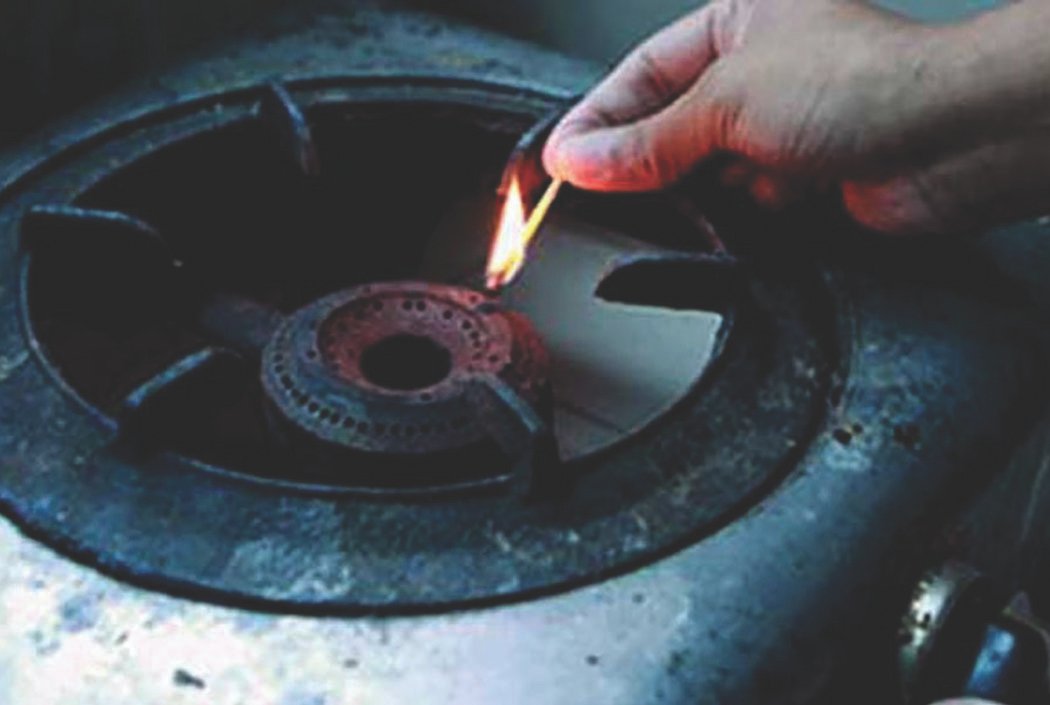 5th April 2021
Mohammad Mosharraf Hossain
A recent news item in a local newspaper, serious concerns have been expressed about the state of natural gas network in Bangladesh. There have been several serious accidents related to the household gas supply and many valuable lives have been lost in the gas explosion or fire resulting from gas leakage. According to the news, Titas gas has about 28.66 lakh (2.866 million) customers with the distribution line measuring 13,138km and during the period of 2018-2019, more than 5,000 leakages were reported with 208 fire accidents having taken place. Titas has, however, chalked out a project for replacing 892km of old pipe lines. It is, no doubt, a very dismal picture and the future seems to be bleak for expectation of safe natural gas supply to domestic consumers. The important issue is, however, not to examine the gas leakage itself but a more complicated scenario that is likely to emerge as a result of fast depleting supply of natural gas in the country. The news item reflected the need for immediate replacements of the leaked pipelines, but to make the program of balancing, modernization and replacements (BMR) of thousands of kilometers of gas pipelines underground a success would be a nightmare. This is more disturbing against the backdrop of the exhausting natural gas sources within the country when gas supply to the other major economic sectors would be threatened with short supply or may even with ultimate stoppage.
In the past, criticisms have been ushered in against supplying natural gas as the kitchen fuel in Bangladesh. But in retrospect it would reveal that natural gas was promoted as a fuel for domestic purposes at the prevailing period due to its nature as easy, cheap and convenient source of energy. Nowhere in the country domestic consumers was the main target for the gas pipeline expansion or addition. The gas sector always took up projects for gas supply to major users like power, fertilizer, industrial and commercial for serving any new areas with the natural gas network. The domestic customers were considered as a windfall gain for the gas companies. In this way, the gas pipeline networks spread across the country and the domestic gas customers increased exponentially with the increase of GDP and per capita income. But time has now come to revisit the issue of viability of continuing with the domestic customers in the gas system of the country.
The issue of taking up BMR project for gas pipelines is closely linked with the future of indigenous gas availability. If the country is about to face the unpleasant reality of exhaustion of local gas sources, the import of LNG would be the next option. However, the LNG cost would be exorbitantly high for domestic consumption. So long the local gas would be available the LNG import could be justified with the gross average price by mixing high-priced LNG with cheaper local gas. But that could be for a limited period only and that could also justify only for the gas to be used in electricity generation. Sole dependency on LNG for the energy needs of the country, even for power generation, would be economically non-viable and under such scenario, the natural gas supply to kitchens could be labelled as a dead issue.
Only about 10 percent of the over 30 million households in Bangladesh have access to natural gas for clean cooking solutions, leaving the majority of the population to depend on traditional biomass fuels such as wood, dung, and agricultural residues for cooking in low-efficiency stoves (5 to 15 percent fuel efficiency). Bio mass is the most readily available source of fuel for kitchens in the country. This is the main source for the 60% of the population in the country. Notwithstanding the laborious process of gathering the biomass from the sources to the burners, and the diseases associated with burning of these fuels, it is the mainstay fuels for kitchens in Bangladesh. This inefficient traditional stove produces smoke composed of a large number of particulate matters and carbon monoxides through incomplete combustion of biomass fuels, thus creating indoor air pollution (IAP). IAP resulting from the smoke is linked with many diseases such as acute and chronic respiratory conditions, lung cancer, heart disease, stroke, and cataract. According to World Health Organization, more than 100,000 people die every year in Bangladesh due to various diseases caused by IAP, which is also responsible for degradation of the natural environment and deforestation. The IAP and deforestation can be controlled by using Improved Cooking Stoves (ICS), according to Infrastructure Development Company Ltd (IDCOL), which has been promoting distribution of such stoves in Bangladesh designed by the Bangladesh University of Engineering and Technology (BUET) and tested by the Centre for Rural Technology, the University of Dhaka. IDCOL opined that it is convenient for the cooking process and creates a smokeless environment in the kitchen. The energy efficiency of burning biomass fuel in ICS is between 20 and 35 percent, far better than that of traditional stoves. IDCOL has plans to help develop a sustainable market for adoption of improved cooking stoves in Bangladesh after it successfully installed one million burners two years ahead of schedule.
The use of clean fuel such as liquid petroleum gas (LPG) is globally recommended for household cooking to reduce exposure to household air pollution and its adverse health consequences. Adoption of LPG in resource-poor settings such as South Asia is low and driven by many factors. In Bangladesh, more than 90% of the rural population relies on biomass fuels for cooking. Nearly all users had multiple cookstoves, and 85% reported using LPG as an alternative fuel to their main cooking and fuel (traditional cooking with biomass fuels). LPG is not readily available in the country. The only refinery in Chittagong and the gas processing plant at Kailashtilla in Sylhet produce some LPG; while bulk of LPG are imported and distributed in Cylinders. The infrastructure for LPG distribution is not very mature and being import-oriented item, the price of LPG varies widely. Consumers are mostly not satisfied with the LPG supply in Bangladesh. City and Suburban areas not covered with piped natural gas are predominantly users of LPG.
Kerosene is the next choice of the people who live a bit away from the cultivable land and in the so-called modernized areas with electricity and possibly water supply. They use kerosene stove for cooking purposes. Kerosene is not produced locally except small quantity refined in the Chittagong refinery and while processing NGL at Sylhet; sometimes finished kerosene is also imported.
Piped natural gas is available in most of the eastern districts of the country and a few districts in the western part of the country. In April 2009, the government stopped giving fresh gas connections to domestic units. This prohibition was lifted for a year in 2013. The following year, the energy division again stopped giving new domestic connections. Despite a long pause in giving new household connections, the number of such connections has been increasing gradually due to illegal connections. In 2014-15, the number of domestic consumers was 1,897,317. However, at the end of 2018-19, it rose to 2,846,419.
Titas gas has conducted a base line survey in its distribution areas and found that 35,000 gas risers out of 5.65 lakh constituting about 6.2% were leaky. Some officials of the company, on condition of anonymity, said the situation of leakage in gas pipelines is more severe. Due to poor quality of equipment and unplanned underground installations, pipelines have huge leakages, they said. The company does not have exact data on leakage in gas distribution lines. Titas Gas distribution lines have become a death trap for city dwellers due to leakages. A recent accident in Narayanganj that killed 28 people panicked the people more. According to the fire department, around 30% of fire accidents in the capital are happening due to gas pipeline leaks.
Most of the pipelines in the gas distribution system are old and having been laid in the era when cathodic protection system of pipelines was not seriously adhered to as are being done now. As a result, the major length of laid pipelines is at the risk of having outlived its life and for the sake of safe and leakproof gas supply, new pipelines have to be laid. This process will take huge amount of investment that would be added to the gas supply cost if piped natural gas line is allowed to be still on the agenda of energy supply to the domestic customers.
As the gas fields are depleting fast due to ever-increasing need for supply of natural gas to power generation , there is every possibility that the gas from the indigenous sources will be exhausted soon. The alternative is to depend on imported LNG and Bangladesh has already started such import for power sector with floating LNG re-gasifier at Chittagong. During the peak pandemic of COVID-19, the LNG price was lowest but then it started going up soon. The estimated cost of LNG is about 4 times higher than that of the local natural gas. So, imported LNG when mixed with local LNG may bring down the cost of fuel at the burner tips, but with the depletion of gas fields the situation will be horrendous. The power sector with basket of fuels for the power stations may somehow manage to adjust to the generation cost, but domestic LNG will be out of question to be affordable for the consumers.
Use of Solar energy in cooking food stuff has not gained momentum in Bangladesh. However, it has probably a niche market in the country, as the neighboring India is progressing well with the solar cooking projects. Eliminating solid fuel cooking is a growing priority for India aiming to avoid adverse health impacts from indoor air pollution. The focus has been on the use of liquefied petroleum gas (LPG), but a recent survey of households in Uttar Pradesh, India showed that majority of consumers found LPG too expensive for their cooking. Prime Minister Modi said, "While the world is working towards electric cars, in India, in addition to electric cars, electric stoves would go a long way in meeting the needs of the people. This innovation would, in one stroke, significantly impact the nation's dependence on imported fuel." IIT, Bombay has since conducted a project to convert the entire village of Bancha in Madhya Pradesh to solar panels and induction cookstoves instead of wood-burning or LPG stoves. With Rs 8.5 million provided by ONGC, all the 75 houses in Bancha now rely on solar-powered electric stoves to meet their cooking needs. Besides reducing air pollution, villagers no longer have to collect firewood from nearby forests, saving time and effort. According to ONGC, a sponsor of the project, the main barrier is the high upfront cost and the lifetime of available batteries to provide the storage of around 3 kWh required to cook both evening and morning meals in a typical household. Other possible barriers include cultural preferences for flame-cooked food, which both LPG and biomass offer, as well as the need for special cookware in the case of induction stoves.
Experience in other countries also indicates that resistance is surmountable through consumer education and awareness to dispel myths and misperceptions. One program in Ecuador, Plan Frontera, to replace LPG with induction cooking in 5,400 households showed initial success, with only 1 per cent unsatisfied with electric stoves, while 60 per cent were "completely satisfied", citing ease of use and the speed of cooking food. Usage of induction cookstoves with PV modules and batteries can provide the required power to cook all types of sub-continental cuisines, both vegetarian and non-vegetarian, on 24x7. Other innovations involving solar cooking are also emerging. For example, a solution that stores heat from solar PV electricity is being piloted in Gujarat. This cook stove is cheaper than LPG and can store energy for three days using a thermal solution instead of batteries.
Electricity could be the best input for the cooking needs in the context of Bangladesh. An electric stove or electric range is a stove with an integrated electrical heating device to cook and bake. Electric stoves became popular in the western world as replacements for solid-fuel (wood or coal) stoves which required more labor to operate and maintain. Some modern stoves come in a unit with built-in hoods. The stove's one or more "burners" (heating elements) may be controlled by a rotary switch with a finite number of positions (which may be marked out by numbers such as 1 to 10, or by settings such as Low, Medium and High), each of which engages a different combination of resistances and hence a different heating power that allows constant variability between minimum and maximum heat settings. Some stove burners and controls incorporate thermostats. Early electric stoves were unsatisfactory due to the cost of electricity (compared with wood, coal, or city gas), limited power available from the electrical supply company, poor temperature regulation, and short life of heating elements. In the past days, electric stoves had resistive heating coils which heated iron hotplates, on top of which the pots were placed. Eventually, composite heating elements were introduced, with the resistive wires encased in hollow metal tubes packed with magnesite. These tubes, arranged in a spiral, support the cookware directly. The invention of nichrome alloy for resistance wires improved the cost and durability of heating element. In the 1970s, glass-ceramic cooktops started to appear. Glass-ceramic has very low thermal conductivity and a near-zero coefficient of thermal expansion, but allows infrared radiation pass very well. Electrical heating coils or halogen lamps are used as heating elements. Because of its physical characteristics, the cooktop heats more quickly, less afterheat remains, and only the plate heats up while the adjacent surface remains cool. These cooktops have a smooth surface and are thus easier to clean. A third technology is the induction stove, which also has a smooth glass-ceramic surface. Only ferromagnetic cookware works with induction stoves, which heat by dint of electromagnetic induction. Typical electricity consumption of one heating element depending on size is 1–3 kW.
On close examination of the issues related to the fuels for the kitchens in Bangladesh, it would be clear that dependency on natural gas has to be ceased sooner or later. The rural areas where bio mass is the dominant fuel are now switching over to improved version of burners or Chulas so that efficiencies are improved and less pollutant materials are exhausted from the chulas. With the improvement in economic conditions and standard of living in rural Bangladesh, these modes of cooking will give way to other modes of fuel for the kitchen like LPG or electricity, if no indigenous gas fields are discovered in the country. LPG will involve import from abroad at the cost of huge foreign exchange; besides, developing the delivery system of LPG cylinders to the consumers` doorstep would be costly and cumbersome. Under these circumstances, electricity could be the best option for cooking purposes. In India, pilot projects at the government's initiative for introducing electricity to the rural areas have already proved to be encouraging and also advancements in solar energy have opened a new vision about using storage battery in the kitchens in the selected parts of India. These success stories in the neighboring country could be replicated in our country as well.
As Bangladesh can boast of a very successful electrification program, it will be very productive if kitchens can now be converted to electricity friendly in the urban, semi urban or even remote rural areas. This will eliminate costly import of LPG, LNG and Kerosene for cooking purposes and do away with costly transportation and distribution system for these products within the country thus making the kitchen electricity cost competitive with alternative fuels. As electricity is already available to the majority of the population, adding a new category of use like energy in the kitchen will add to the supply- demand of power generation and distribution which could be worked out by the electrical companies. At the same time, investment needed for catering the demand of Kitchen customers and tariff to be fixed for kitchen electricity consumption on the basis of long run marginal cost need to be formulated by the concerned agencies.
Under the prevailing conditions, electricity appears to be the least cost option for Bangladesh, especially in view of the impending exhaustion of gas fields in the country. Considering uncertainties in getting new gas field at least for the time being, it may not be appropriate to invest in the BMR of the natural gas infrastructures; instead on confirmation of the feasibility of reforms in the energy supply system for the domestic customers, necessary marginal investments could be made in the electricity distribution system to reach power to the kitchens in the country. A few technical and policy level decisions would, however, be needed for early implantation of Kitchen Electrification Schemes.
Mohammad Mosharraf Hossain is a former Chairman of Petrobangla and BERC
---