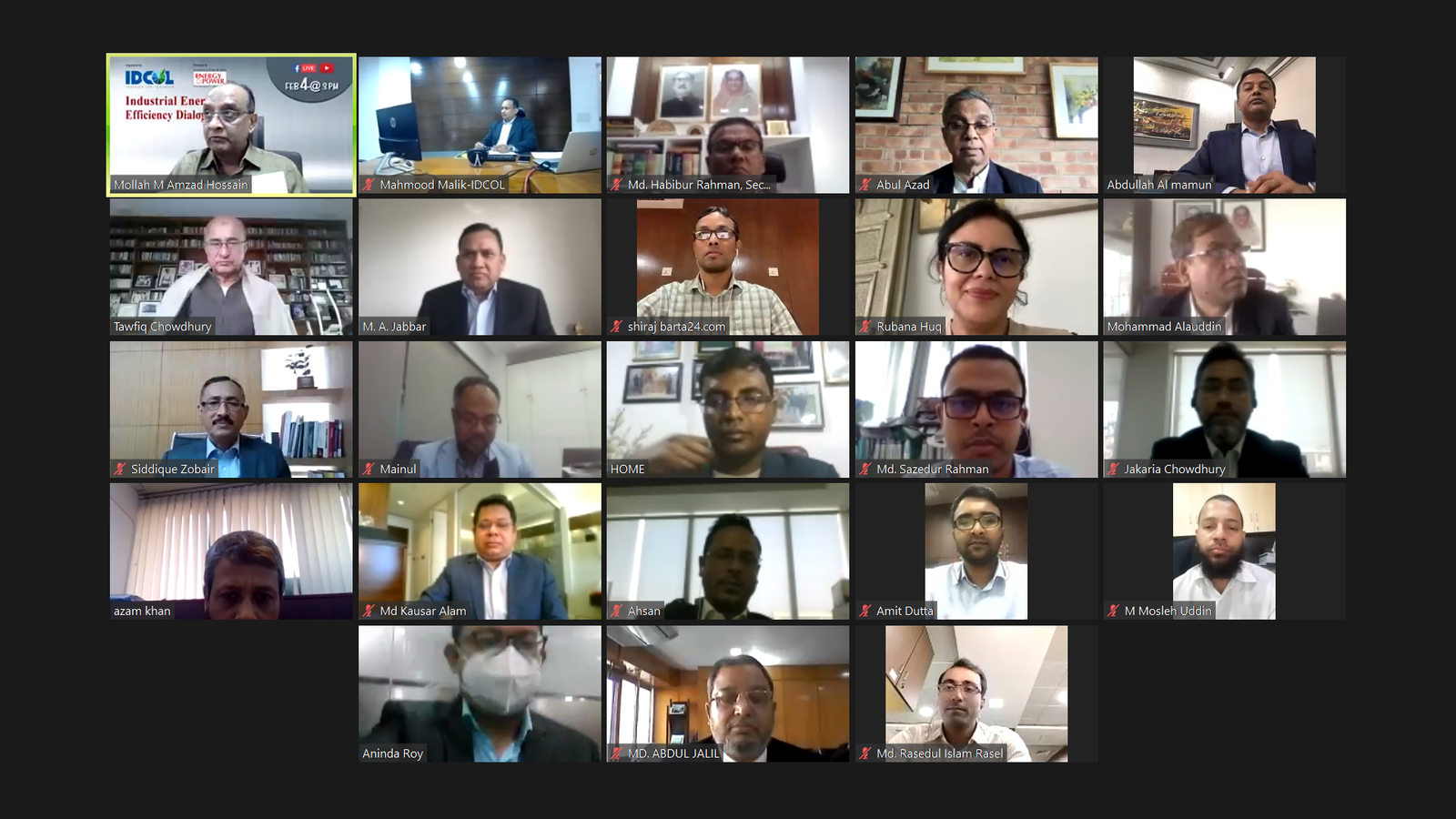 17th February 2021
EP Report
Infrastructure Development Company Limited (IDCOL) should consider disbursing loans directly instead of channeling it through commercial banks. The existing process increases the cost of financing due to added interest. Direct disbursement would reduce the cost and would achieve greater publicity at the same time. IDCOL may seriously think about it. This would be an innovation and would serve well than that of working from one place.
Dr. Tawfiq-e-Elahi Chowdhury, Energy Advisor to the Prime Minister, made the recommendation at a virtual discussion, advising the state-owned financing entity to designate some banks if it is not possible to set up branches of IDCOL's own. It would facilitate the designated banks to pay special attention.
Energy & Power magazine in collaboration with M2K Technology and Trading organized the discussion on "Industrial Energy Efficiency Dialogue" on 4 February 2021. Mollah Amzad Hossain, Editor of EP, moderated the discussion held as part of a series titled "EP Talks".
The advisor said coverage of the loans needs expanding and bringing the small and medium enterprises (SMEs) under it. Agriculture sector has also turned into an industry now. Modern equipment is being imported for agriculture sector. It will work well if we can bring this into a proper system right from the start. The cost-saving irrigation equipment would be extremely useful. The opportunity is there for giving attention to transport sector. It would work better if we say these would reduce the cost instead of terming it saving energy. People would be encouraged then and give greater attention. We should think about promotional slogans. We must ponder about energy saving awards. People would be encouraged if incentives can be given.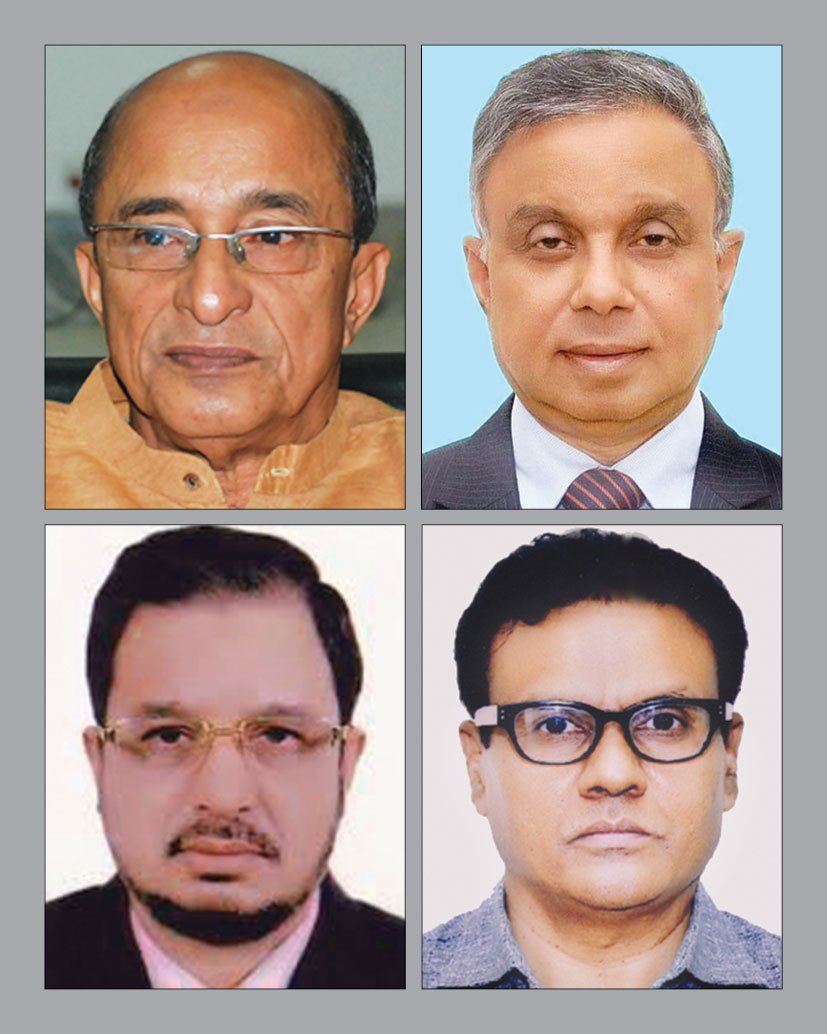 The energy advisor said we will have to save cost for a number of reasons. The government is supplying power and energy at subsidized price for developing industries. In future, gradually subsidies would go. The cost-saving approaches would be different in cases of old and modern industries. For the new industries, standards must be set and followed right from the beginning. Entrepreneurs would bring modern technologies and we would have the opportunity to learn.
Abul Kalam Azad, former Principal Secretary at Prime Minister's Office and Special Envoy of Bangladesh to Climate Vulnerable Forum of UNO, informed that some finances are lined up for green industries. Industrial entrepreneurs are working with these. "The PM says about reducing the cost instead of talking about efficiency in electricity use. She thinks that industrialists would be greater attracted that way." Third party energy services exist in many countries. They invest and earn profits from there. Bangladesh can also think in that line. SREDA must widen and strengthen its energy auditing. Not only at national level, testing laboratories must be set up in regional areas also. Momentum must be created in setting and obliging standards.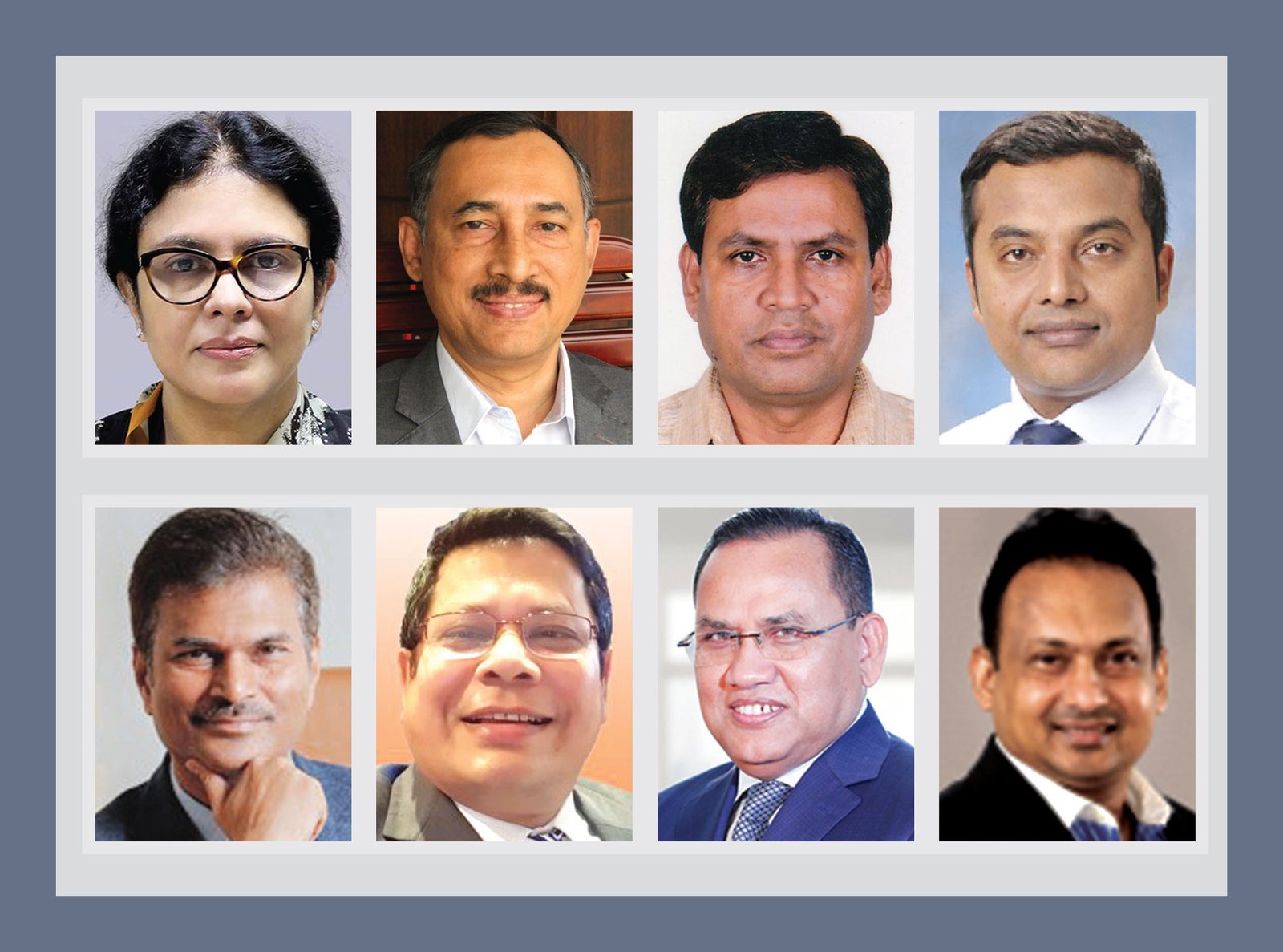 He said that questions are being raised whether we can go for advanced technologies. I think we started late. That places us in better position for embracing modern technologies.
Habibur Rahman, Secretary of Power Division, mentioned that for effectively reducing green house gas (GHG) emissions, we must increase renewable energy use and achieve greater energy efficiency. There are four challenges for the use of energy saving equipment. First is addressing additional costs. The options are arranging low interest loans and providing tax incentives. That will bring more and more efficient equipment projects. Industrialists would be keen to replace outdated fuel inefficient equipment with modern energy saving equipment getting rational tax incentives. On the other hand, additional tax may be considered for continuing with old equipment. Initiatives must be taken for creating greater consciousness. Quite a few Special Economic Zones are being established. We will not need motivational approaches in future if we can ensure introduction of modern energy saving equipment from the very outset.
Abdul Jalil, Chairman of Bangladesh Energy Regulatory Council (BERC), acknowledged that the BERC could not achieve capacity commensurate with its age. We are endeavoring to enhance capacity. Time for going into action has arrived now. We need to establish fully-equipped testing laboratories. We also need trained Energy Auditors and other manpower. Then only can we contribute to policing energy efficiency. We are giving some incentives for industries to adopt co-generation for three months.
The BERC chairman said that first we have to know accurately how much energy is being used. Then we can explore whether energy saving is required. Electronic Volume Corrector (EVC) meter use can be made mandatory.
Rubana Haq, President of Bangladesh Garment Manufacturers and Exporters Association (BGMEA), said we must invest in green industries. Responding to our request, Bangladesh Bank has recently created a Tk 1,000 crores fund to upgrade technology or adopting green technology. But green financing is not done properly. We cannot avail it even if it is offered. There exist lot of scope for working on this. We want to conclude MOU with SREDA. A draft is ready for it. We want to join all efforts for achieving energy efficiency.
Siddique Zobair, former Member of Sustainable Renewable Energy Development Authority (SREDA), said large industries must announce commitment to energy efficiency. For them, provision for conducting energy auditing every two years has been created. The relevant users would get an idea about it. They can act accordingly. Provision has been created for engaging one energy manager. He can follow up on daily basis.
Mohammad Alauddin, Chairman of SREDA, pointed out in his keynote presentation that 50% of the energy is used by the industrial sector. Energy efficiency in industries can save up to 21% energy. Energy auditing has been carried out in four industries of the BSEC and BCIC. These are producing high quality products. These cannot be utilized at full capacity due to lack of local demand and for using old machinery. Opportunities for achieving energy efficiency were evidenced from energy auditing. We have provided training. There is scope for further detailed auditing.
He mentioned that it is essential for setting benchmark for energy saving. Absence of benchmark is creating complications. There are issues in getting quality data. There is also crisis of competent human resources.
Abdullah Al Mamun, Vice President of Bangladesh Textile Mills Association (BTMA), mentioned that US$10 billion have been invested in textile industry. We export products worth US$12 billion annually. There is enormous scope for savings here. We can make useful contribution if we are involved in the policy formulation process. Global standards must be taken into account. The 1000-RPM machines are now on offer in place of 150 RPM. We have reasonable doubt about how may entrepreneurs can make this monumental jump. The IDCOL fund is encouraging. Recently, banks have also reduced interest. It should be further reduced.
Mohim Hassan, Managing Director of Tosrifa Industries Ltd, mentioned that most of the financing is going to industries where these are less essential. This could be better utilized elsewhere. There exists least interest for providing low cost finance to textile industries. In two years of efforts, I could not arrange loan for dyeing industry. Bangladesh ranks among the top in Lead Sulfide industry.
Kausar Alam, CFO & Company Secretary of Shun Shing Cement Industries Ltd., mentioned that the boilers of cement industries are high energy using units. VRM technology can save 25% of energy use. Now there exists 48% VRM and 52% ball mill. Challenge is there that investment increases to 30% for introducing VRM.
DBL Group Managing Director MA Zabbar said that they generate around 100MW of captive power for industry. They are trying to ensure efficient use of energy since the beginning. He noted that there is no alternative to efficient use of energy as the prices of power and energy continued to increase in the country. To do that, adopting modern technology or upgrading the existing technology is a must. Low cost fund is essential in this regard.
Mahmood Malik, ED and CEO of IDCOL, said that by 2030, the use of energy efficient equipment and machinery must increase by 30%. IDCOL invested Tk 700 crore. We have still Tk3,000 crores fund for financing. Some projects have been taken up in RMG and textile as well. Loans are being provided at 5-6% interest on 10-12 years of tenure. We provide fund at standard rates, which may not be available from commercial banks. Some US$150 million would be allocated for RMG and textile sectors. We are providing loans at 1.7% interest for 20-year tenure.
---