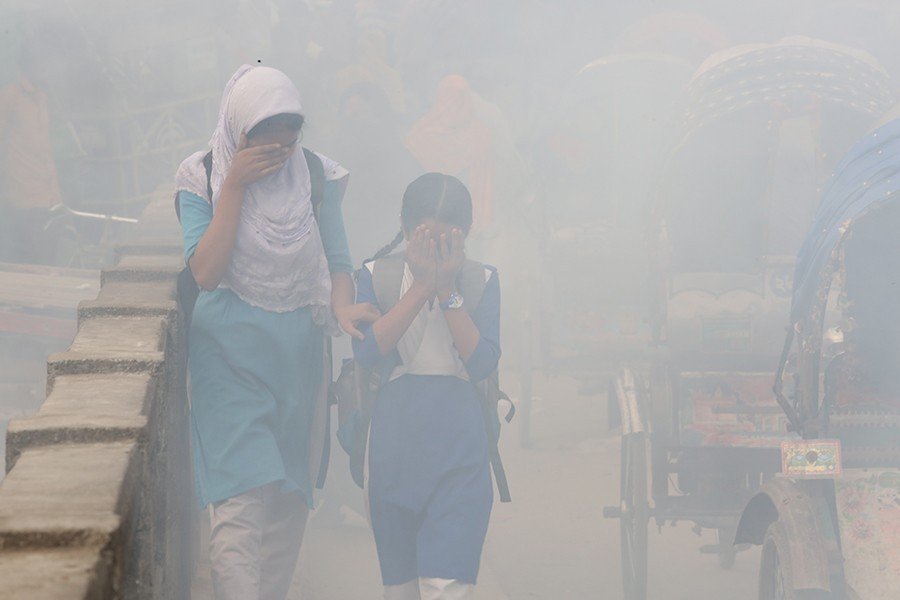 The Department of Environment (DoE) has taken stern action against errant enterprises responsible for causing air pollution in the port city.
On December 20, the DoE fined a steel manufacturer and a cement manufacturing company for polluting the air.
DoE Director (Chittagong Metro) Mohammad Nurullah Noori slapped the fine following a hearing at his office recently.
Of them, Modern Steel Mills Ltd of Nasirabad Industrial Area was fined Tk 9 lakh while NGS Cement Industries Ltd of North Patenga area was fined Tk 4 lakh.
The Suspended Particulate Matters (SPMs) of the two businesses were tested at the DoE laboratory on November 22 and November 24 of this year.
The lab tests revealed that the SPMs were far beyond the parameter set by Environment Conservation Rules, 1997 (Amended 2005).
The errant businesses were asked to modernize their respective Air Treatment Plant (ATP).
On November 30, a steel manufacturing company identified as Saleh Steel Ltd of Nasirabad Industrial Area was fined Tk 10 lakh for polluting air.
---