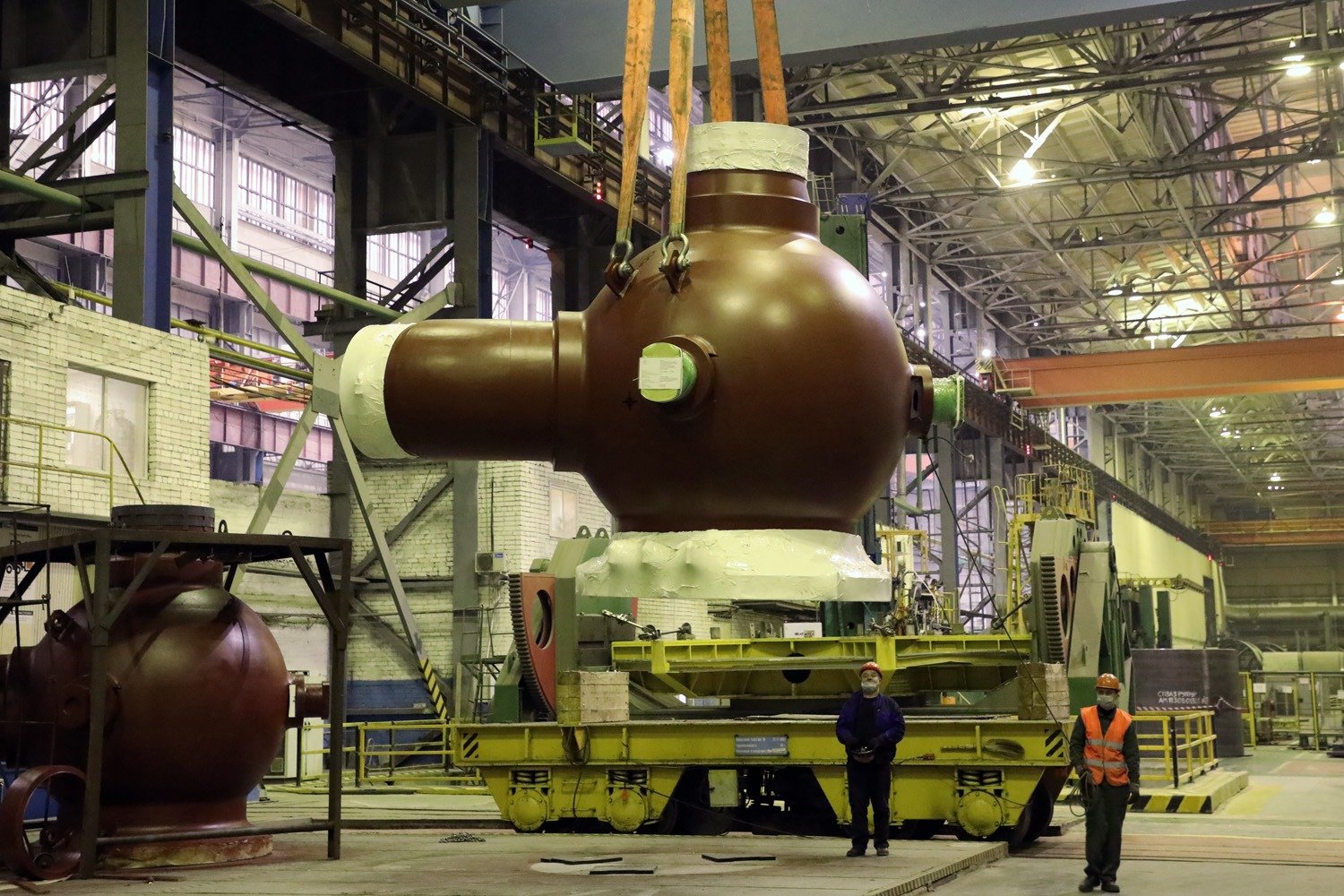 4th January 2021
Saleque Sufi
2021 is the year of golden jubilee of glorious liberation of Bangladesh. Our motherland earning its liberation through supreme sacrifices of millions has made giant strides in many different areas including energy and power over the past 50 years. Many consider Bangladesh as the emerging tiger of the east. The New Year 2021 presents many challenges requiring Bangladesh better coordinating endeavors for consolidating the achievements.
COVID19 pandemic breaking out in end 2019 continued rocking and rolling the world throughout 2020. The introduction of vaccine in some countries is giving some rays of hope but a much stronger strain of the virus in United Kingdom and Western Europe has also added to world worries. Hope the world would overcome the impacts or learn the ways of living with it. Bangladesh can definitely manage better the impact of the second wave of the pandemic learning lesson from the first.
Improved Energy and Power Situation through better management of pandemic
Bangladesh could remain significantly less affected in 2020 from economic meltdown resulting from pandemic impacts for much better energy and power supply situation. Industries could resume production after few months, agriculture growth kept apprehended famine at arms distance, power supply to even remote villages, kept telemedicine, telemarketing, long distance education going. Despite business as usual operations of power and energy getting occasionally disrupted, ninety percent of the population could be brought under power coverage. There is every possibility that entire population may be brought under population by March 2021. There is no denying that, for various reasons, energy sector could not keep pace with power sector. But the issues and challenges of energy and power sector have been identified and way forward are being planned for confronting challenges. Bangladesh economy could demonstrate positive in a situation when major economies of the world showed negative growth. Bringing 99% percent population of a resource constraint under power supply coverage notwithstanding the challenges triggered by pandemic is no mean feat.
Analysis of Power Generation Capacity
Present Installed Capacity as of December 6, 2020 is 22,717MW. This includes 1,060 MW Import from India, 2,800MW Captive Generation and 382MW Off Grid Solar. The captive generation is expected to be replaced by grid power soon. Most of the over 7,000MW liquid fuel based power generation capacity was due to be replaced by this time. It may be possible to replace most of the liquid fuel generation by 2025 when coal plants at Payra, Rampal, Matarbari and Rooppur Nuclear plants come into operation. But what happens if some major industries in some of the Special Economic Zones start operation say by 2030? What will be the demand growth? Looking at it from another angle, if demand does not grow then how Bangladesh would deal with that situation? In 2021 Bangladesh faces the challenges of phasing out relatively fuel inefficient power plants and also bidding goodbye to liquid fuel generation. But those captive power plants having co-cogeneration and tri generation facilities may be allowed getting gas supply. However, till grid power demonstrates reliability, major new industries may still push for captive generation.
Ensuring Quality Power at Affordable Price
The nation's pledge for bringing the entire population under power supply coverage is almost achieved. The positive impacts of electrification, especially, rural electrification are being observed already. The major challenge now is ensuring quality power supply to all at affordable price. For this to happen, challenges are working out appropriate fuel mix, modernizing and updating power transmission and distribution system, ensuring much improved energy efficiency and conservation, automation of power and energy system and finally, planning and executing comprehensive human capital development movement. All these cannot be achieved within a year or two. But 2021 may be year for turning around proving that success breeds success.
Adopting Appropriate Fuel Mix
All eggs must not be put in one basket. Bangladesh must have learnt bitter lessons from mono fuel dependency. Neither coal, nor LNG on stand-alone basis can support Bangladesh's needs for sustainable power generation. It is strange to think that Bangladesh would grow green in the foreseeable future. We have to keep all windows open.
Formulating appropriate mix of local and imported fuel would be major challenge in 2001[WU1] . Despite energy world transiting from fossil fuels to renewable for carbon neutral energy generation, reality would continue relying on coal for base load power generation. The reasons are abundance in supply across all continents, continued improvement of emissions control technologies and relative stable price. Bangladesh, for its negligible carbon footprint, must not worry too much. But superior quality coal and High Efficiency Low Emissions (HELE) power generation technologies must be used.
Coal (Local and Imported), Gas (own and LNG), Nuclear, Renewable, Imported Power, LPG all options must be there in fuel mix as priorities set above.
Local Coal
Unlike many countries, Bangladesh possesses significant superior quality coal resource at mineable depth. It also believed to have substantial volume of untapped petroleum resources at onshore frontier areas and vast almost unexplored offshore region. We all know that for absence of political commitment Bangladesh could not take essential political decision for mining own coal. Technical experts, economists and business communities for a while have been pleading with government to commence exploiting own coal resources. Only a section of left leaning political activists and less informed environmentalists indulging in uneducated debates created confusion. Mining would require managing environmental and social impacts. It would also require mine water management. But from extensive studies and assessment carried out by internationally accredited experts it has been documented that open pit mining is the right choice from at least Phulbari and Barapukuria coal fields (believed by many a single deposit). Extensive documents produced by leading mining consulting companies are available in the Scheme of Development of Phulbari mine. Experts suggested for reviewing the documents if necessary by third party and give green signal for mining.
On the other hand Bangladesh has burnt its nose following inappropriate underground mining method at Barapukria. The mine is possibly one of the rare mine in the world witnessing all the adverse impacts that can happen in an underground mine. The cost of mining has now grown so high that imported coal is now much cheaper that the coal extracted from it. A local high-powered committee suggested for open pit mining. Those suggestions should be duly considered. This mine cannot support power generation from three mine mouth plants. It is apprehended that if open pit mining is not sanctioned soon from Barapukria and Phulbari operation of mine mouth Barapukuria power plant would require suspending for indefinite period. Taking political decision for mining would be major challenge of the government in 2021.
Government should reassess the reports of Dighipara and Khalaspir engaging fresh accredited mining consultants through transparent process.
Imported Coal
Major problem for imported coal is shallow coastal areas creating impediments for coal port and other enabling infrastructure development issues. However, under construction Matarbari port and if in future Payra can set up a proper coal port, then the plants at Matabari, Moheshkhali and other plants in coastal areas can get supply of imported coal. But given the limited windows of financing in coal projects apart from present under implementation projects, only new coal power projects should be located in mine mouths. The transshipment of coal from mother vessels anchored in deep sea or carrying coal in half filled Supramax vessels would create issues for generation costs going higher.
Local Gas
Government must seriously review capability of Bapex. It must be truly strengthened technically, financially and administratively. ONGC came into gas sector must later than Petrobangla. Petronas is almost cotemporary. Petro Vietnam can also be an example. Making Bapex truly professional is another 2021 challenge for the energy sector. Bapex board needs restructuring with line professionals, academic researchers and local business executives. Salary and benefits must be made commensurate with onerous tasks of resource creations. At the same time duties and responsibilities must be reflective. Provisions for Bapex for entering into joint venture with competent foreign companies must be created for capacity enhancement. Bapex with joint venture must concentrate on exploration in own assigned blocks and Chottogram Hill Tracts areas.
On the other hand, IOCs must be engaged in onshore through PSCs for deeper prospects exploration of discovered gas fields and western region.
We do not believe that present lower trend of gas price in international market would last beyond 2021. Hence there is no reason why Petrobangla cannot go ahead with offshore bidding by June 2021 and conclude signing PSCs by end 2021. At the same time Contractors must initiate Multi Client surveys without any delay now. Let 2021 set the foundation for massive petroleum hunt at onshore and offshore areas.
LNG as Preferred Interim Fuel
Few observers feel that LNG would be preferred interim fuel in the transition of world energy paradigm shift from fossil fuel to renewable. Let us accept that Renewable in Bangladesh would never contribute more than 10-15% of the energy basket. LNG and coal import have similar challenges for Bangladesh in consideration of shallow drafts of coastal area. As far as present lower price of LNG is concerned, this would not be long lasting. Global price of oil has already started climbing with the introduction of Corona vaccine. By end 2021 there is possibility that oil price may shoot back to Pre-Pandemic level. On price consideration, LNG cannot be competitive to coal as far as base load power generation is concerned. Bangladesh still needs to import LNG. It must continue its works for setting up Land Based LNG terminal at Matarbari.
Bangladesh needs adjusting its PPR provisions for taking advantage of lowest spot price of LNG. The price is offered for a week to 10 days validity. But for Petrobangla and RPGCL the approval process takes at least a month. In such situation taking advantage from spot price is not possible. Bangladesh could renegotiate long term LNG price with suppliers in the changed global scenario. Bangladesh also cannot take advantage of Future Purchase for PPR conditions.
Together with the program of Land Based LNG Terminal Bangladesh should consider LNG storage facilities. The advantage of fluctuating LNG price in global market, especially of low price could be taken if Bangladesh could import and store LNG for future use.
Yes LNG can be an option for additional power generation. But the challenges must be duly considered. Bangladesh must not open Pandora box like RMG, Rental Power and Coal Power plants, LPG bottling plants without considering all pros and cons of the business.
Capacity Enhancement of Power Grid
One of the major setbacks of Power Sector is PGCB failing to keep pace with power generation successes. Bangladesh should have developed at least 400 kVA backbone of power transmission line by now for evacuating power from different power hub. The implementation of all mega power projects envisioned under mid-term planning have been delayed. But still PGCB is not ready for evacuating power. In a small country like Bangladesh, distributed power transmission system is not right solution. However mini grid and micro grid should grow in limited scale. 2021 should be year for expediting all projects of PGCB. All its grid sub stations must be smartly operated as well. All KPIs must have self-contained fire fighting and other safety arrangements. SCADA must the well truly operational.
Power Distribution Utilities Must Grow Smart
We understand that distribution utilities are growing smarter introducing GIS, SCADA, Smart metering, burying power lines underground. Hope all utilities in city areas take coordinated action plans for burying utility lines and monitoring operations based on fiber optics based smart sensing. Expediting these projects are also a 2021 challenge for power utilities.
BERC Must be Truly Functional
Making BERC truly functional is another challenge for 2021. It still cannot police energy auditing. One of the mandates of BERC is caring for efficiency of its licensees. It has to enforce law, regulation, act and policy. Mere reviewing pricing and determining tariff through some public consultation cannot remain the sole responsibility of BERC in the maturing Energy& Power market.
2021 would be a year of consolidating the achievements of power and turning around of energy sector. Bangladesh has to keep pace with shifting paradigm of World Energy. Developing State Owned Enterprises to higher skill levels for exploring and exploiting own fuel resources, devising and implementing appropriate fuel mix for affordable power generation and supply are major challenges of 2021.
---