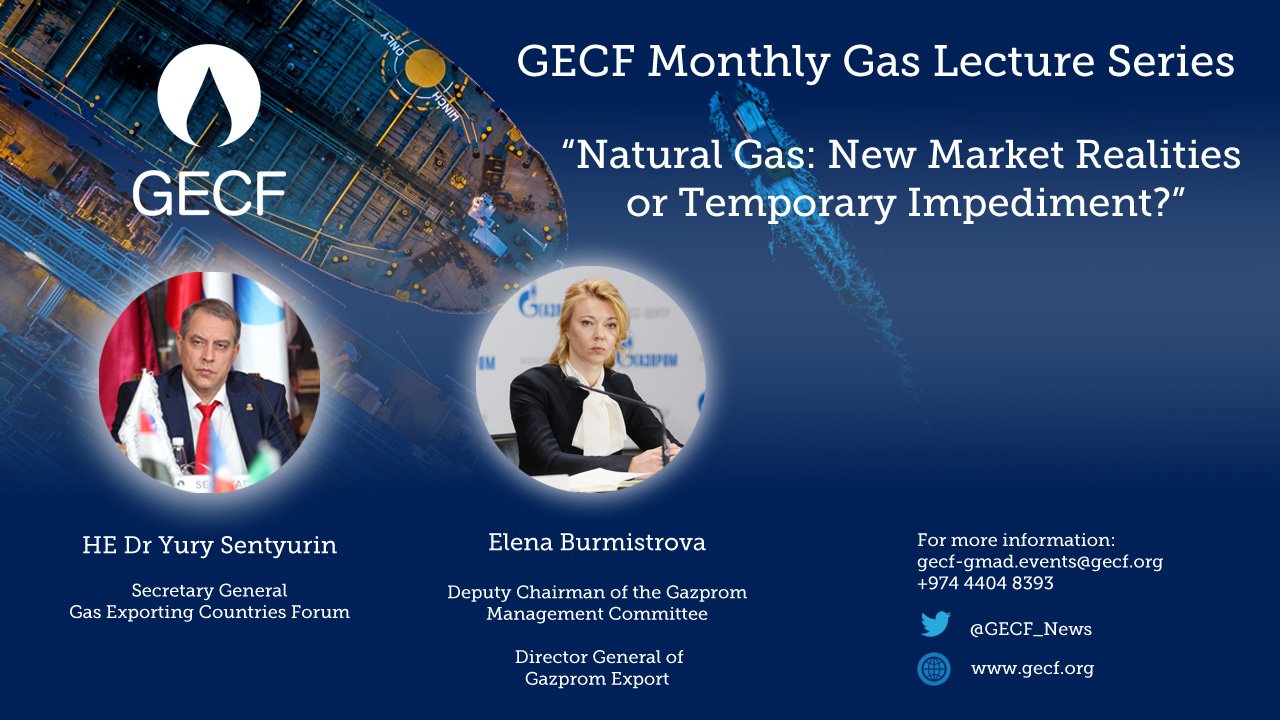 17th November 2020
EP Report
Natural gas will outlive the negative effects of the coronavirus pandemic on the global energy industry in the short-term, and even lead the industry's growth in the medium- and long-term, senior official of Russian giant Gazprom said at the latest monthly lecture of the Gas Exporting Countries Forum (GECF) held virtually recently.
"The coronavirus pandemic is not a reality that will stay with us forever. The mid-term and long-term fundamental factors that favour natural gas remain unchanged," said Ms Elena Burmistrova, who is the Deputy Chairman of Gazprom Management Committee and the Director General of Gazprom Export.
The GECF Monthly Lecture was entitled "Natural Gas: New Market Realities or Temporary Impediment?"
In her analysis of the gas sector's current and future states, Ms Burmistrova pointed out that the natural gas world was already in the throes of an oversupply and warm weather crises before the advent of COVID-19, with the so-called "homeless" LNG without a fixed destination heading to Europe after a dramatic price degradation in Asia.
"At the end of 2019, the surplus of gas in European storages was 21 billion cubic meters (bcm) above the levels of late 2019. The pandemic only spurred the crisis … and the imposed restrictions added pressure on ailing gas demand by depressing economic activity," she said, while noting that the EU Industrial Production Index dived to almost -28.7% by April 2020 and gas consumption in the continent – Gazprom's major market – fell 6.5% to 10-year lows in the first half of the year.
---