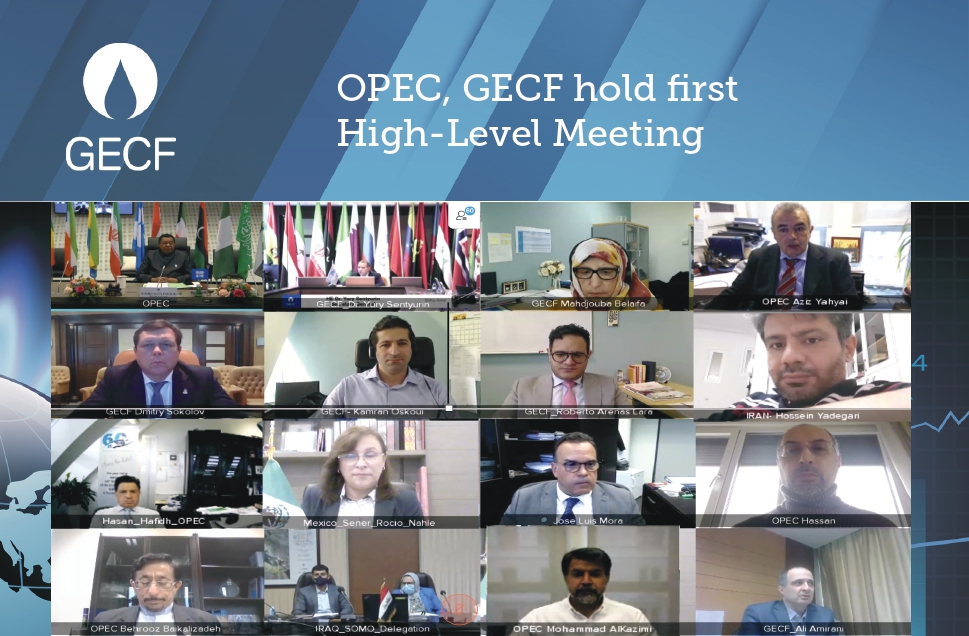 17th November 2020
EP Report
Representing the lifeblood of global economy, two of the world's foremost energy organizations OPEC and the Gas Exporting Countries Forum (GECF) held their first high-level meeting recently, highlighting the growing cooperation between the two organizations under the framework of the OPEC-GECF Energy Dialogue.
The OPEC delegation was led by Mohammad Sanusi Barkindo, Secretary General, and the GECF delegation was headed by Yury Sentyurin, Secretary General.
In his welcoming remarks, the OPEC Secretary General made reference to the Memorandum of Understanding that was signed between both organizations on 3 October 2019 to promote the "exchange of knowledge, experience, views, information, data and practices in areas of mutual interest."
The discussion linked to the two technical expert meetings that were convened in June and October of 2020, which established a structured framework for the Dialogue leading to this first high-level meeting.
"In a very short timeframe, we have launched with great success this mutually beneficial partnership, and look forward to building upon these key milestones today," Barkindo stated.
Sentyurin said: "At the GECF, we firmly believe that our well-established OPEC-GECF energy dialogue serves as a foundation for the realization of valid policies that serve as a framework for international collaboration, and guarantee the much-needed security of supply and demand for oil and natural gas."
---