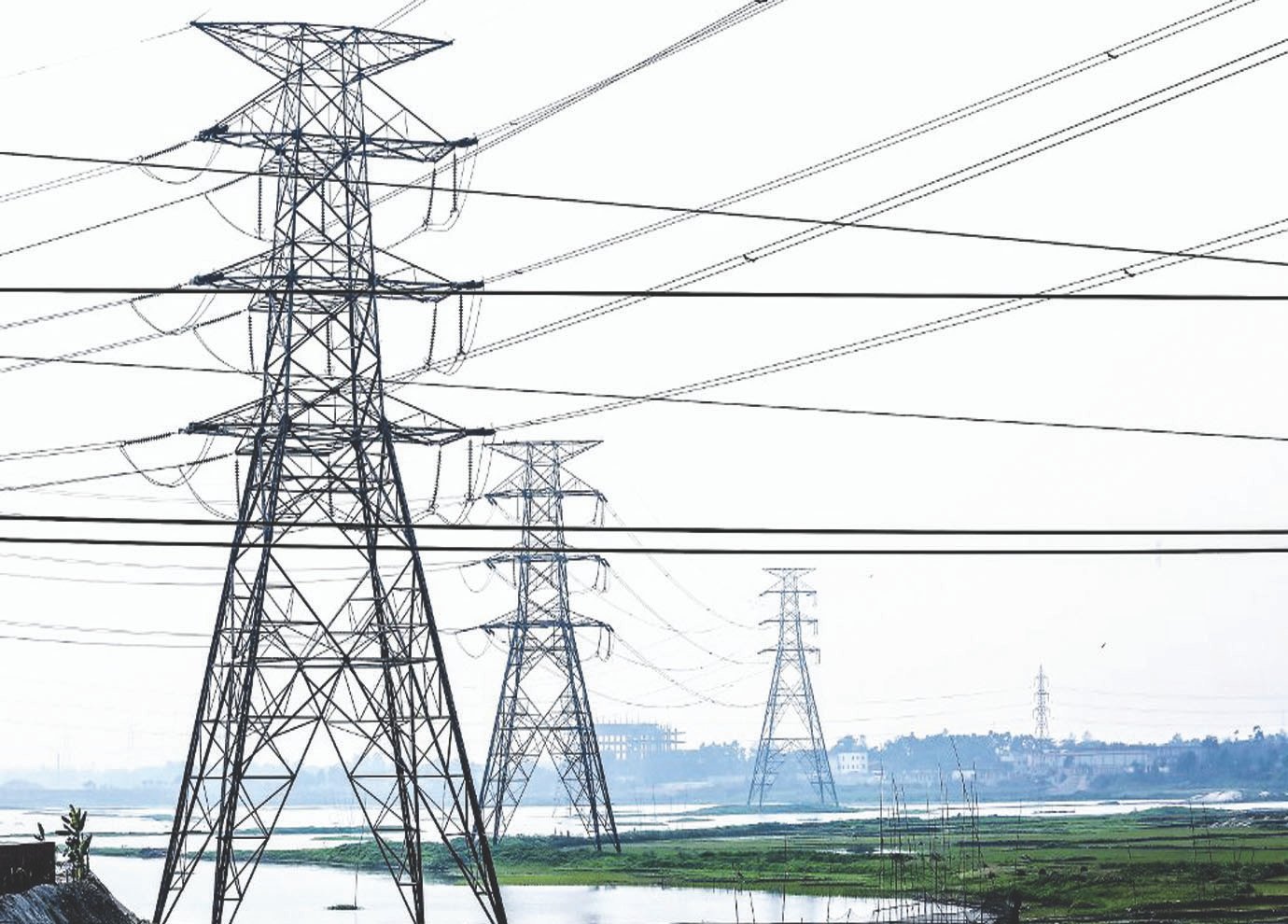 17th November 2020
Saleque Sufi
Bangladesh now has comfortable surplus installed power generation capacity. Yet uninterrupted, sustainable supply of quality power at affordable cost is far from being achieved. The power transmission system and distribution lack capacity, fuel supply is inadequate; system operation is not modern and reliable. Industries many of which requiring uninterrupted quality power supply on sustainable basis have to continue remaining on own captive power generation. Government is implementing various projects in the power transmission and distribution segments for upgrading and modernizing the power value chain alongside increasing generation for achieving 40,000 MW generation capacities by 2030 and 60,000 MW by 2041. There are concerns that many captive power generation plants are using gas inefficiently, which if used in efficient modern power plants could let Power Sector utilizing their full capacity. On the other hand industry leaders argue that many industries now have facilities for cogeneration and regeneration. According to them grid power is still far from being reliable. Finally higher cost of grid power comparable to the cost of captive power is a major deterrent. All these make Captive Power a double-edged sword for Bangladesh Power Industry. In a digital conference entitled "Potentials and Possibilities of Replacing Captive Generation with Quality Power Supply" experts, industry leaders and power sector officials had divided opinion. But all realised the necessity for uninterrupted quality power supply for all industries specially the process industries and export oriented industries. Till the grid power supply improves to that level there is no possibilities for replacing captive generation completely. However, industries must ensure that the natural gas supplied to them at premiere price is used more efficiently. Suggestions were there for restructuring power tariff reducing the difference between grid power and captive power.
Present Status of Power System of Bangladesh.
The Following table depicts the status of Power System:
| | |
| --- | --- |
| System Segments | Status as On 7 November 2020 |
| Installed Capacity (Grid Power) | 20,383 MW |
| Maximum Generation | 12,893 MW |
| Access to Grid Power | 98% |
| Per Capita Generation | 512Kwh |
| Distribution Loss | 8.73% |
Captive Power Status as On 7 November 2020
| | |
| --- | --- |
| No Of Plants | 802 |
| Installed Capacity | 3147 MW |
| Gas based | 2530 MW |
| Diesel & HFO | 617 MW |
| Gas Used | 440 MMCFD |
Ref: Presentation Of DG Power Cell, Bangladesh on 7 November 9, 2020
It appears from above that despite of huge surplus capacity of grid power, industries rely on own captive generation. These plants mostly use natural gas while a substantial capacity of gas based grid connected power plant remains idle for gas shortage. Absence of interrupted and sustainable supply of quality grid power is attributed as the reason for industries relying on captive generation. Another reason is relative cheaper price of captive power. Consequently Power Development Board (BPDB), the single buyer of electricity has to suffer for paying huge capacity charge to plants remaining idle. There are genuine arguments of the consumers as well. Many of the industries (process industries and others) need uninterrupted supply of quality power. Many such industries have developed cogeneration and tri generation. The general allegation of inefficient use of gas cannot be attributed to them. In the above situation it cannot be advisable that captive power generation can be done away with till grid power becomes reliable for ensuring uninterrupted quality supply on sustainable basis. Moreover, the price must also be competitive. However, inefficient captive power generation wasting gas may be shut down or replaced with efficient plants. BPDB, Petrobangla, BERC and CAB may jointly carry out a survey of such captive plants. We must appreciate that industries requiring 24/7 supply of quality power can not be asked to transfer to grid power supply now risking infrequent interruptions. They will not only suffer from production loss but also will loose competitiveness in the export market for cost of production going higher. Some industries would suffer from product loss and some will risk damage to equipment.
Power transmission and distribution companies must expedite the implementation of various projects of power transmission and distribution networks must also be expedited.
Status of Power Transmission and Distribution Up gradation:
Transmission System:
| | |
| --- | --- |
| Infrastructure | Achievement |
| 400 KV transmission Line | 861 CKT KM |
| 230 KV Transmission Line | 3754 CKT KM |
| 132 KV Transmission Line | 7764 CKT KM |
| Sub stations Capacity | 47,304 MVA |
Status Of Distribution System
| | |
| --- | --- |
| Consumer | 38.8 Million |
| Substation Capacity | 36000MVA |
| Line KM | 5.88 KM |
Future Expansion Plan For Transmission and Distribution Segments.
| | | |
| --- | --- | --- |
| | 2030 | 2041 |
| Transmission Line | 28,320 CKT KM | 36,870 CKT KM |
| Capacity | 179 MVA | 274 MVA |
| Distribution Line | 660 KM | 783 KM |
| Capacity | 80 MVA | 133 MVA |
Ref : Presentation Of DG Power Cell ,7 November ,2020
Present Status Of Projects:
37 Numbers of 132/33 Substations are under construction. 26 of these will come into operation by December 2020. 11 will be completed by 2020.
The following works are ongoing in the distribution networks
Setting up substations near load centers, augmentations od substations, construction of new distribution lines, smart prepaid meters and capacity banks, Implementation of GIS, Automation Of Distribution System, burying distribution system underground, SCADA System.
Apart from above Government has taken the following Initiatives for ensuring uninterrupted quality power supply to all consumers specially the users in 65 industrial hubs (IH) and 100 special economic zones (SEZ)
Construction of Substations near IH and SEZ. Dual Source with Remote Monitoring Unit (RMU) and Auto Switch, Automation, SCADA, GIS, Construction of Express Feeder,
Observations and Recommendations.
Captive Power generation was a requirement in a situation when huge deficit in power sector almost collapsed operation of industries. But situation has considerably improved now. The frequency of interruptions is now few and far between. Huge surplus of generation capacity needs effective utilization. However. It appears from above that power supply chain is not yet ready for ensuring uninterrupted quality power to industrial consumers. Industries specially export oriented industries and process industries have no options but to continue relying on captive power generation till grid power supply improves to the expected level. However, gas supply to industries using inefficiently for power generation may be ceased and that gas can be supplied to efficient grid power plants. The planned actions of power sector if implemented on time should create situation for reliable supply of quality power by 2025. However, there should be better coordination among all stakeholders and sharing of information in transparent manners. All must appreciate that primary fuel supply is going to remain as huge challenge as most of that will be imported from volatile global market. This requires efficiency at all level. BERC should work out a rational pricing structure of power and fuel serving interest of all stakeholders creating win-win situation for all.
---