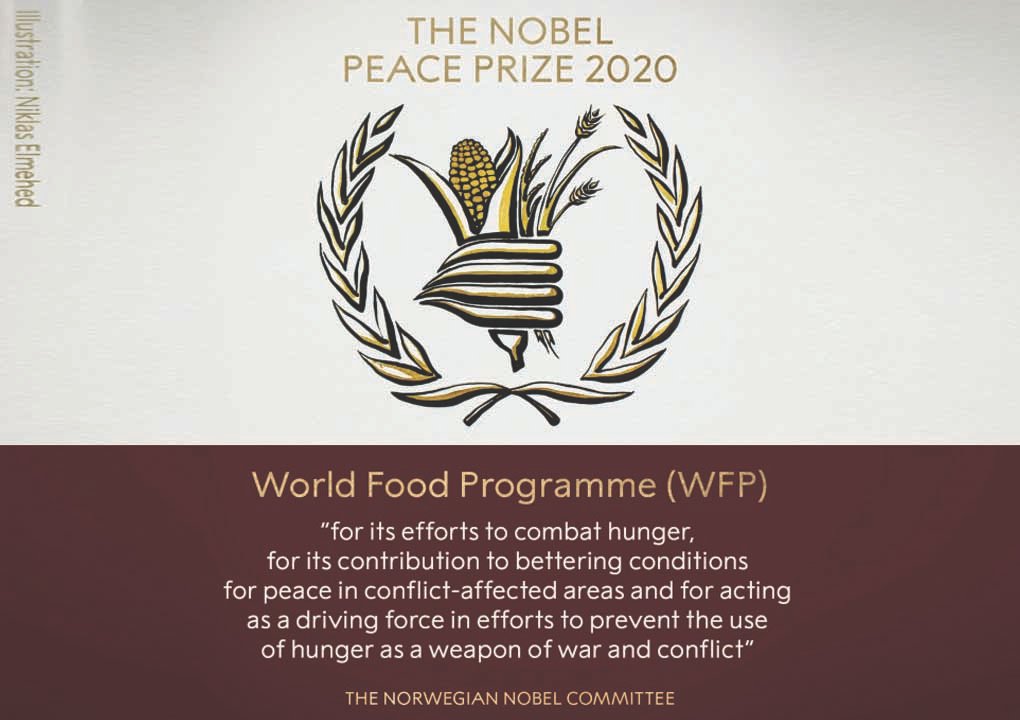 The 2020 Nobel Peace Prize has been awarded to the World Food Program (WFP) for its efforts to combat hunger and to improve conditions for peace in conflict areas.
The chairwoman of the Norwegian Nobel committee, Berit Reiss-Andersen, revealed the 2020 laureate at the Nobel Institute in Oslo.
The usual throng of reporters in attendance was drastically reduced coronavirus restrictions in the program.
This year, 318 nominees were known to be under consideration, 211 individuals and 107 organizations.
Other figures who were considered in the running for this year's prize included the 17-year-old Swedish climate activist Greta Thunberg, the Russian dissident and opposition leader Alexei Navalny, recovering from a nerve agent attack he blames on the Russian president, Vladimir Putin, and the World Health Organization for its role in addressing the coronavirus pandemic.
One hundred Nobel peace prizes have been awarded since 1901, to individuals and 24 organizations.
---