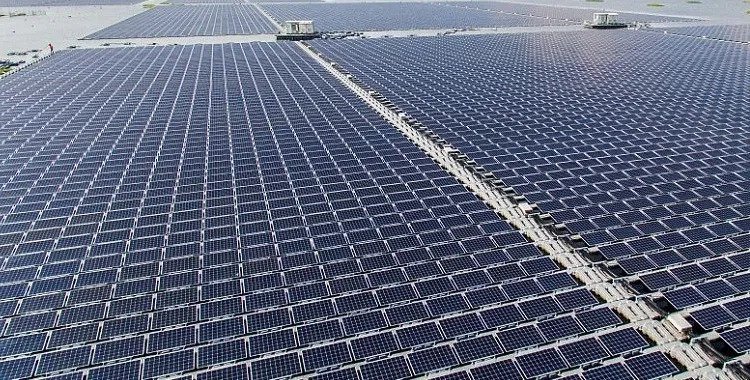 Huanghe Hydropower Development connected its photovoltaic park of 2.2 GW to the grid. The second-biggest solar power plant in the world is located in Qinghai, China, and includes an energy storage system of 202.9 MW supplied by domestic company Sungrow. It is part of a giant renewables project, which is planned to reach 16 GW.
Huanghe Hydropower Development built a 2.2 GW solar power park in the northwest of China. On the global level, it only trails India's Bhadla solar park, which has a slightly larger capacity. The new facility was installed in Qinghai with inverter solutions provider Sungrow's 202.9 MW storage system that has the capacity of one hour, translating to 202.9 MWh.
The project includes an 800 kV power line of almost 1,600 kilometers for the transmission of the electricity to the east. The largest solar power plant in China, which reportedly cost USD 2.2 billion, is part of a planned 16 GW renewable power complex.
The renewable energy complex is planned to include 10 GW in photovoltaics and 1 GW in concentrated solar power
---