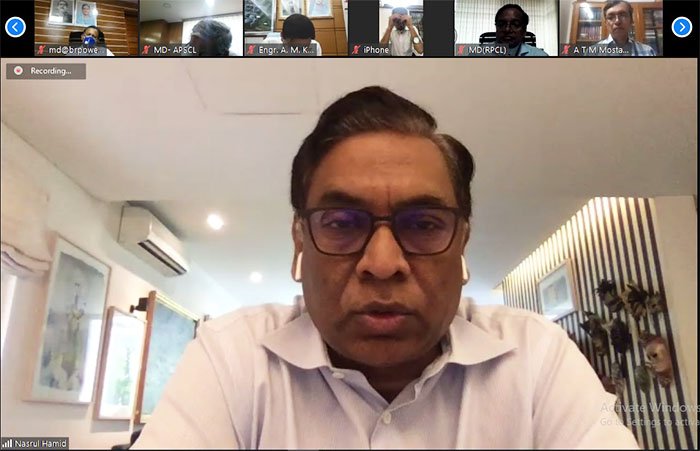 State Minister for Power, Energy and Mineral Resources Nasrul Hamid recently stressed the need for expediting oil and gas exploration activities.
"We want to see new gas field discovered within a span of six months to one year," he said while talking to the top officials of state-run Petrobangla and its subsidiary Bangladesh Petroleum Exploration and Production Company Ltd or Bapex during a virtual meeting to review their progress of works.
He also urged them to come up with proper planning to carry forward the hydrocarbon exploration job.
The country should go for unconventional way of drilling utilizing the latest drilling technology to explore new gas from old and dried up gas fields, he said.
Mr Hamid instructed Bapex officials in particular to come up to enhance its capacity.
He assured Bapex officials of extending all-out support in approving necessary projects.
---