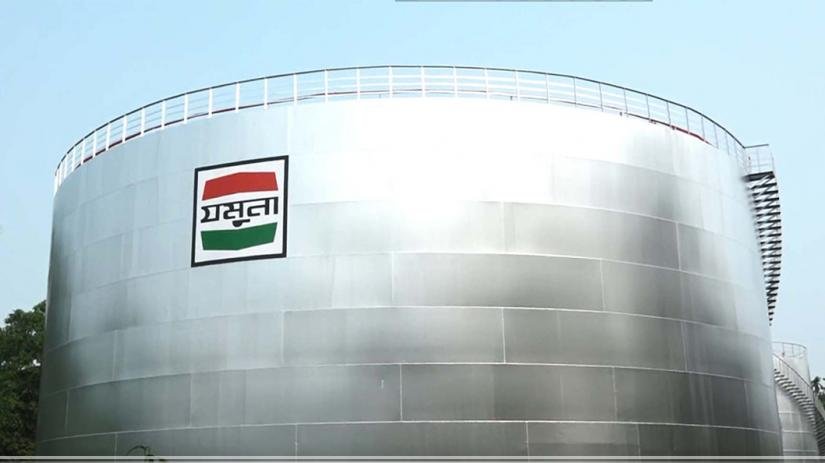 Bangladesh Petroleum Corporation (BPC) is facing trouble as it can't store imported fuel oil anymore. Its tanks are almost full as the demand for fuel in the country decreased by 60 percent due to the nationwide shutdown since March 26.
A BPC official said that with most factories and transportation being shut down for the past month, the demand for fuel oil had significantly dropped. As a result, BPC has been unable to sell off its stockpiles of oil.
To weather the crisis, the state-owned company is planning to store oil in its pipelines and rent private petroleum and power company tanks to store an additional amount of diesel.
BPC officials said that Bangladesh will not be able to take advantage of a historic slump in oil prices in the international market amid the global coronavirus pandemic due to the lack of storage capacity in the country.
BPC usually imports crude oil, namely Arab Light oil and Murban oil, from the Saudi Arabian Oil Company and the Abu Dhabi National Oil Company.
On April 23, the price of one barrel of Arab Light oil was $16.01 and that of Murban oil was $19.04. The price per barrel of crude oil of each has fallen 45 and 50 percent, respectively, in just one month.
As of April 22, BPC currently has reserves of around 9.41 lakh metric tonnes of fuel oil. Its storage capacity is 9.5 lakh metric tonnes.
Due to the limited storage capacity, around 1.2 lakh metric tonnes of diesel and 20,000 metric tonnes of crude oil are now stuck in five vessels at the outer anchorage of Chattogram port. Another import of 4.5 lakh tonnes of fuel oil is awaited next month.
---