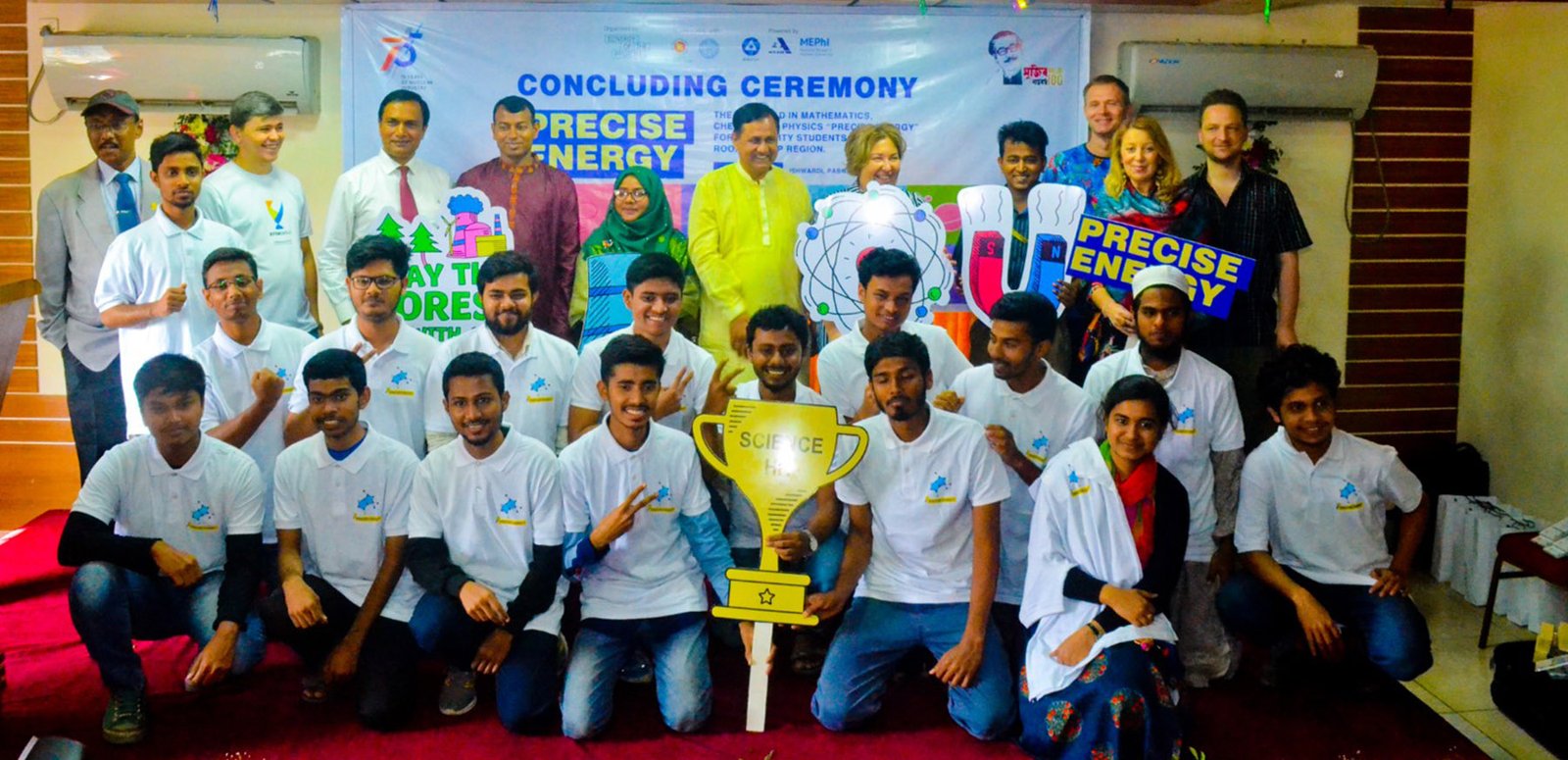 20th March 2020
EP Report
The weeklong science festival titled' Precise Energy' for the students of the universities in the under construction Rooppur Nuclear Power Plant has ended with the holding of concluding ceremony at Ishwardi on February 28, 2020.
Main objective of the Olympiad was to create greater interest of students in science education.
The Olympiad was organized by a Russian organization- Energy of the Future in association with Ministry of Science and Technology and Bangladesh Atomic Energy Commission.
The program was powered by Russia's state atomic energy corporation-ROSATOM, Its engineering division- Atomstroyexport (ASE) - general contractor of Rooppur NPP and MEPhI- national research nuclear university.
Over 1,600 students from Rajshahi University, Rajshahi University of Science and Technology, Pabna University of Science and Technology and Kushtia Islamic University registered for participation in the primary round of the Olympiad. Out of them 150 students were selected for participation in the final round, where they had to appear at a 3 hours long written examination either in Physics or Mathematics or Chemistry based on their preference.
---