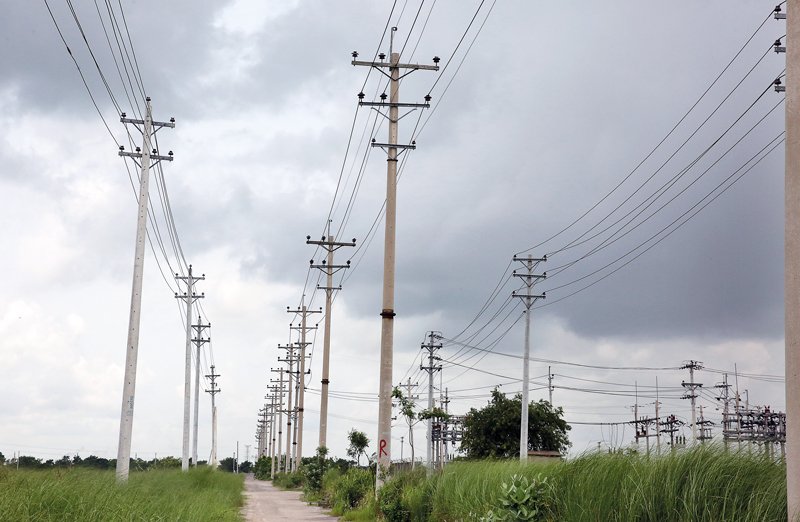 19th March 2020
Saleque Sufi
Bangladesh Energy Regulatory Commission (BERC) announced yet another increase of power tariff on February 27, 2020. This was an outcome of the public hearing conducted by BERC in December 2019 based on the proposals submitted by Bangladesh Power Development Board (BPDB) and its utilities. On a weighted average, the tariff is increased by 5.3 percent at retail level and 4 percent at wholesale level. The tariff increase comes into effect from March 1, 2020. With this increase, the retail price will become Tk 7.13 per kilowatt hour (kwh) from the present Tk 6.77. The wholesale price would become Tk 5.17 per kilowatt hour from Tk 4.77. The bulk price is applicable for the distribution utilities and the retail price is for the consumers. The last power tariff increase came into effect from December 1, 2017. Under the present circumstance, BERC or the government has no other options but to adjust the tariff. There exists huge spinning reserve. For unreliable grid power supply, industries still rely mostly on off-grid power generation. BPDB cannot terminate the contracts of most of the liquid fuel based contingency power plants for fuel supply (own gas) constraints. BPDB as per contracts has to account for significant amount of capacity charges to the plant owners though these, in many instances, remain idle. Increasing reliance on imported primary fuel adds cost. Huge investment in updating and modernizing power transmission grid and distribution networks adds cost for the utilities. But it has to be critically and objectively analyzed whether this power tariff increase would make significant impacts on other utilities and business in general.
As usual the tariff increase will have domino effect on many aspects of cost of living. Fixed income citizens would not only face higher electricity cost but also their house rent may increase and price of most essential goods, industrial products in the market would also increase whatever marginal the power increase may be. Price of water has already been increased. When the Sustainable Development Goal (SDG7) is to ensure supply of quality power to all at affordable cost, it needs to be seen whether the government is moving towards achieving SDG7. Quality of supplied power is not ensured yet on uninterruptible basis. The government cannot ensure sustainable supply of primary fuel. Power generation cost has increased as huge capacity charge is being paid to owners of the generators remaining idle. Grid power demand did not increase as industries are mostly relying on own off-grid captive generation. In such chaotic power sector scenario, BERC's fixation of power tariff hike would obviously be bitterly criticized. But given the present scenario, the government has no option but to increase power tariff as it cannot continue accounting for huge subsidy for indefinite period. Endeavoring for more fuel-efficient power generation, adopting affordable fuel mix, effective demand side management through use of energy-efficient star-rated appliances can economize power use and can keep cost of power within affordable limit.
BERC's Fixation of Tariff
BERC has announced slabs at which power tariff would be applicable. Bill has to be paid Tk 5.72 per unit for using 76-200 units per month, Tk 6.00 per unit for using 201-300 units, Tk 6.34 per unit for using 301-400 units, Tk 9.94 per unit for 401-600 units and Tk 11.46 per unit for using over 600 units. This means consumers using more power will have to pay higher rates.
However, for irrigation pumps the farmers will pay Tk 4.16 per unit and small industries would pay Tk 8.53 per unit at flat rate. However, industries at off peak hours would pay at Tk 7.68 per unit but at peak hours the rate payable would be Tk 10.24.
The consumers will have to pay Tk 12 per unit of electricity during the construction period of any building. Educational, religious institutions and hospitals would pay Tk 6.02 per unit. This rate would be applicable for the connections using single phase 230-400 volts. However, the residential consumers using 11 kV lines would pay Tk 8.40 per unit as flat rate, Tk 7.56 per unit for off-peak hour and Tk 10.50 for peak-hour use. The same category commercial and office consumers would pay Tk 9.12 per unit as flat rate, Tk 8.21 for off-peak hour, and Tk 11.40 for peak-hour use. The industrial 11 kV MT lines consumers would pay Tk 8.55 per unit as flat rate, Tk 7.70 per unit for off-peak hour and Tk 10.69 for peak hours.
Obviously, the power tariff increase would be widely discussed, debated, contested and protested at different levels of social fabric, social media, electronic media, print media by civil society and political activists.
For discussing and analysing the rationale and logic of power tariff increase or adjustment whatever we term it, a basic understanding of power value chain and power tariff structure would be useful. Power value chain has four segments –generation, transmission, distribution and retail services. In Bangladesh, various public companies (BPDB and others) and private companies under contracts with the BPDB generate power. BPDB is the single buyer. Bangladesh Power Grid Company Limited as government utility is the single company discharging the responsibility of evacuating power from different generators and delivering to power distribution companies. BPDB and some government-owned distribution companies like DPDC, DESCO, NESCO, WZPDCL, REB and others distribute power and also carry out retailing. Apart from these many industries have their own off-grid captive power generation facilities. As claimed by BPDB, the present installed power generation capacity of grid-connected power is 19,570 MW of which 1,160 MW is imported from India. In addition, the known capacity of off-grid captive generation is 2,800 MW. The highest generation so far has been recorded as 12,893 MW on May 29, 2019. Natural gas (own and LNG), coal (own and imported), liquid fuel (furnace oil, diesel), hydro and renewable energy are in the fuel mix of power generation in Bangladesh. In near future, nuclear power would also be added.
Cost of power generation depends on cost of primary fuel used, technology used in generation, efficiency, operational cost control. To deliver the generated power to consumers transmission cost, distribution and supply margin are added. Power tariff is determined adding all these and also adding profit margin of utilities.
Many of the Bangladesh power plants are still using age-old fuel-inefficient technologies. Gas supply constraint requires using expensive imported liquid fuel. Huge spinning reserve leaves a large capacity remaining idle and consequently capacity charge requires to be paid. All these add up to cost of generation. Higher cost of generation constitutes higher tariff eventually, even after paying huge subsidy.
Tariff Structure
Tariff structure is a set of rules and procedures that determines how to charge different categories of consumers. Typical tariff structures include:
a. Flat-rate tariff is plain and simple a single tariff applicable to all based on actual power used.
b. Volumetric tariffis based on actual metered consumption (with different variables, constant volumetric tariff, increasing block tariff, and peak-load pricing).
c. Multi-part tariffsinclude two part tariffs, where users pay by both a monthly fee for access and usage fee for consumption and optional tariffs where consumers are offered a menu of pricing plans.
Tariff structure depends on few factors like characteristic of the network, and objectives pursued through policy. The charges differ between customer classes (residential, commercial and industrial). The tariff structure is either regulated or defined by the operators themselves with minimum regulatory oversight depending on degrees of competition in the sector and whether the government and the operator have similar objectives.
An effective tariff structure requires taking into account financial viability (ensuring that the maximum revenue is recovered), cost-effectiveness (charging the consumers in a way that reflect the costs plus a reasonable return on investment), efficiency (setting prices at marginal costs) and social acceptability (ensuring that charges are reasonable so that all customers receive at least basic services and that subsidies are efficiently targeted).
We hope BERC has carefully scrutinized all the pros and cons on the basis of basic fundamentals. Our question here is what led the policymakers going for such huge spinning reserve without considering how the huge capacity charge requires to be paid to generators remaining idle would impact on cost of generation? Why power to all program has been hurried? Would making grid supply reliable enough for getting rid of significant off-grid captive generation? Why all out initiatives were not taken for exploiting local coal resource and expediting onshore and offshore exploration of petroleum? Why government became so keen to adopt fuel import option knowing fully well that setting up of import infrastructure in shallow Bangladesh coast line is prohibitively expensive and time consuming? Bangladesh is now in catch 20. They cannot avoid phased increase of power tariff and fuel price.
Designing Efficient Power Tariff
There are few critical steps involved in designing efficient power tariff. These are:
Gathering information about operators activity and demand forecast;
Evaluating the effectiveness of the current tariff structure and the need for reform;
Announcing the reform; and
Implementing the proposed reform.
One of the matter of significant importance is correctly assessing whether the operator predicted excessive level of investments and estimated the correct cost of service, covering justified costs and accounting for inefficiencies. Other important aspect is evaluating the economic efficiency meaning that the volumetric change should be set in alignment with the short-run marginal costs of bringing an additional unit of service.
We are not very sure whether BERC did all these while determining the power tariff.
Conclusion
We appreciate the governments all round initiatives and drives for achieving sustainable supply of quality power to all at affordable costs. But while designing mega plans for power and energy sector, certain very important aspects were not examined in great details. There exists a serious lack of coordination between two important organs of MPEMR – power and energy division. This has led to a situation where achieving sustainable supply of primary fuel and achieving affordable fuel mix become a huge challenge. There has been lack of coordination among different segments of power value chain. Power grid is not yet reliable and efficient for evacuating a significant volume of generated power and distribute efficiently to all consumers. Industry is not yet confident about sustainable supply of quality power. About 3,000 MW off-grid captive generation stays in the system for which effective grid power demand remains below 13,000 MW. This causes significant capacity remaining idle requiring payment of huge capacity charge. All these compel utilities going for pledging for power tariff adjustment and BERC tariff adjustment determination. People cannot be burdened for flawed planning and poor overall sector management, which is unfortunately the case here.
Saleque Sufi
Contributing Editor, EP
---