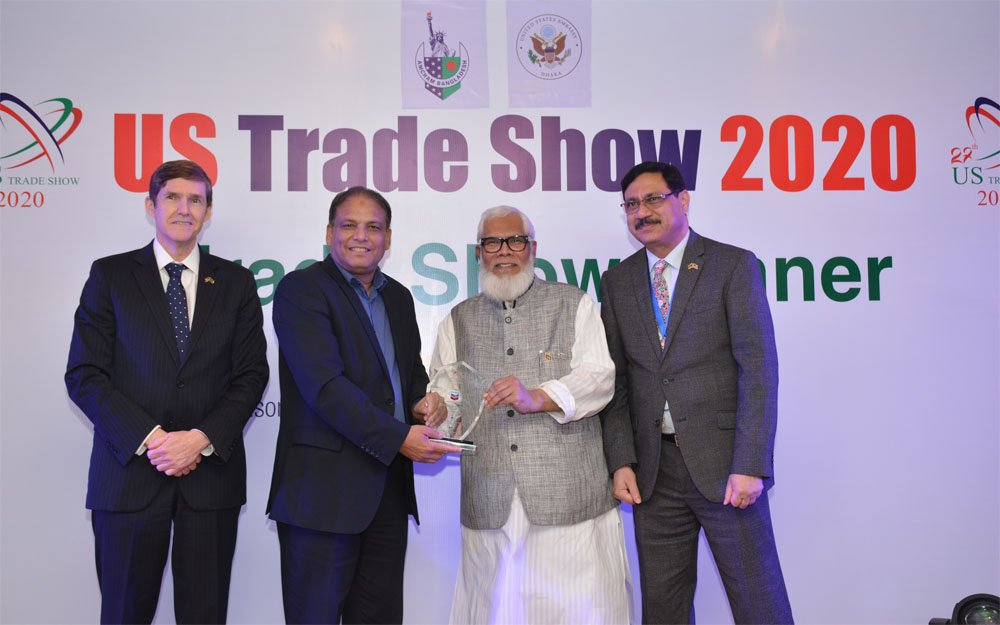 20th March 2020
EP Report
Chevron participated in the 27th US Trade Show held over three days at a hotel in Dhaka on February 27–29, jointly organized and sponsored by the American Chamber of Commerce (AmCham), Bangladesh and the United States Embassy Dhaka.
This year, Chevron Bangladesh was one of 48 American companies that showcased their products and services in 80 stalls.
Chevron Bangladesh was proud to sponsor the event banner at the inauguration ceremony, at which Nurul Majid Mahmud Humayun, Industries Minister; JoAnne Wagner, Deputy Chief of Mission of the US Embassy; Md Sirazul Islam, Executive Chairman of Bangladesh Investment Development Authority (BIDA); Syed Ershad Ahmed and Syed Mohammad Kamal, President and Vice-President of AmCham respectively were speakers.
Neil Menzies, Chevron Bangladesh President and Ismail Chowdhury, and Corporate Affairs Director were also in attendance at the opening ceremony, along with key stakeholders from private and public sectors.
Chevron Bangladesh was recognized for "Excellence in Stall Design" at the trade Show.
---