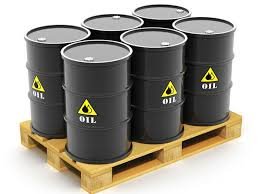 10th September 2019
EP Report
The government will import 14.35 lakh tonnes of petroleum product worth $819.30 million during July to December this year under a government-to-government arrangement.
The cabinet committee on purchase approved a proposal of Bangladesh Petroleum Corporation (BPC) in this regard at a meeting with Agriculture Minister Muhammad Abdur Razzaque in the chair recently.
According to the BPC proposal, the petroleum will be imported from Malaysia, Thailand, Indonesia, the United Arab Emirates, Kuwait and China.
The premium, which is the cost of shipping and includes freight charges and insurance, for importing diesel will be $2.95 per barrel, Jet fuel-1 $3.95, petrol $4.90 and furnace oil $28.25 per tonne.
---