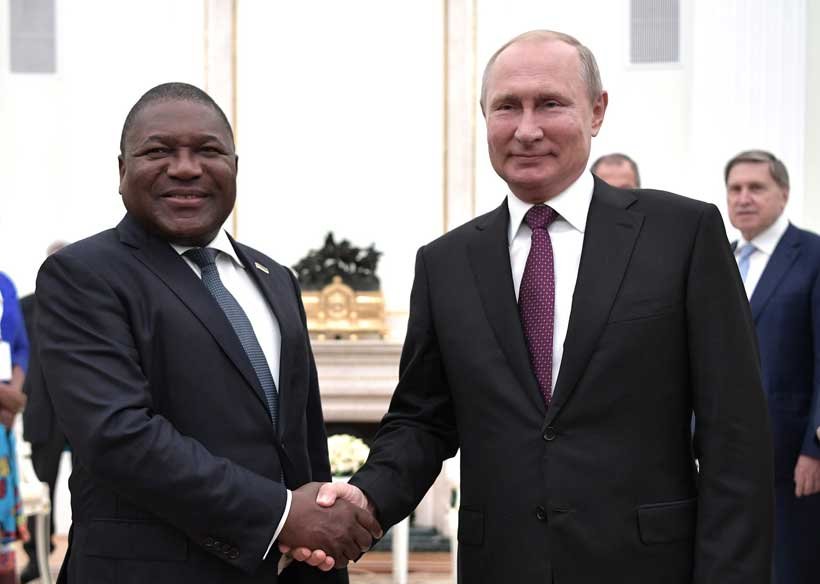 10th September 2019
EP Desk
Mozambique's President Filipe Nyusi signed energy and security agreements with Russian's Vladimir Putin recently in the first visit by a leader from the southern African state in two decades.
Nyusi's visit came weeks his government signed a peace deal with former rebel movement Renamo and just two months before elections where the Mozambique leader will seek a second term.
Russia has been looking to expand its influence in Africa and oil and gas producer Mozambique already signed a debt swap agreement with Moscow in 2017.
"On the commercial and economic side our relations are still modest," Putin said after signing the accords. "But we have good prospects."
---