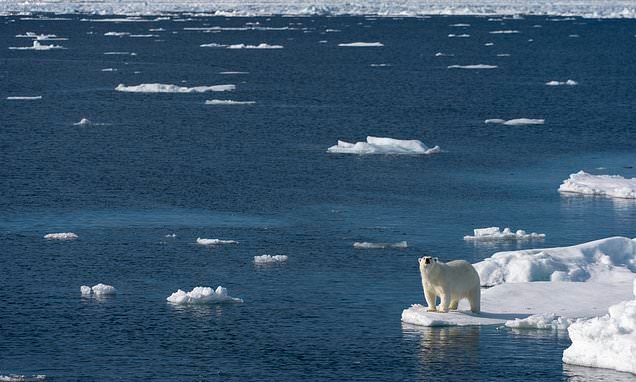 10th September 2019
EP Desk
A new study has warned that the Arctic sea ice could disappear completely through September if average global temperature increases by as little as 2 degrees.
The recent study conducted by the University of Cincinnati was published in Nature Communications.
"Most likely, September Arctic sea ice will effectively disappear at between approximately 2 and 2.5 (degrees) of global warming," said the abstract of the study.
"Yet, limiting the warming to 1.5 (degrees) under the Paris agreement may not be sufficient to prevent the ice-free Arctic," the study said.
Won Chang, a study co-author and UC assistant professor of mathematics, was quoted as saying by Daily Mail, ''The target is the sensitivity of sea ice to temperature".
Historically, September is the month that sees the Arctic Ocean's least ice cover during the year after the short polar summer.
"They use September as a measure because that's the transition period between summer and winter in the Arctic," Chang said. "Ice recedes from June to September and then in September, it begins to grow again in a seasonal cycle. And we're saying we could have no ice in September," he added.
---