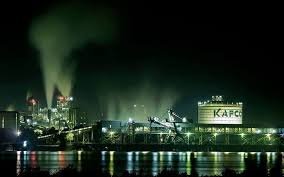 10th September 2019
EP Report
The country's bulk consumers of gas may have negotiable tariff structure for the fuel under a proposed government gas allocation policy.
The government may enter into a special sales agreement with bulk consumers in future, a senior official of the energy and mineral resources division said.
The official, however, did not elaborate on the type of consumers to be brought under such an arrangement.
Currently, the government has separate gas sales agreements with some fertilizer and cement factories including the Karnaphuli Fertilizer Company Ltd and Lafarge Holcim Bangladesh Ltd.
Under the agreement, which is separate from the energy regulator's fixed tariff structure, the gas-guzzling enterprises are able to purchase natural gas at a negotiated price viewed as win-win for both parties.
These bulk consumers entered into such agreements with state-owned gas marketing and distribution companies before the establishment of the Bangladesh Energy Regulatory Commission (BERC), the energy regulator.
After the establishment of the Commission, no such deals were signed and all the consumers have to consume gas at the commission-fixed rates, said a senior Petrobangla official.
The government is drafting the policy to allocate natural gas on a priority basis to consumers considering their contribution to the overall economy.
The industrial sector is expected to get topmost priority, followed by fertilizer factories and power plants.
Gas connections to industries having efficient equipment and located inside special economic zones will have the priority under the draft "Natural Gas Allocation Policy 2019."
---