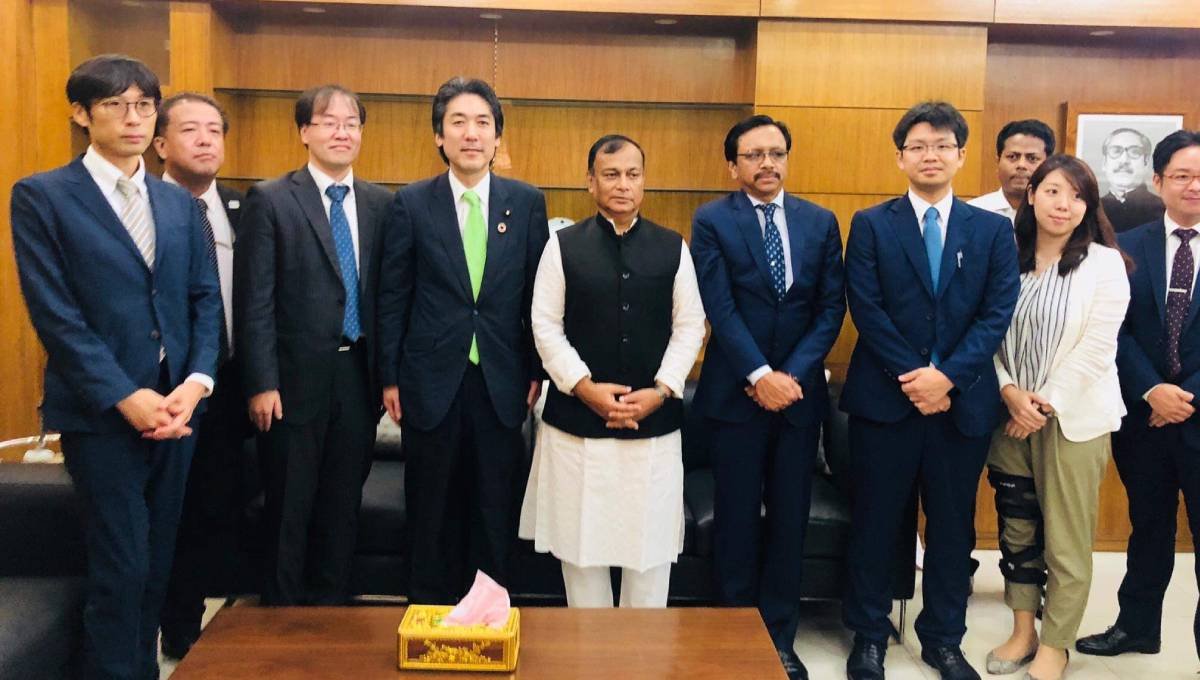 Japan and Bangladesh will work together to ensure an efficient water management system for facing climate change impact.
Japanese Minister of State for Environment Minoru Kiuchi called on the State Minister for Water Resources Zaheed Farooque at his office recently.
In the meeting both the ministers discussed to exchange expertise regarding establishment of 'The Bengal Delta International Hydraulic Training and Research Institute,' a state-of-art institute.
They also discussed materialization of 'Bangladesh Delta Plan 2100'.
During their discussion, Zaheed Farooque informed the Japanese counterpart about the various initiatives taken by the Ministry of Water Resources under the dynamic leadership of Prime Minister Sheikh Hasina.
Bangladesh is working relentlessly to address the issues of global warming and its subsequent impacts, he also said.
"Bangladesh is a riverine country and it is crisscrossed by many rivers and its tributaries. So the effect of climate change impact would be huge. We are already experiencing the hazard of climate change impact," he said.
---