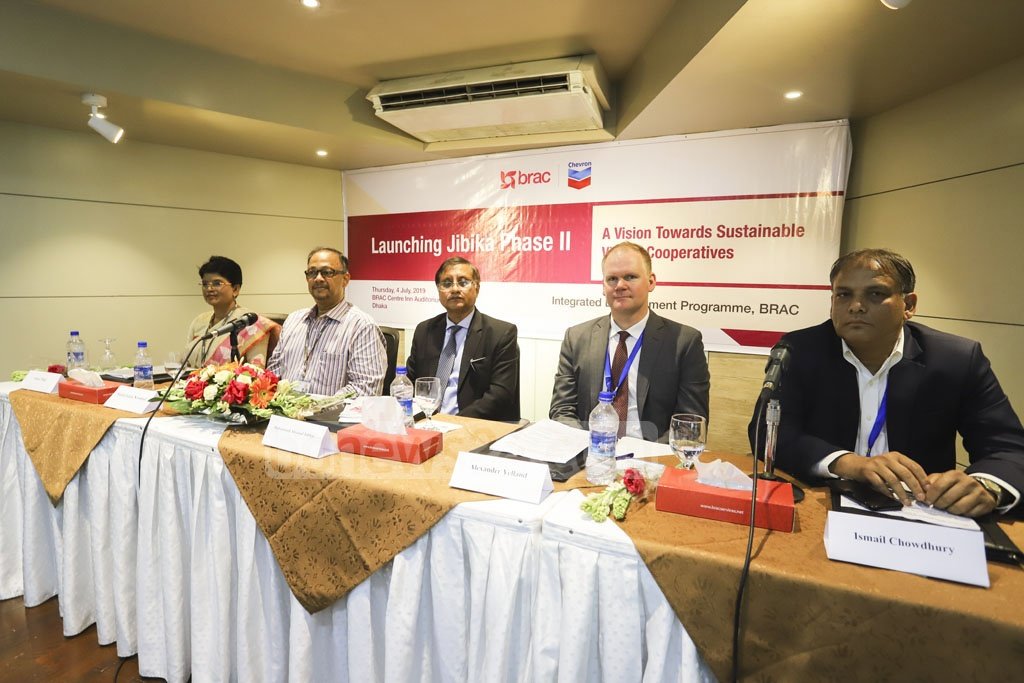 After successfully completion of the first phase of Jibika project, Chevron Bangladesh in collaboration with BRAC (when) has launched the second phase to achieve sustainability of Jibika Village Development Organizations (VDOs) by enhancing their organizational capacity.
The phase II is expected to further strengthen the governance and management of the Jibika cooperatives and help them achieve long term sustainability by 2022.
The project, commenced in October 2015, is funded by Chevron under its Bangladesh Partnership Initiative (BPI) and implemented by BRAC under its Integrated Development Program.
Additional Secretary of Energy and Mineral Resources Division Muhammed Ahsanul Jabbar spoke as chief guest at the launching ceremony while Executive Director (acting) of BRAC Asif Saleh chaired the program.
Among others, General Manager (Corporate Affairs) of Chevron Asia South Alexander Yell and Director (Corporate Affairs) of Chevron Bangladesh Ismail Chowdhury were present there.
---