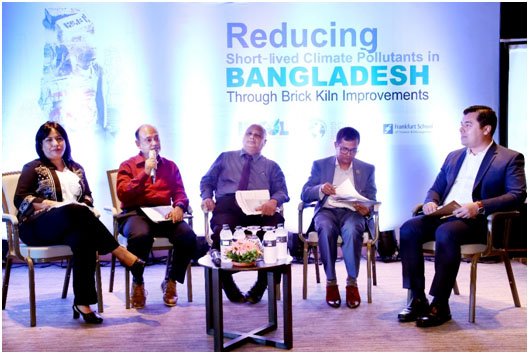 3rd August 2019
EP Report
A workshop titled "Reducing Short-lived Climate Pollutants in Bangladesh through Brick Kiln Improvements" was held in Dhaka on July 23, 2019.
The workshop was jointly organized by Infrastructure Development Company Limited (IDCOL) and Climate & Clean Air Coalition (CCAC) of United Nations Environment Program.
This workshop drew conclusion to a two-year long collaboration between IDCOL and CCAC and Frankfurt School of Finance & Management (FSFM).
The workshop hosted local and international speakers, industry experts and representatives from private and public sector and consisted of presentations and a panel discussion aimed towards building awareness among the participants and stakeholders on cutting edge ideas, insights and international best practices on brick sector improvements and its impact on the climate.
IDCOL is a pioneer in private sector financing and has a development mandate to stimulate the financing of energy efficient tunnel kiln based auto brick manufacturing projects. Till date IDCOL has invested a total of BDT 224 crore to set up 9 such environment friendly projects.
Dr. AKM Rafique Ahammed, Director General of Department of Environment, was present as the chief guest of the event. Mr. Mahmood Malik, Executive Director& CEO of IDCOL, and other senior officials of IDCOL were also present at the workshop.
---