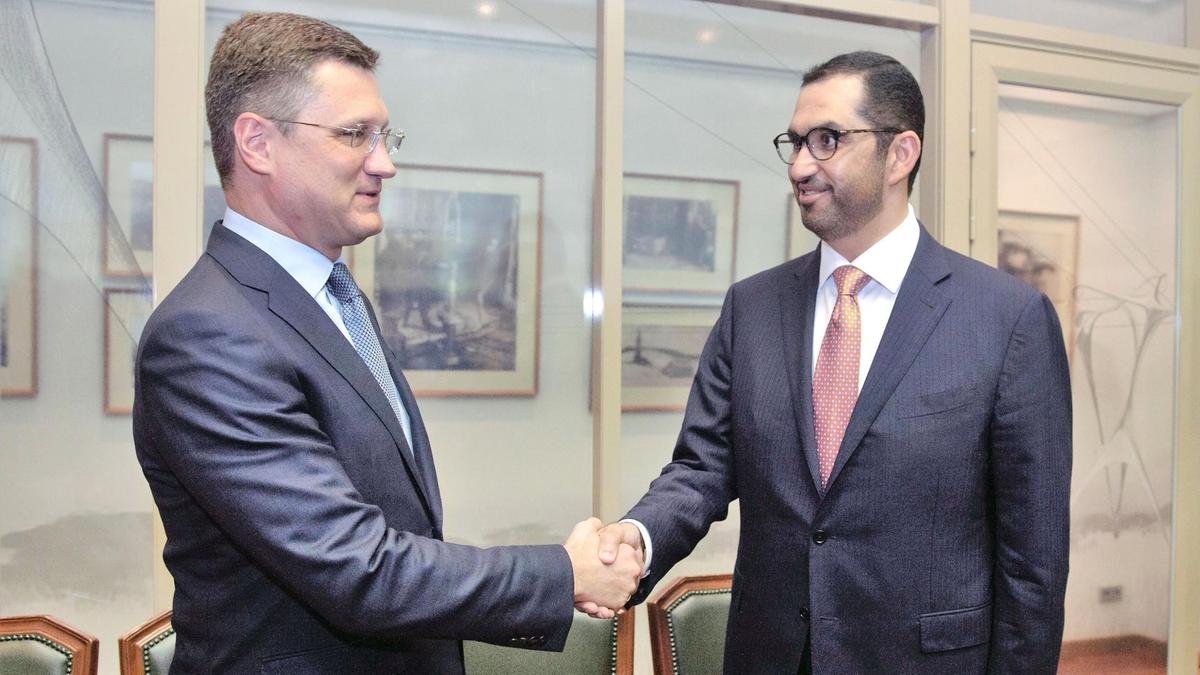 The group chief executive of the UAE's state-owned Abu Dhabi National Oil Company met Russian energy minister Alexander Novak, as the two countries look to deepen existing Opec+ co-operation and explore investment opportunities.
"Adnoc is open to exploring partnership and co-investment opportunities with Russian energy companies across the full value chain where they make economic sense and drive significant returns for both sides," Dr Sultan Al Jaber, who is also a UAE minister of state said in a statement following the visit.
"As we respond to the evolving energy landscape, driven by growing demand particularly in Asia, Adnoc is forging ties with new partners from around the world, who share our creative vision and are prepared to put skin in the game through capital, technology and market access," he added.
---