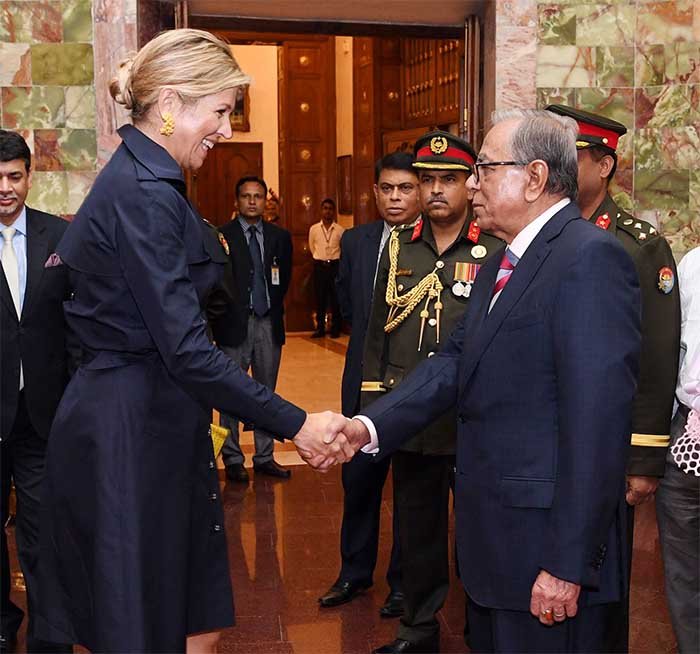 3rd August 2019
EP Report
President M Abdul Hamid recently sought the cooperation of Netherlands to implement 'Bangladesh Delta Plan (BDP)-2100′as Dutch Queen Maxima Zorreguieta Cerruti paid a courtesy call on him at the Bangabhaban in the capital.
During the meeting, the president said Bangladesh wants to utilize the expertise of Netherlands to implement the BDP, especially the expertise of river training, president's press secretary Joynal Abedin said.
Welcoming Queen Maxima at the president palace, Abdul Hamid said the relations between Bangladesh and Netherlands are very excellent right now and hoped the tie strengthen in days to come.
---