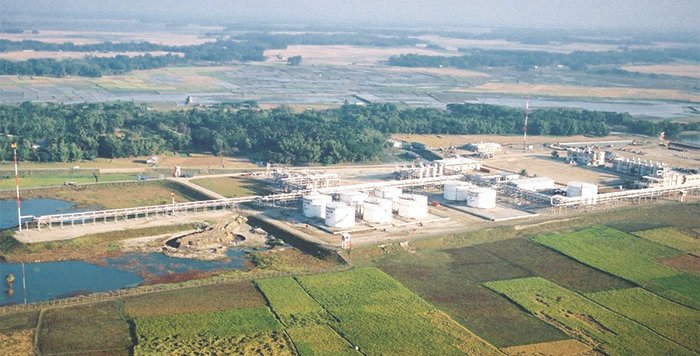 3rd August 2019
EP Report
The government has extended the PSC (production sharing contract) tenure for Jalalabad and Moulavi Bazar gas fields of Chevron Bangladesh by five years aiming to boost energy exploration by the US energy colossus.
The contract has a provision for extending the tenure by five more years.
But this extension did not yield any positive results as natural gas output from both the fields declined, a senior official of the state-run Petrobangla said.
Natural gas output from Chevron's remaining gas field - Bibiyana-also fell as well, he said.
Currently, three onshore fields operated by Chevron-Bibiyana, Jalalabad and Moulavi Bazar-produced around 1,360 million cubic feet per day (mmcfd), according to Petrobangla statistics as on July 13, 2019.
But these fields supplied around 1,506 mmcfd of natural gas three days ago, the data showed.
The accumulated natural gas output from all three onshore gas fields were 1,540 mmcfd on June 28, 2017, according to Petrobangla.
---