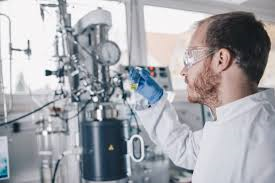 MAN Energy Solutions, Hydrogenious LOHC Technologies and Frames Group B.V. have signed a cooperation agreement in order to jointly design and build large scale hydrogen storage systems based on the Liquid Organic Hydrogen Carrier (LOHC) technology.
Developed by Hydrogenious the LOHC technology uses heat transfer oil as a carrier for hydrogen, thus allowing it to be stored under ambient conditions. The process also triples the amount of hydrogen that can be transported compared to standard pressurized containers. The LOHC technology offers a safe and efficient solution for storing and distributing hydrogen on a large scale
The new partners are ready to meet the needs for the future hydrogen market in respect to bulk hydrogen storage and transportation. As a first step, the companies have developed systems with hydrogen capacities of 5 and 12 tons per day. Such large hydrogen processing capacities will be crucial for the decarbonisation of Europe's energy needs.
---