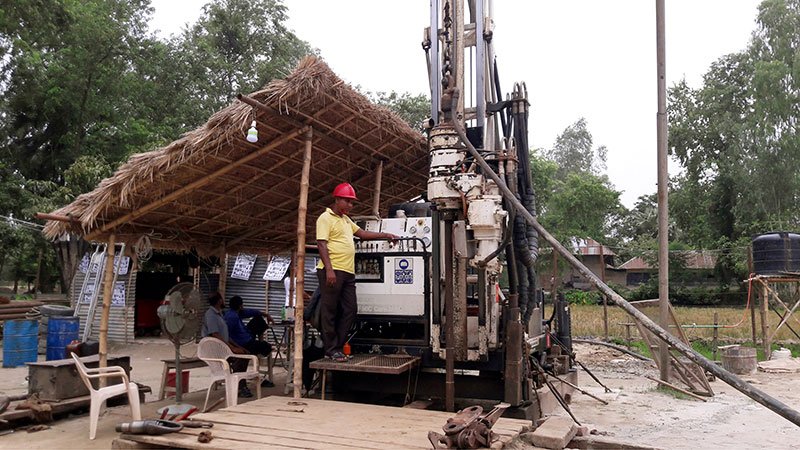 The Geological Survey of Bangladesh (GSB) recently announced that they discovered the country's first magnetic mine or iron ore at Dinajpur's Hakimpur upazila.
"A 400-foot thick iron layer has been discovered at a depth of 1,330 feet and the layer stretches over an area of 6-10 square kilometers," GSB's Deputy Director Mohammad Masum said while making the ground breaking announcement at a press conference in the north-western district.
He added, "The discovery of the iron mine is a first in Bangladesh."
Masum said the deposit was found at Isabpur village in Hakimpur and the ore contained higher iron contents compared to most other such mines across the globe.
He said the percentage of iron in the mine was 60, while in most other mines elsewhere in the world it is below 50.
The geologist said the Hakimpur mine also appeared to be a source of copper, nickel, chromium and limestone at a depth of 1,150 feet.
Geology literatures suggest the typical grade of iron at which a magnetite-bearing banded iron formation becomes economic is roughly 25 percent.
---