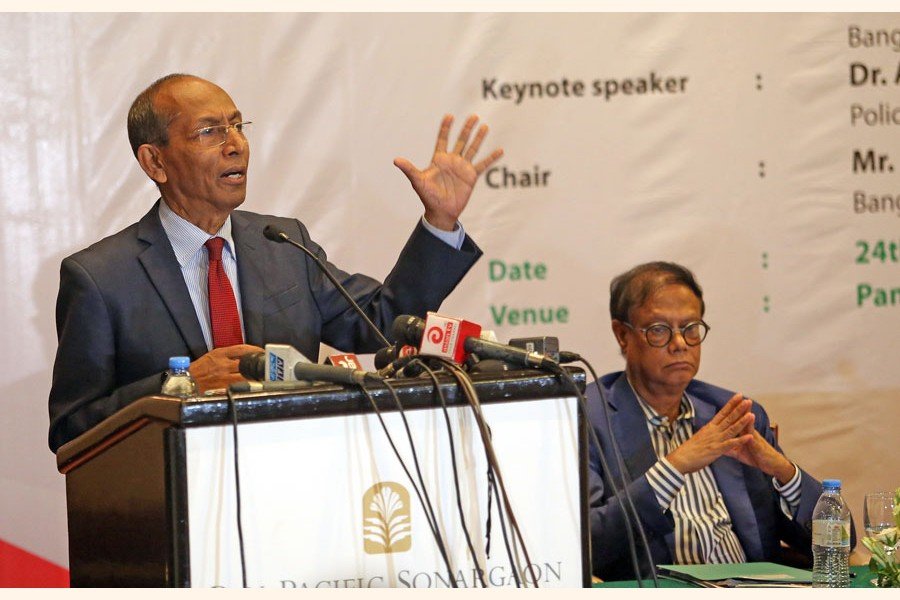 The power sector topped the tally of receiving foreign direct investment (FDI) in 2018 when Bangladesh received a record US$3.61 billion, according to a United Nations agency.
The Unctad's world investment report, released recently, said the net inflow of FDI to the power sector was $ 1.12 billion, followed by food (around $730 million), textiles & wearing ($ 404 million), banking (around 283 million) and telecommunications (nearly 220 million).
The state-run Bangladesh Investment Development Authority (BIDA) presented the FDI figures at a city hotel, where Prime Minister's private sector and investment advisor was the chief guest.
Sharing the key features of the investment report, BIDA executive chairman Kazi M. Aminul Islam said the global inflows shrank by 13 per cent to $ 1.3 trillion in 2018, but Bangladesh managed to achieve a phenomenal growth of around 68 per cent.
"It's because of various investment-friendly state initiatives that started paying off. We're the best this time in terms of FDI growth," he said.
He urged foreign investors to invest in the country as Bangladesh is a "fruitful investment destination."
According to the report, China led the tally of inward FDI with $ 1.30 billion, followed by the Netherlands ($692 million), the United Kingdom ($371 million), USA ($174 million) and Singapore ($171 million).
---