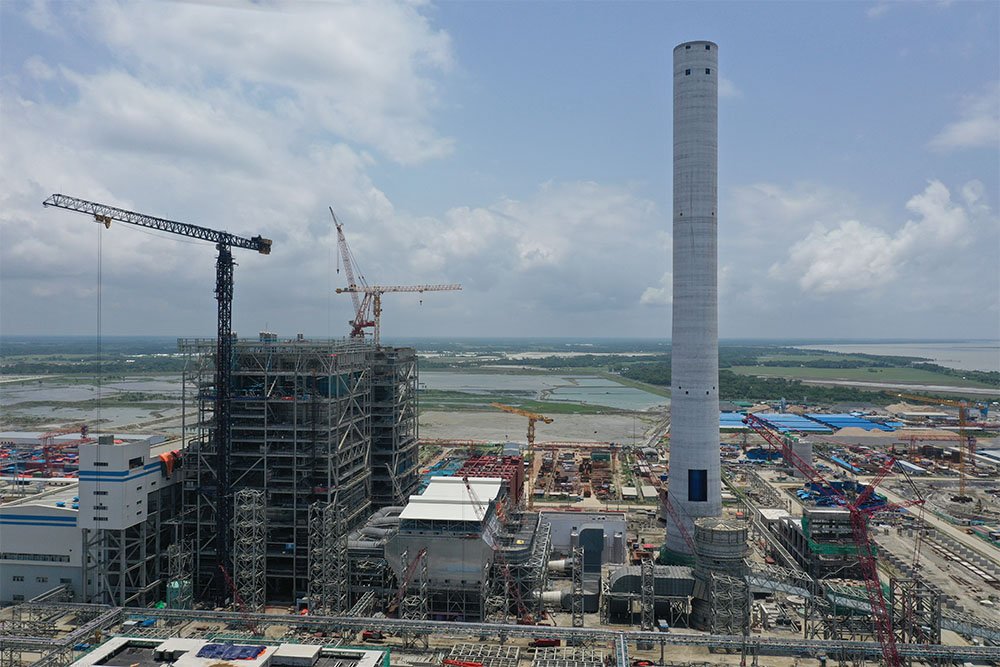 6th July 2019
Mohammad Shawkat Akbar
Bangladesh emerged on the world map as a sovereign state on March 26 in 1971 after fighting a nine-month war of liberation. Since the independence, the country has been planning and taking initiatives for its development. But the nation had to stand for too long in the line of Least Developed Countries (LDC) with inherited extreme poverty and hunger. The main barrier in the development of the country was the lack of national vision of future Bangladesh. The most important challenge is to choose the appropriate methodologies to implement the plans and figuring out ways to reach the benefits to its 165 million people.
A nation without vision is a nation gone astray. In recognition of the long-term development challenges, the government of Bangladesh adopted Bangladesh Vision 2021, the first road map for transforming socio-economic environment of the country from a low-income to a middle-income economy. The Vision 2021 and the associated perspective plan 2010-21 set targets for development and made a clear vision for the nation that includes possible growth in agriculture, infrastructure, strategic industries and services. Now, the government under the leadership of Prime Minister Sheikh Hasina and the people of Bangladesh have their eyes fixed on the horizon and the whole nation is working together to materialize the Vision 2021.
It was projected that Bangladesh will be requiring to maintain the economic growth of 7.4% annually in the 7th Five Year Plan (7FYP) for the period from 2016 to 2020 to initially reach the standard of medium income nations. In the year 2021, the GDP growth must be attained at about 9%. Realization of Vision 2021 with proper implementation of plans has made it possible for Bangladesh to make a remarkable progress in accelerating the economic growth and reducing poverty. The country crossed over the critical line from the low-income to the lower-middle income category in 2015. Despite the external and internal challenges, the economy of our country remained strong, resilient and maintained a GDP growth of 6.5% that expanded above 7.5% in 2017. The country is confident that it is very much possible to materialize the first road of national development timely.
It is now a developing nation, an emerging economy. It is now the 42nd largest economy in the world in nominal terms and 31st largest in purchasing power parity. The per capita income and GDP size of Bangladesh are also growing with time. Bangladesh has become one of Asia's most remarkable economy and unexpected success stories in recent years. The dream of Bangladesh to become a middle income country by 2021 is not a dream but a reality for us today. Bangladesh has fulfilled the eligibility requirements to graduate from the LDC to the developing country status.
Our demand are now far beyond the old cliche slogans of "food, clothes, shelter." To extend the development of the country beyond 2021, the government has outlined the Vision for achieving the goals of Sustainable Development (SDG) by 2030 and the Vision 2041 of Bangladesh, to attain the status of developed nation by 2041. Bangladesh will be much more prosperous in the next 20-22 years than what it is today and we will be the proud citizens of a developed nation. To attain the status of a developed nation, higher economic growth is a must.
After turning Vision 2021 into reality, Bangladesh has started marching ahead to achieve the SDGs in 2030 and elevate the status of the nation from developing one to the level of the advanced countries like Japan, UK, France and Germany in 2041. We are now in the process of planning, developing and implementing various ambitious and multifaceted development programme for materializing the vision 2041. The country realizes that it requires an accelerated progress in the individual sectors: agriculture, industries, services as per their targeted growth and as per two development missions. The growth of the nation must be an inclusive and sustainable one and the economy will mostly be based on knowledge-driven industries.
It is targeted that more than 8% economic growth in the final year of the 7FYP- i.e. in 2020 is necessary for materializing the Vision 2021. To approach towards the achievement of SDGs in 2030 and to become developed Bangladesh in 2041, the GDP growth needs to be stable at about 8% or higher in the 8th Five Year Plan (8FYP). Ensuring good quality infrastructure along with supply of capital and labour factors are important to achieve the projected higher economic growth during the period of 8FYP and 9FYP. It is not enough to achieve the status of the developed nation only by higher economic growth but diverse steps for the development of the social sectors: health care, education, national security, etc. are also needed. An endless pursuit of well-being for all the citizens and prosperity of the bulk of Bangladesh is required. It is inevitable to evolve a long-term sustainable development system framework and a "Whole of Society" approach. The most critical factor in the modern economy is electric power.
Development is a direct function of energy. It has been a central concern to humankind throughout its history. It is the most important infrastructure for social and economic development. It is the most fundamental requirement of every person, every family and every society. It is a critical resource for modern life and important source of wealth and competition, basis of political controversy and technological innovation. Electricity is a strategic input in poverty eradication, creation of job opportunities, food production, increasing incomes, powering the factories, government buildings, schools, hospitals. Life without a sustainable supply of electricity is almost unimaginable. The energy use (total primary or final energy) has a distinct and categorical correlation with economic development (GDP and its growth). An increase in electricity consumption could raise investment and an increase in investment positively affects the GDP growth. Many studies conducted so far in case of a LDC or developing country have shown a strong relationship between energy input and economic growth. Energy usage is either the cause or the facilitator of economic growth. On the other hand, there is a direct relationship between Human Development Index (HDI) and energy consumption per capita. This relationship associates low energy consumption with low HDI and high energy consumption with high HDI. Moreover, per capita electricity generation of a country is considered as a secondary indicator to its economic development while per capita electricity consumption demonstrates its standard of living. The percentage of electricity consumers of a country is more significant than that of per capita electricity consumption.
The lack of access to affordable and reliable energy services is identified as one of the key obstacles to human, social and economic development. Poverty and energy deprivation go hand in hand, with energy expenses accounting for a significant proportion of household incomes in many developing countries. Moreover, the cycle of energy exclusion can trigger other forms of exclusion, with poor living conditions leading to illness and making it hard to maintain a job – and therefore to pay for electricity, which further puts health at risk. Analysts have found that small improvements in the availability of modern energy can make a big difference to HDI and the living conditions of large number of people. One of the key challenges facing the world today is to ensure the provision of energy services to the poor. Unfortunately, at the present level of energy, 1.2 billion people are not having access to electric power and 2.8 billion people are living without modern fuels globally. By 2040, there will be about 8.5 to 9 billion people on the planet, which is approximately 7 billion today. Population increase and economic development will increase the demand for energy to a large factor by 2040. Global energy demand is expected to go up 33% by 2040. There will be a variety of abundant energy resources to meet this demand growth.
Energy resources such as fossil fuels including coal, oil and natural gas are depletable resources. Their actual future availability depends on a variety of constraints: rising exploration, production and marketing costs, diminishing energy ratios, excessive environmental burdens. As energy demand rises, global societies need to utilize these energy resources properly and development of technology is required to harness them. We have seen that four main energy sources were utilized throughout entire human civilization. Wood was the only fuel in the ancient times, until coal was discovered. The then civilization used to rely on the forests for supplying wood for fuel and building material. In Europe, the forests were exhausted at the start of the Industrial Age for making the glass and metals, which was energy-intensive process that consumed a lot of wood. Wood were used for heating houses. The first energy crisis was associated with wood resources. The rapidly escalating price of firewood, the economic consequence of deforestation, provided the necessity to search for an alternative source of energy and the forests in Europe were saved from the axe by the discovery of coal as an alternative to wood. The early steam locomotives were also fueled by wood and it was not long before they switched to coal. Wood remains as chief source of energy for cooking and other commercial activities in developing countries.
These fossil fuels had become the second sources of energy, utilization of which started extensively from the Industrial Revolution. Among fossil energy resources, coal was the fast energy source for fueling locomotives and ocean vessels. The first electricity generating plants were fueled by coal. Coal is the principal sources of energy for electricity generation during first half of the twentieth century. Modern society has been made possible due to the coal-based power generation. The low price of coal makes it still irreplaceable fuel for developing countries, where around 1.5 billion people still don't have uninterrupted access to modern forms of energy. Recently, the growth in the consumption of coal across the globe is decreasing as a result of tougher environmental requirements in developed countries.
The oil had provided an alternative fuel for energy production. It had become an indispensable energy source from the middle of 1900s and still is the main energy source for power production, fueling vehicles, airlines jet fuel, petrochemicals and power plants. It is expected that oil will remain the fuel with the largest share in the energy mix, nearly 28% in 2040, higher than gas and coal.
In 1821, the first attempt to harness natural gas was in Fredonia, New York to supply to the nearby buildings for lighting. In 1840, the first industrial use of gas occurred in USA. Gradually, it became the main source of energy, heating and power production. The large scale development of gas field and the development of transportation technologies has enabled natural gas to make revolutionary changes in the global fuel market for production of electricity and thermal energy over the last 50 years. Another major consumer of this energy resource is the transport sector. Natural gas continues to maintain its competitiveness in the long-term.
The third source is the nuclear energy, which came about as recent as sixty years ago. Although Nuclear power has a concern of spent fuel management yet it is clean, because it does not contribute to greenhouse gas (GHG) emission that is responsible for global warming. The fourth and new sources of energy are renewable energy like wind and solar in which wind have become commercially viable and technologically feasible. Now, we are also talking about another important innovation in the energy sector-the fifth fuel. This fifth fuel is energy efficiency. Various reports suggest that building energy efficiency is an economically feasible and convenient way to generate energy by actually saving it. Instead of advanced technology, it needs social awareness and incentives for industries.
The usage of fossil fuels was prerequisites for the modern civilization. The growing world economy has relied on abundant fossil fuels to a fairly large extent, with the combined share of coal, gas and oil accounting for about 80% of global energy consumption. Due to over dependence on the fossil fuels, these energy sources are depleting gradually. Any excessive extraction of fossil fuels will further deplete the stock and demand growth will lead to the exhaustion of remaining supplies because coal, oil, and natural gas cannot replenish themselves. It is also unfortunate that the climate system of the earth is changing due to increasing concentrations of greenhouse gases especially carbon di oxide, resulting from emissions mainly from burning of fossil fuels.
The greatest challenge to the humanity is the challenge of climate change due to the effect of anthropogenic GHG emissions. Over the last 20 years, the volume of global consumption-related emissions has increased from 21.5 to 31.5 billion tonnes of CO2, which means a per capita rise from 4.1 to 4.6 tonnes. Today, it is established that the ways of energy production and utilization are unsustainable. About two-thirds of the global GHG emissions are related to the production and consumption of fossil fuels. The consequences of elevated GHG concentrations is leading to increase temperature and increasing sea levels, endangering humankind and the environment, disrupting ecosystems and inundating many low-altitude regions of the world. Human induced contribution to the observed increase of average global surface temperature between 1951 and 2010 is estimated at 0.5-1.3 degree Celsius. The average global surface temperature increase is likely to exceed 1.5 degree Celsius by the end of this century.
Recent studies indicated that a three-foot rise in sea level would submerge almost 20 percent of Bangladesh and displace more than 30 million people of the country. We need to preserve the coastal areas of the country. In order to tackle greenhouse gas emissions, we need to launch a number of missions such as alternative energy generation systems and large scale tree plantation. We all have to support the Paris Agreement to the Convention (UNFCCC), 2016 which aims that the increase in global average temperature should not exceed 2 degree Celsius relative to preindustrial level and work together for materializing the objectives of this convention.
At present, the rising global energy demand, coupled with limited resources and the increasing threat of climate change due to production and consumption of fossil fuels, means that energy has become a central concern that cuts across all sectors of society. We need to realize that the energy sources of yesterday are simply not going to work tomorrow. We all need to work for resolving the conflict faced by our earth due to the present relationship between energy and environment. We all need to work together to move towards clean, green energy for a clean planet. It is basically a mission for providing a good life to 7 billion people today and about 8.5 to 9 billion people in 2040. If all of us work together for a singular mission of clean, green energy, the Earth will be free of fuels which are detrimental to the environment. The emphasis has to shift towards new and renewable sources such as nuclear, wind, solar, geothermal, hydrogen fuels etc. As a large scale energy source, nuclear power has a significant potential to contribute to GHG emissions reduction. A substantial growth in nuclear electricity generation will be requiring to limit the average global temperature increase to 2 degree Celsius.
Energy system of a nation is really a complex system. It is an interdependent set of various supply technologies- coal, oil, natural gas, nuclear, renewables. The energy system is dynamic. Thus, it is difficult to make a long-term energy decision for a nation. To make a good choice about future supply of energy with considerations of indigenous energy resources, available options of imported primary energy and final energy (electricity), cost, supply security, reliability, environmental protection, climate change and technology developments is a complex and difficult task. It is also equally complex on the demand side, including the residential, commercial, industrial, agriculture and transport sectors, each with their own special energy requirements. Geopolitics of the global energy market should not be underestimated. Thus, energy decision has a significant implication as it is a critical component of development and the development process of all countries.
It is a reality that the world has a few developed countries, a good number of developing countries and many least developed countries. The scenario of access to electricity to the citizens of the developed, developing and the least developed countries are different. The access to electricity and its availability between advantaged and underprivileged groups creates huge economic and social discrimination. This disparity continues to rise as electricity coverage increases production capacity of the privileged groups. On the contrary, everyone in a country, where electricity is distributed in subsidized tariffs, has the right to get benefits of it. In cases of the LDCs, the disparity relating to access to electricity for different groups of people, different regions and different sectors is higher than the developing countries and similarly the disparity is higher in developing countries than the developed countries. Only an affordable and reliable access of electricity and modern energy to different groups of people, different areas and different sectors of a nation can enhance the growth of production and improve the quality of the goods at all economic sectors.
To become a developed nation by 2041, Bangladesh requires gradual shifting of its macroeconomic structure from its traditional agro-based economy to industries and services oriented economy. Our country has to market its products to the global market in a competitive way. Competitiveness is common factor and the dynamics of competitiveness in marketing of products depends on three dimensions: quality of the product, cost effectiveness and supply in time. Without an affordable and reliable access of electricity and modern energy to all economic sectors, Bangladesh cannot promote its products to the competitive global market.
Regarding power sector of Bangladesh, the Vision 2021 aims at "providing reliable electricity to all in a cost-effective and affordable manner." The country is committed to attain the SDGs by 2030 where the 7th goal is to 'Clean energy for everyone: Secure access to affordable, reliable, sustainable and modern energy for everyone.' In 2041, Bangladesh as developed nation, should have an equitable distribution and access of adequate, affordable and quality electricity in all economic sectors, in areas (rural and urban) and all citizens. The power sector hasto cope with the changes of macroeconomic structure in line with the economic growth and social development as expected in order for Bangladesh to join the developed nations.
As a part ofthe Vision 2021, the government has taken serious initiatives to develop and restructure the power sector for speedy power production to bring all citizens and all end-users under the coverage of electricity facility by 2021. Over the last decade, the government of Bangladesh under the leadership of Prime Minister has given priority on the capacity enhancement of the country's electricity generation from probable sources on immediate basis (but at high cost) to reduce the existing gap between the supply and demand of electricity. Some rental or quick rental basis power projects on private ownership basis were implemented as a short term solution. Remarkable progress in the power sector has been achieved. Electricity consumption has been increasing even faster at 10 percent per year. As of September 2018, the power generation capacity reached 20,000 MW in last 10 years from 4,942 MW in 2009, with the total number of consumers exceeding 30 million from 18 million about 10 years ago. Now the percentage of population under electricity coverage has stepped up from 47% to 90% and per capita power consumption rose to 464 KWh from 220 KWh in the last 10 years. It is seen from the installed capacity (9,854 MW) by fuel type that about 57.82% of total electricity is based on indigenous natural gas. About 5,372 MW (31% of the total capacity) installed capacity is based on imported liquid fuels (diesel-1,680 MW and furnace oil-3,692 MW), 524 MW coal based and 230 MW hydro. The imported power is 1,160 MW. The country has installed about 2,800 MW captive power and the installed renewable energy capacity is 290 MW. The present installed generation capacity is 20,133 MW that includes captive power and renewable energy.
For a country like Bangladesh where energy demand is expected to increase rapidly to sustain the economic development, economic viability, i.e. "assuring that energy supply meets the energy demand in an economically reasonable way", needs to be considered as a priority. In the 7th 5-Year Plan (2016 – 2020) it is expected that the GDP growth will grow up to 8%. According to PSMP-2016, the economy of Bangladesh will require an average real GDP growth rate of 9% during 2018-2031. Beyond 2030, the growth will require at the double digit. The Macroeconomic Framework for the Perspective Plan of Bangladesh projected an average real GDP growth of about 9.0% during 2021-2041 to be a high-income country by 2041.
The demand is met by electricity generation from existing public and private power plants and import. However, demand for power is increasing in a rapid pace. The Power System Master Plan 2016 (PSMP-2016) of Bangladesh government forecasted peak demand of electricity with and without Energy Efficiency and Conservation (EE&C) by "GDP elasticity method" and developed high, base and low case peak demand scenarios. It is seen that the maximum growth rate will be 10.2% in 2020 and gradually decreases. The demand of high, base and low case (with EE&C) will be lower than high, base and low case demand of - without EE&C. The PSMP-2016 was updated in 2017. The forecasted peak demand in cases of the updated PSMP-2016 high, base and low case scenarios are higher than the forecasted peak power demand of the original PSMP-2016.
The PSMP-2016 (updated version) projected the demand of electricity for three scenarios aiming to fulfill the Vision 2021 and achieving goals of Sustainable Development 2030 and the Vision 2041. The comparisons between the peak power demand of high, base and low case without EE&C are shown in Table 1. It is seen that the requiring peak demand of electricity according at high case scenario in 2021, 2030 and 2041 will be 19,034 MW, 41,890 MW and 82,292 MW, respectively. On the other hand, the peak demand at low case scenario in 2021, 2030 and 2041 will be 16,823 MW, 37,024 MW and 72,379 MW, respectively. It is seen that the low case demand growth rate will be significantly lower than high case demand.
Table 1: Forecasted Peak Demand in MW
Year

Peak Demand in MW

High

Base

Low

2020

17,015

15,809

14,757

2021

19,034

18,023

16,823

2025

28,231

26,731

24,952

2030

41,890

39,663

37,024

2035

59,275

56,125

52,389

2040

78,118

73,607

68,708

2041

82,292

77,540

72,379
To meet the projected demand, the generation of electricity higher than the peak demand must be available. The power generation capacity is required to be increased proportionately with the growth of power demand.
For energy resource constrained Bangladesh, expansion of future power system is a serious challenge. The declining feature of indigenous gas reserves, socio-economic difficulties in expanding the domestic mining of coal, almost negligible resource of crude and limited renewable potential are the major barriers in the development of the power sector of the country. For sustainable development of the power sector, Bangladesh needs to derive an optimal fuel mix over mid/long term time horizons. A diversified fuel mix that maximizes the respective advantages of different types of power sources is crucial for energy security of Bangladesh.
Considering all aspects, Bangladesh adopted a comprehensive power sector development road map. This road map has classified three timeline: (1) Short Term (up to 2020), (2) Short- to Medium-Term (up to 2025) and Medium- to Very Long-term (up to 2041). To implement the road map, the updated PSMP-2016 forecasted fuel mix in total net generation capacity for the High Case, Base Case and Low Case scenarios. The fuel-wise forecasted generation capacity in the High Forecasted Scenario is 94,100 MW for meeting up the demand of 82,292 MW in 2041. While fuel-wise forecasted generation capacity in the Low Forecasted Scenario 79,507 MW which will be requiring for meeting up demand of 72,379 MW in 2041. The forecasted year-wise fuel mix in power generation plan for the High Case Scenario and Low Case Scenario are shown in Table 2 and Table 3, respectively.
Out of the generation capacity, gas/LNG based capacity will be higher compared to other fuels like coal, power import and nuclear power in 2041 in both the High Case and Low Case scenarios. In case of High Case Scenario, the share of the gas/LNG in total electricity generation will be 46% (13,846 MW), 42% (18,143 MW), 37% (22,803 MW), 39% (28,924 MW) and 43% (40,661 MW) in the year 2021, 2025, 2030, 2035 and 2041, respectively. Coal, being the cheapest option, also dominates capacity development following the gas/CNG. The share of coal is forecasted to 17% (4,745 MW), 31% (13,506 MW), 40% (24,462 MW), 39% (28,510 MW) and 32% (30,166 MW) in the year 2021, 2025, 2030, 2035 and 2041 respectively.The year-wise fuel composition for High Case Scenario and Low Case Scenario are shown in Table 4 and Table 5, respectively.
Table 2: Year-wise Fuel Mix in Power Generation Plan (High Case Scenario)
| | | | | | | | |
| --- | --- | --- | --- | --- | --- | --- | --- |
| Year | Coal | Gas/LNG | Liquid Fuel | Nuclear | Import | Hydro | Total |
| 2020 | 2,874 | 12,514 | 8674 | 000 | 1500 | 230 | 25,792 |
| 2021 | 4,745 | 13,187 | 8728 | 000 | 1500 | 230 | 28,390 |
| 2025 | 13,506 | 18,143 | 7157 | 1116 | 2996 | 230 | 43,148 |
| 2030 | 24,462 | 22,803 | 5894 | 2232 | 6121 | 330 | 61,842 |
| 2035 | 28,510 | 28,924 | 2096 | 4464 | 9121 | 330 | 73,445 |
| 2041 | 30,166 | 40,661 | 2186 | 6696 | 14,121 | 330 | 94,160 |
Table 3: Year-wise Fuel Mix in Power Generation Plan, MW (Low Case Scenario)
| | | | | | | | |
| --- | --- | --- | --- | --- | --- | --- | --- |
| Year | Coal | Gas/LNG | Liquid Fuel | Nuclear | Import | Hydro | Total |
| 2020 | 1650 | 11,462 | 8319 | 000 | 1500 | 230 | 23,161 |
| 2021 | 2864 | 13,846 | 7864 | 000 | 1500 | 230 | 26,304 |
| 2025 | 9913 | 18,960 | 6778 | 1116 | 2996 | 230 | 39,993 |
| 2030 | 17,969 | 23,744 | 5591 | 2232 | 3496 | 230 | 53,262 |
| 2035 | 23,940 | 28,292 | 1663 | 3348 | 7496 | 330 | 65,042 |
| 2041 | 25,596 | 34,165 | 1840 | 5580 | 11996 | 330 | 79,507 |
Table 4: Year-wise Fuel Mix in Percentage (%) in High Case Scenario
| | | | | | |
| --- | --- | --- | --- | --- | --- |
| Fuel-Wise Composition (%) /Year | 2021 | 2025 | 2030 | 2035 | 2041 |
| Gas/CNG | 46% | 42% | 37% | 39% | 43% |
| Coal | 17% | 31% | 39.5% | 39% | 32% |
| Liquid Fuel | 31% | 17% | 10% | 3% | 2% |
| Import | 5% | 7% | 10% | 12% | 15% |
| Nuclear | 0% | 2% | 3% | 6% | 7% |
| Others | 1% | 1% | 1% | 0.4% | 0.4% |
| Total | 100% | 100% | 100% | 100% | 100% |
Table 5: Year-wise Fuel Mix in Percentage (%) in Low Case Scenario
| | | | | | |
| --- | --- | --- | --- | --- | --- |
| Fuel-Wise Composition (%) /Year | 2021 | 2025 | 2030 | 2035 | 2041 |
| Gas/CNG | 52.6% | 47.4% | 44.6% | 43.5% | 43% |
| Coal | 10.9% | 24.8% | 33.7% | 37% | 32% |
| Liquid Fuel | 29.9% | 16.9% | 10.5% | 2.5% | 2.3% |
| Import | 5.7% | 7.5% | 6.6% | 11.5% | 15.1% |
| Nuclear | 0% | 2.8% | 4.2% | 5% | 7% |
| Others | 0.9% | 0.6% | 0.4% | 0.5% | 0.4% |
| Total | 100% | 100% | 100% | 100% | 100% |
In case of High Case Scenario, it is also seen that the share of liquid fuel will reduce sharply from 31% to 2% from the year 2021 to 2041, while the share of electricity import will increase slightly from 5% to 15% from the year 2021 to 2041. The country is introducing nuclear power and two nuclear reactor units at Rooppur, totaling 2,400 MW are to be installed before 2025. The share of nuclear power generation is very slow starting from 2% to 7% from the year 2025 to 2041. The year-wise fuel of the Low Case Scenario follows almost the similar pattern of the High Case Scenario. The share of renewables, mainly hydro is very limited (about 1%) over the projected period. Nuclear power, power import, hydropower, and coal-based thermal power generations are considered as a base load energy.
The updated PMSP-2016 has forecasted the fuel-wise new generation capacity addition from 2017 to 2041 to meet high case demand. It is found that, total new generation capacity addition from committed power plants from 2017 to 2041 will be 23,909 MW. In 2041, out of 23,909 MW capacity, the share of the gas/LNG based, liquid fuel based, coal based, electricity import, nuclear-based generation capacity will be 7,077 MW, 4,628, MW, 7,576 MW, 2,396 MW and 2,232 MW respectively. To meet up future demand and maintain optimum reserve margin, addition of another 74,524 MW generation capacity will be required from candidate power plants starting from 2020. Under this candidate capacity of the plants, the projects are now in the various stages of planning process. In 2041, out of 74,524 MW capacity, the share of the gas/LNG based, liquid fuel based, coal based, electricity import, nuclear-based generation and hydro capacity will be 34,124 MW, 2,121 MW, 22,590 MW, 11,125 MW, 4,464 MW and 100 MW respectively.
The domestic gas is likely to be depleted by 2027, all gas-based power plants thereafter needed to be operated with LNG (imported gas), which is the most expensive option. The current LNG price is about 10 times higher than that of Bangladesh's domestically produced and marketed gas. However, the generation capacity based on gas/LNG dominates the generation capacity in both the scenarios. The coal is the second dominating fuel for capacity development during the entire projected period. The technology mix in the updated PSMP-2016 scenario is driven mainly by the share of gas/LNG and coal. The current power generation plan maximizes the building of domestic power plants based on imported fossil fuels, coal and natural gas/LNG and the combined share will be 63%, 73%, 77%, 78% and 75% in the year 2021, 205, 2030, 2035 and 2041 respectively. In this regard, Bangladesh needs to import huge amount of coal and gas. Beyond 2035, the entire amount of gas needs to be imported.
Power import from neighbouring country, namely India is found an economic option for Bangladesh. The PMSP-2016 forecasted maximum power import up to 15% of total generation capacity in 2041. It is recommended that the amount of imported power through one connecting point is within 10% of the demand. In case of nuclear power generation, a conservative approach was made in both the scenarios. By enhancing nuclear capacity development and electricity import, in combination with using coal for domestic power generation and optimizing the use of expensive gas, Bangladesh can get energy security at a significantly lower cost.
Energy plays key role in the national security of any country because without energy there's no economy, and without economy there's no progress of society in general. The accelerated and sustainable economic development depends on the access to affordable, reliable and clean energy. Today, the world has entered into a new dimension for development: all aspects of life are changing, and energy is no exception. World energy markets are currently undergoing a profound transformation that is significantly changing the volume and structure of demand and leading to increased competition across the globe. Today's key trends include the evolution of the energy mix in favour of cleaner sources.
The NPP can generate low cost electricity for modern society's demand for dependable and affordable electricity. Nuclear energy can play an important role in supplying clean, reliable electricity that is delivered 24/7, so that people can meet their needs and aspirations without harming the environment. Nuclear energy currently produces around 11% of the world's power from about 450 power reactors, all of which is classified as "low-carbon energy." Nuclear plants are expensive to build but once it is constructed, the production cost of electricity is low and predictably stable. The clean and cheap energy of nuclear should be a goal of every country, especially in a future where energy demand is expected to rise.
Bangladesh needs to strategize its power supply, which would reduce the energy security threat and, at the same time, supply reasonable clean electricity, keep power supply cost low and balance the investment and foreign exchange availability between the power sector and the rest of the economy. To attain the national goals of sustainable development by 2030 and the developed nation in 2041, the development of the power sector is the precondition for our nation. The power development portfolio of Bangladesh will be consisting of well-balanced proportions of gas/CNG and coal, enhanced nuclear capacity development and electricity import and reasonable combination of liquid fuel and renewables, that will bring significant economic gains as well as energy security benefits through supply source diversification.
Mohammad Shawkat Akbar
Maniging Director,
Nuclear Power Plant Company Bangladesh Limited
---