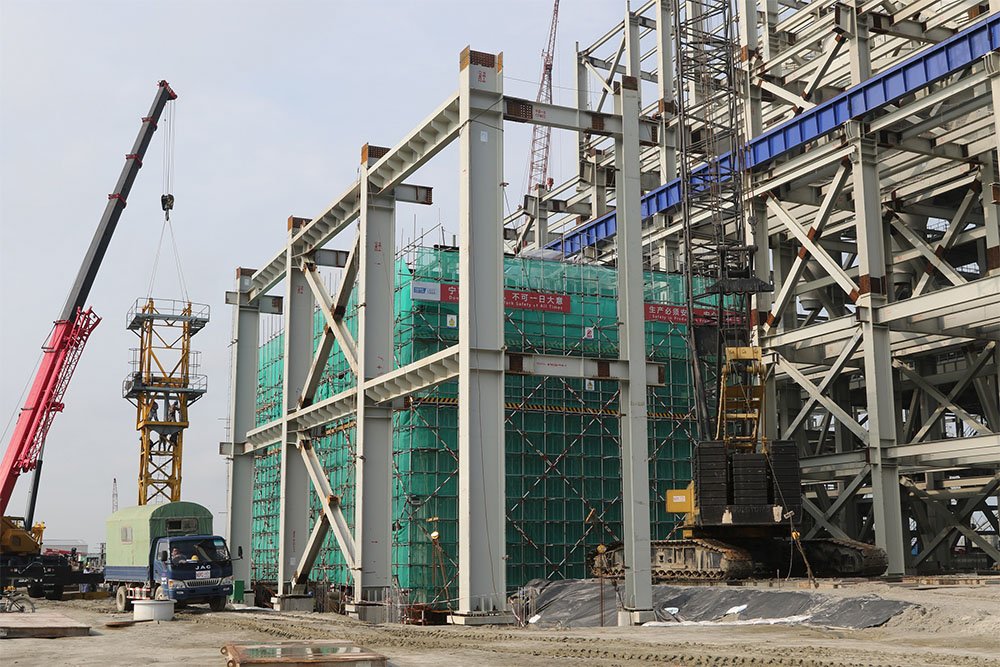 6th July 2019
Saleque Sufi
We are all aware of appreciable development of power generation by the present government. From a mere about 5,000 MW installed capacity in 2009, the present installed capacity, including 2,800 MW capacity off grid captive power and 1,160 MW import, has now grown to 21,419 MW. For fuel supply crisis and transmission, distribution constraints, the average generation hovering around 12,000 MW. The highest generation achieved during peak hours of May 2, 2019 was 12,893 MW. Power system is far more stable and comfortable now than in 2009. But at the same time Bangladesh is growing increasingly dependent on imported primary fuel LNG and Coal leaving significant own superior quality coal reserve underground and not appropriately exploiting own petroleum resources at on shore and offshore. Can Bangladesh sustain the huge price impact of fuel in global market? What happens if supply chain is interrupted for regional and global geo politics? Why Bangladesh is not finalizing PSMP 2016 so that business community and investors know about government's perspective plan and pricing vision, planned fuel mix.
The government is implementing several mega projects in power and energy sector for achieving its power sector vision 2021, 2030 and 2041. But which Power System Master Plan they are following? The PSMP 2010 visions could not be accomplished requiring its updating with PSMP 2016. But in the name of fresh review even the updated PSMP is not being approved. MoUs and contracts are being initialled and concluded without following any particular PSMP. The experts and analysts have expressed deep concerned about unplanned development perspective of the power and energy sector. The present mode of power sector development is leading Bangladesh increasingly to imported primary fuel dependence. In the wake of increasing trend of fuel price in global market impacted from regional and global geo politics, Bangladesh energy sector is getting vulnerable. Experts suggest adopting appropriate PSMP as soon as possible providing for strategy of exploring and exploiting own fuel resource and affordable fuel mix. Bangladesh can neither continue providing huge subsidy to power and energy sector nor can increase power tariff and gas price to international level soon.
The present government, inheriting a crisis-ridden power and energy sector in 2009, has formulated and adopted the PSMP 2010. The main feature of PSMP 2010 was diversification of primary fuel as the alarming depletion of primary fuel natural gas reserve started surfacing. The PSMP 2010 prescribed for 50% reliance on coal for targeted 40,000 MW power generation on coal of which 29% was planned to be contributed from own coal. The government also adopted short-term contingency plan for generating power from rental and quick rental plants (3, 5 and 15-year terms), in the mid-term and long-term. The massive crisis in the power sector could be successfully averted and power system became much more reliable. The lower price of crude oil in global market did not stress the Bangladesh economy. Rather rapid growth of power generation capacity kept the impressive growth of economy going. But noticeable concern was failure in taking political decision for mining own coal and exploring and exploiting own petroleum resources at onshore and offshore. At the same time all projects for developing infrastructure for coal and LNG import got extra ordinarily delayed. Rapid depletion of proven gas reserve forced extending contracts of liquid fuel based power plants and going for more furnace oil and liquid based power plants. In PSMP 2010 such plants were planned to contribute 5% of the targeted 40,000 MW generation capacity in 2040. But for failures in energy sector resources exploitation liquid fuel based contingency power plants contribution is near 40% and growing. The turbulence of crude oil price in global market exposes Bangladesh to great price risks. Moreover, growing reliance on imported fuel is tending to adversely impact the Bangladesh economic growth. This may challenge Bangladesh vision for developing mid-income economy by 2021 and developed economy by 2041.
Power System Master Plan 2010
Power System Master Plan 2010 (PSMP 2010) was a study for Master Plan on Coal Power Development in Bangladesh. The plan was based on the Vision 2030 Long-Term Power Development Strategy of Bangladesh. Its objective was delivering a stable and high quality electricity to the people of Bangladesh.
PSMP 2010 had the following five objectives:
· Enhancement of imported energy infrastructure and its flexible operation.
· Efficient development and utilization of domestic natural resources (gas and coal).
· Construction of a robust high quality power network.
· Modernization of green energy and promotion of its introduction.
· Improvement of human resources and mechanism related to the stable supply of energy.
An objective review would evidence that the government failed to achieve expected progress in development of infrastructure for imported energy. There is no development of deep sea port. Only the Matarbrai coal port appears a realistic achievement which may come into operation by 2023 for the under implementation of 2x1,200 MW coal-fired power plants there. There is little or no progress at all for coal transfer terminal at Matarbari. Import of coal for power plants at Payra and Rampal will be prohibitively expensive for lack of infrastructure. Only two of the several FSRU planned for import of LNG has come into operation. The government has abandoned plan for other FSRU. Instead they are proceeding with plan for land based LNG terminals. These may not come into operation in less than 5 years at least.
The government has done virtually nothing for exploitation of own coal and did very little for exploration and development of petroleum resources onshore and offshore. Vast prospective deep water resource in the Bay of Bengal remains unexplored.
Very little has been achieved in the construction of reliable power transmission and distribution network. Absence of required higher capacity power transmission grid may keep generation from Payra, Rampal and Matarbari stranded.
SREDA and other related organizations have done appreciable works for modernization and promotion of green energy. Solar Home System (SHS) is a revolution in Bangladesh. There has been noticeable development in roof top solar and solar irrigation systems.
There are efforts for human resources development. But we are not very sure Bangladesh is implementing the human resource development program effectively. Bangladesh needs huge contingent of qualified, well trained and certified technical personnel for managing seamless operation, maintenance and repair of power, energy infrastructures.
Fuel Utilization Projection in PSMP 2016:
Of the different scenario, the most logical one appeared as logical
Energy Source

2014

KTOE

2014

Share

2041

KTOE

2041

Share

Natural Gas

20,726

56%

50,149

38%

Oil ( Crude oil & Refined Products)

6,263

17%

32,153

25%

Coal

1,361

4%

26,275

23%

Nuclear Power

…………..

…………..

11,942

9%

Power Import

377

1%

6027

5%

Bio Fuel and Waste

8,449

23%

4086

3%

Hydro

36

0%

197

0%
The achievement of planned fuel mix fall flat due to the government's indecision for mining own coal and exploring and developing petroleum resources. Delay in developing import infrastructure for importing coal and LNG and developing coal power plants compelled extending contracts of liquid fuel based contingency power plants.
Present Fuel Mix for Power Generation (Installed Capacity Basis) April 2019 (Source BPDB)
| | | |
| --- | --- | --- |
| Fuel | Installed Capacity | % Contribution |
| Natural Gas | 10,652 MW | 58.12% |
| Furnace Oil | 4,370 MW | 23.84% |
| Diesel | 1,370 MW | 7.47% |
| Import | 1,160 MW | 6.33% |
| Coal | 524 MW | 2.86% |
| Hydro | 230 MW | 1.25 % |
| Grid Connected Solar | 23 MW | 0.13% |
We are aware that Petrobangla cannot supply gas and coal as per demand for generation of gas and coal based power up to the capacity. Power system has to rely more and more on imported liquid fuel and contingency power plants.
PSMP 2016 Draft
Needless mentioning that failures in achieving desired objectives led to reviewing PSMP 2010 and developing PSMP 2016 (draft). It is under the government review since then. The government is not following any particular plan in adopting various power generation mega projects. State minister power often mention that the present huge difference between peak and off peak power demand keeps substantial generation capacity idle even though highest generation not exceeding 13,000 MW. This obviously raise question about reliability on demand projection.
Salient Features of PSMP 2016 (draft)
Assessment of two main objectives of PSMP 2010; Enhancement of imported energy infrastructure and its flexible operation.
For Bangladesh to become one of the high-income nations by 2041, the country needs to achieve continuous economic growth of 7.4% annually for the period from 2016 to 2020 to initially reach the standard of the medium to high income nations.With this economic growth, the demand for primary energy, in particular in the industrial sector and the transport sector, is expected to increase sharply under both the business as usual and the energy efficiency scenario.To meet this rapidly increasing demand for primary energy, the country needs to undergo a major change from its existing dependency on domestic natural gas to a dependency on various imported energies. During the period where imported energies are consumed in large quantities, the existing inefficient energy resource consumption would directly lead to an enormous amount of economic loss. In the future, the efficient use of energy, its supporting infrastructure and improvements to related policies and systems will be essential. The infrastructure improvements include the domestic facilities as well as interaction with neighboring countries. The policy and system improvements include the strategic positioning of various energy resources and a legal system that promotes efficient use of energy by revising the current inefficient practices.
· Efficient development and utilization of domestic natural resources (gas and coal)
While the amount of deposits of natural gas discovered domestically is decreasing, the limited resources must be utilized to the maximum by developing an efficient development structure. Achievements in mining and the development of undiscovered resources are limited under the existing structure and a drastic review is necessary, such as PSC reform and the introduction of technologies from other countries.
Since the domestically produced coal is of a high quality and the reserves are abundant, the future development of an economical domestic coal development structure is important. Since domestic coal development has a serious impact on the surrounding environment and society and requires a long period of time, the necessary actions must be taken sufficiently in advance in anticipation of Vision 2041.
Conclusion
Bangladesh failed to achieve objectives of PSMP 2010. The fuel mix envisioned in PSMP 2010 could not be achieved for continued dilemma of policy makers in taking decision of mining own coal reserve. EMRD and Petrobangla failures in exploring and exploiting petroleum resources to full potential have led to growing reliance on imported fuel. Bangladesh adopted several mega projects for imported coal fired power generation projects and adopted programs for developing coal import infrastructures at Matarbari and Payra. While coal port development at Matarbari is advancing on track there is huge challenge for importing coal through transhipment for power plants at Payra and Rampal. Changing paradigm of fuel use is shifting focus from coal. Bangladesh needs reviewing its imported coal power generation strategy. More attention must be given on renewable energy generation and use, enhancing energy conservation and efficiency, regional energy trading. The government must think about opening different segments of power and energy value chain to private sector and strengthen BERC.
Bangladesh has started importing LNG. But increasing trend of fuel price in global market will create huge challenge for Bangladesh in meeting increased fuel bill. In this scenario, Bangladesh must finalise PSMP 2016 at the earliest. The focus must be given on developing own fuel resources and adoption of appropriate fuel mix. Bangladesh can neither continue providing huge subsidy to power and energy sector nor can increase power tariff and fuel price to international level too quickly.
Business community and investors, local and foreign, must know about plan and objectives of the government in power and energy, fuel mix, price before planning investment. The government plan for developing 100 specialised economic zones may get a big set back if the updated PSMP is not finalised and adopted soon.
Saleque Sufi;
Contributing Editor, EP
---