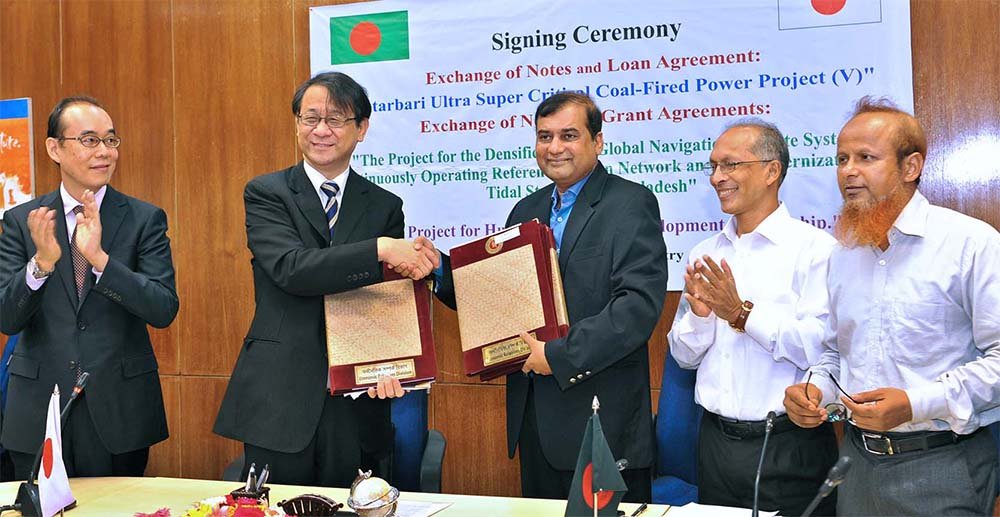 Japan will provide US$1.31 billion for Matarbari coal-based power plant project under its 40th Official Development Assistance (ODA) loan package.
Exchange of notes and a loan agreement for 143,127m Japanese Yen for the project was signed between the government and Japan International Cooperation Agency (JICA) at Economic Relations Division (ERD) in Dhaka recently.
JICA is providing Tk 28,939.03 crore out of Tk35,984.46, the cost of 1,200MW power plant project.
So far, Japan has signed loan agreements for JPY 300,502 million under 35th, 37th, 38th, 39th and 40th ODA loan packages.
Rate of interest of the loan per annum is 0.9 percent for construction and 0.01 percent for consulting services. Front end fee is 0.2 percent while repayment period is 30 years including 10 years grace period.
---