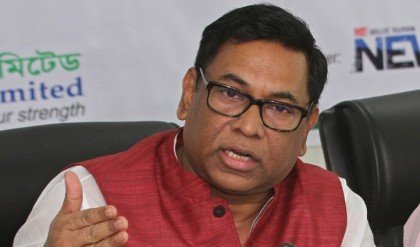 State Minister for Power, Energy and Mineral Resources recently said it will take 4-5 years to bring natural gas price down to an affordable level as the government has planned to implement two projects with Japanese assistance.
"We have undertaken a plan to set up one land-based LNG (liquefied natural gas) Terminal and one LPG (liquefied petroleum, gas) terminal in Matarbari area of Cox's Bazar. Once the two projects are implemented, we hope, we can offer gas at an affordable price," he said while talking to reporters at his ministry's conference room.
Japan has been cooperating Bangladesh in different ways to resolve its power and energy crisis, he said adding, "They have helped us to prepare our power system master plan and now they are helping to prepare an energy master plan."
---