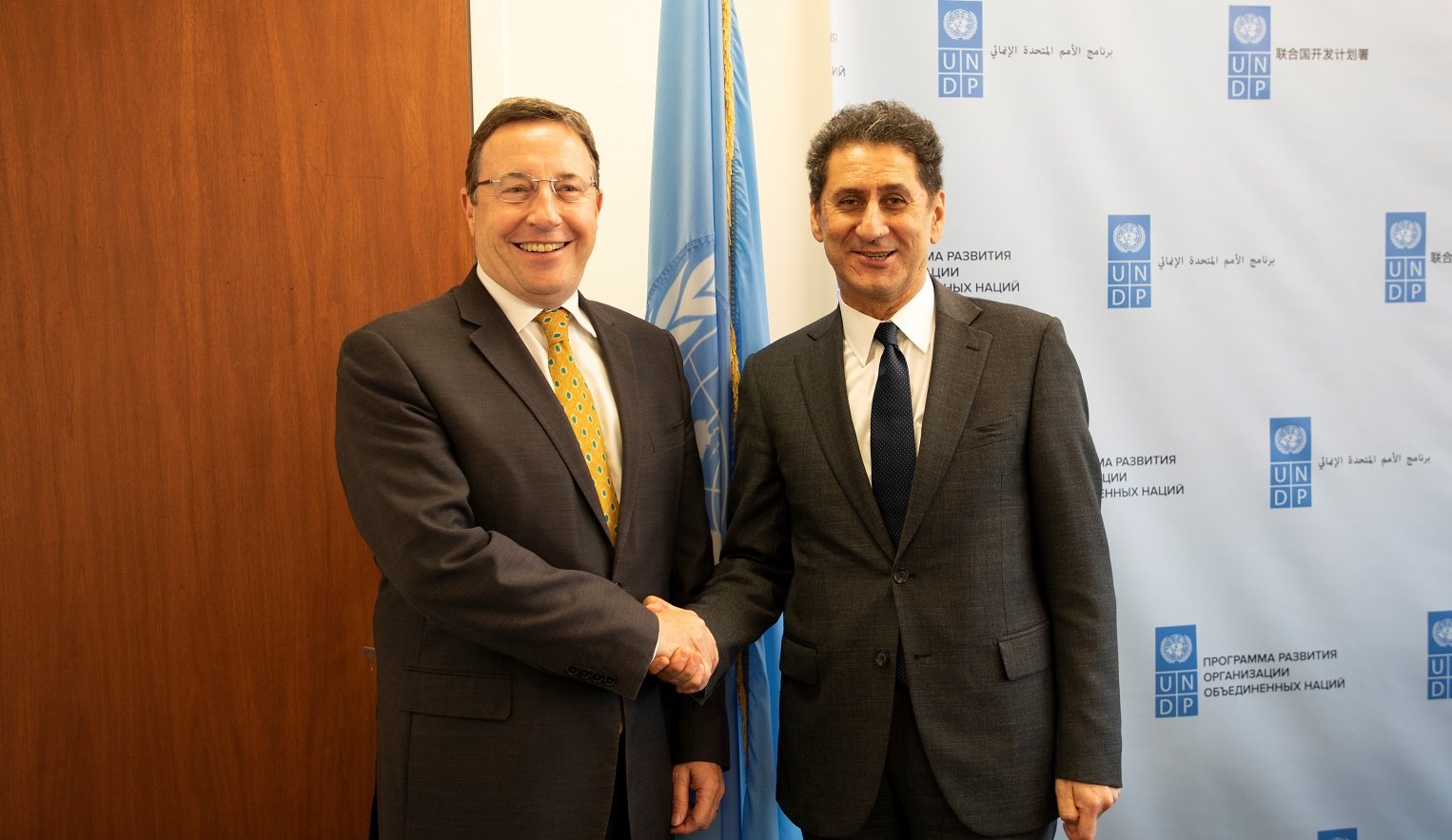 The UN Development Program (UNDP) and the International Renewable Energy Agency (IRENA) announced a partnership to accelerate the transition to low-carbon energy and help achieve sustainable development.
IRENA and UNDP will explore joint initiatives to help implement the 2030 Agenda for Sustainable Development, its SDGs and the Paris Agreement on climate change by increasing renewable energy investments in developing countries, among other activities.
The partnership will bring together IRENA's technical expertise and renewable energy data repository, and UNDP's climate change portfolio and development and project implementation network.
According to a recent IRENA report, renewables have become one of the cheapest sources of new power generation, due to falling renewable energy costs, and the number of jobs in the sector continues to grow.
The partnership's Memorandum of Understanding (MoU) was signed on 17 June 2019, by UNDP Administrator Achim Steiner and IRENA Director-General Francesco La Camera, who said the partnership will enable the exploration and development of pathways to advance energy access, accelerate the low-carbon energy transition and promote sustainable growth.
Africa and Southeast Asia are priority regions for meeting the increasing energy demand with renewables instead of coal.
---