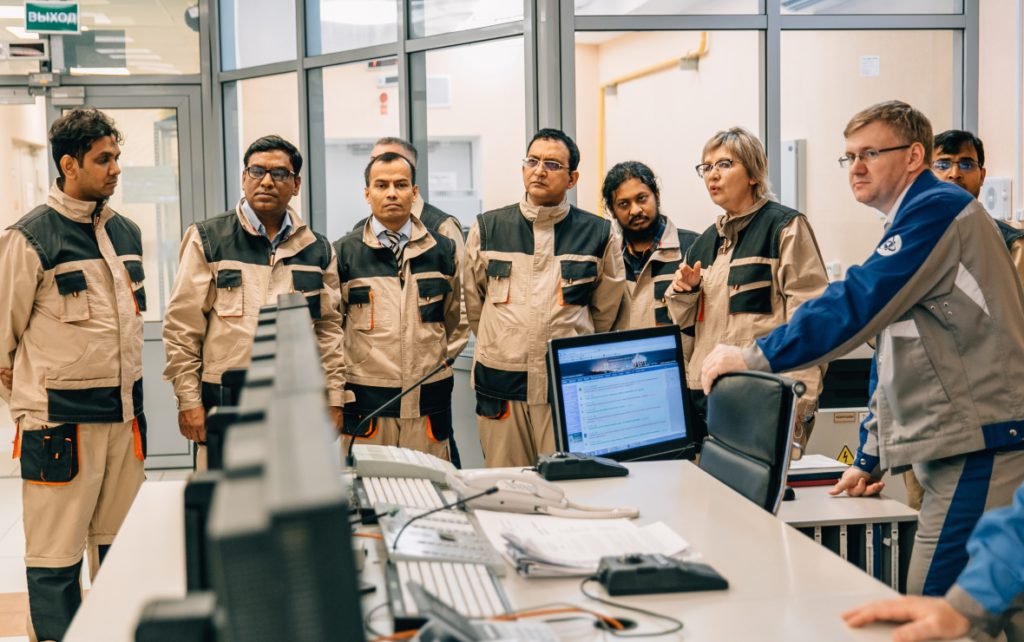 A five-member Bangladesh delegation comprising experts from Bangladesh Atomic Energy Commission (BAEC) and other involved organizations visited the Novovoronezh nuclear power plant (NPP) in Russia, which is the reference project of the Rooppur NPP, to gather required knowledge and experience in establishing the Information Center of Rooppur Nuclear Power Project.
The program included a visit to the Novovoronezh NPP information center, a guided tour at the Unit 6 of the Novovoronezh NPP, acquaintance with social infrastructure of the city for nuclear professionals.
"The main objective of the visit was to understand the construction process of the Novovoronezh NPP multifunction center. We have learnt about what things are required and what methods should be adopted to provide necessary information to the people in a smart manner," Md Ahmed Nasir, Chief Engineer and the Director – Engineering of BAEC said.
---