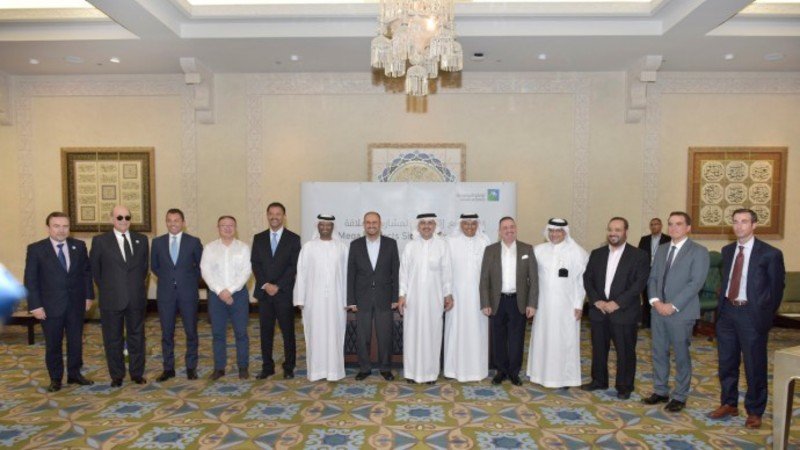 30th November 2017
EP Desk
Saudi Aramco has signed agreements with several international oil and gas service contractors for oil and gas megaprojects as part of its Saudi Vision 2030 that are valued at a combined $4.5 billion.
The agreements are designed to enhance the company's energy sustainability, diversify Saudi Arabia's economy, expand gas production, and localize domestic content, Aramco said.
Eight agreements were signed, including three with Madrid-based Tecnicas Reunidas under Aramco's gas compression program in its Southern Area operations.
The project will bring an additional 1 bscfd of gas production from Haradh and Hawiyah fields over the next 20 years.
Supplementing the production increases, the Hawiyah gas plant expansion project will provide additional facilities to process raw sweet gas. The contract will be awarded to the Italian firm Snamprogetti SPA, a unit of Saipem SPA.
Other agreements cover the free flow pipeline contract for Haradh and Hawiyah with China Petroleum Pipelines Co., engineering and project management services for the Zuluf field development program with Jacobs Engineering Inc., the pipeline and trunk line project of Safaniya field with Abu Dhabi-based National Petroleum Construction Co. (NPCC), and the slipover platforms and electrical distribution platform project at Safaniya field with McDermott Middle East.
---