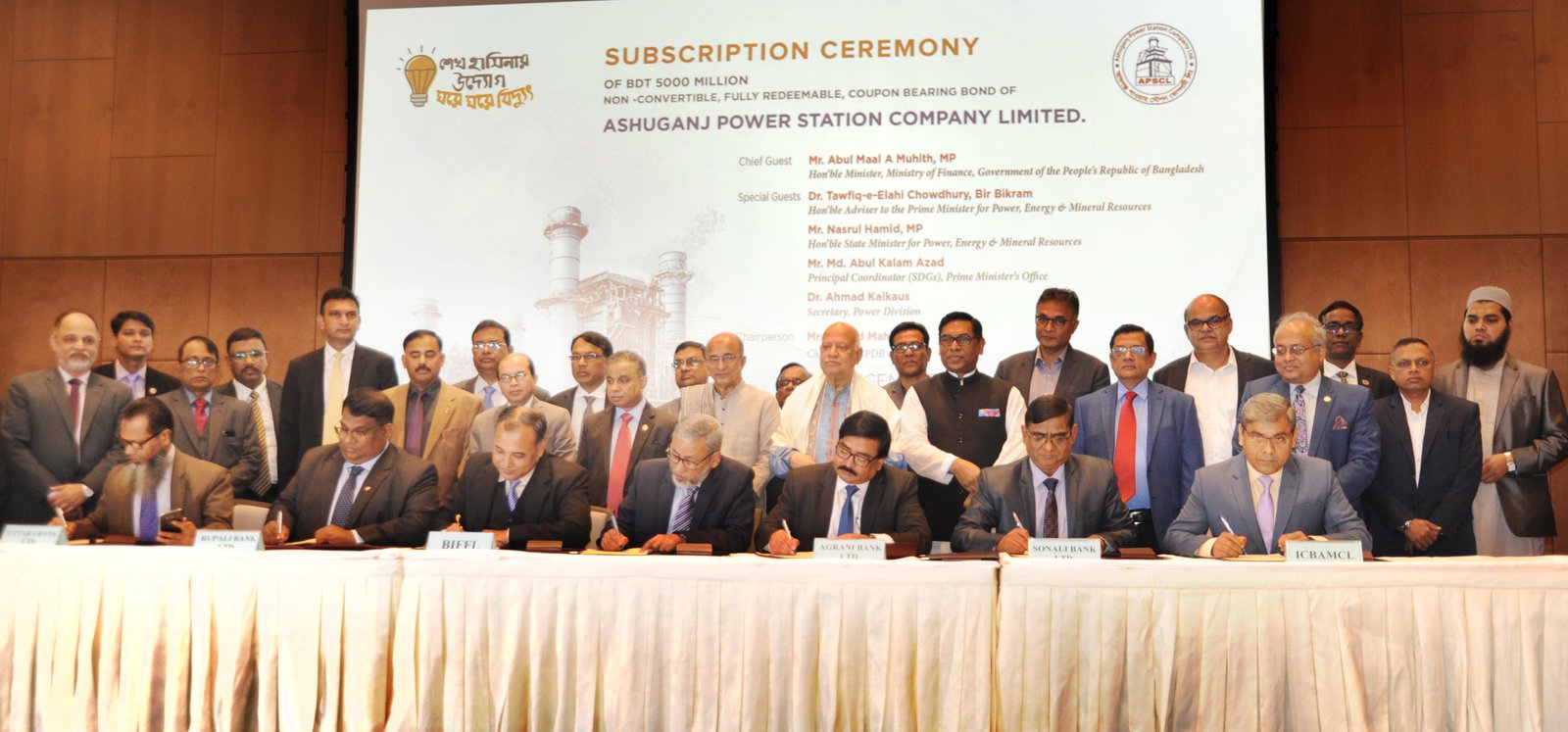 DHAKA, Dec 23, 2018 (BSS) – Finance Minister AMA Muhith today underscored the need for increasing the country's power generation capacity as per the demand to achieve the development goals, including Vision-2021 and Vision-2041.
"Electricity is a vital element for increasing capacity to work. So, it is essential for development. Bangladesh has achieved remarkable successes in electricity generation. But, we will have to go far for attaining the development goals," he said.
The minister was speaking as the chief guest at the launching function of the Taka 385-crore coupon bearing bond at Hotel Intercontinental the city.
Ashuganj Power Station Company Limited (APSCL) issued the bond titled "Non-Convertible and Fully Redeemable Coupon Bearing Bond".
Muhith said the private sector is playing a vital role to develop the country by using electricity properly. "In the last 10 years, we have ensured the uninterrupted supply of electricity. Private sector is using the electricity properly and contributing to the country's development," he added.
He said the government has fulfilled its initial target by achieving around 20,000 megawatt electricity generation capacity. In future, Bangladesh will have to increase its capacity as the demand of electricity will increase day by day with the expansion of economy, he added.
---