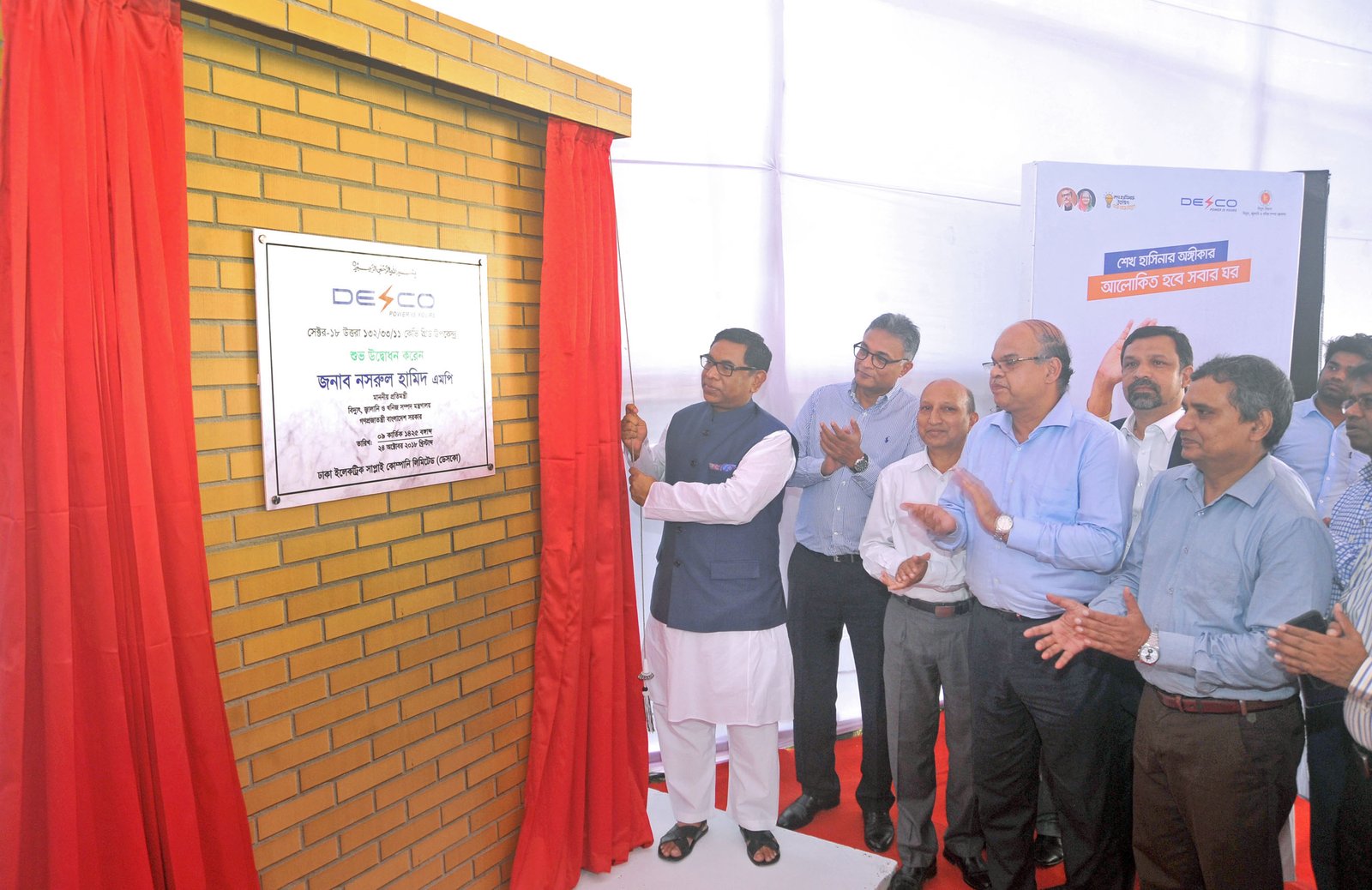 DHAKA, Oct 24, 2018 (BSS) – State Minister for Power, Energy and Mineral Resources Nasrul Hamid today laid emphasis on specific planning to ensure satisfaction of customers in the power sector.
"The overall customers in the power sector increases by 20 percent each year. We have to go to them with services and quality service will help us achieve institutional progress also," the state minister said while addressing a function to launch 132/33/11 kV Grid substation in Uttara sector-18 today.
The state minister laid emphasis on introducing prepaid meter to stop harassment of the customers and save money.
"It is sad that the prepaid meter activities are not moving ahead at satisfactory pace. The total number of customers of DESCO is 8 lakh 85 thousand, of those only 1.86 lakh customers are using prepaid meter, of those using prepaid meters only seventy thousand are smart ones," Nasrul added.
Dhaka Electric Supply Company Limited, commonly known as DESCO is working to provide service to 35.48 lakh customers by 2041.
DESCO sources said after finishing of construction work of five under-construction substations, the company will be able to give 4.50 lakh newconnections.
---