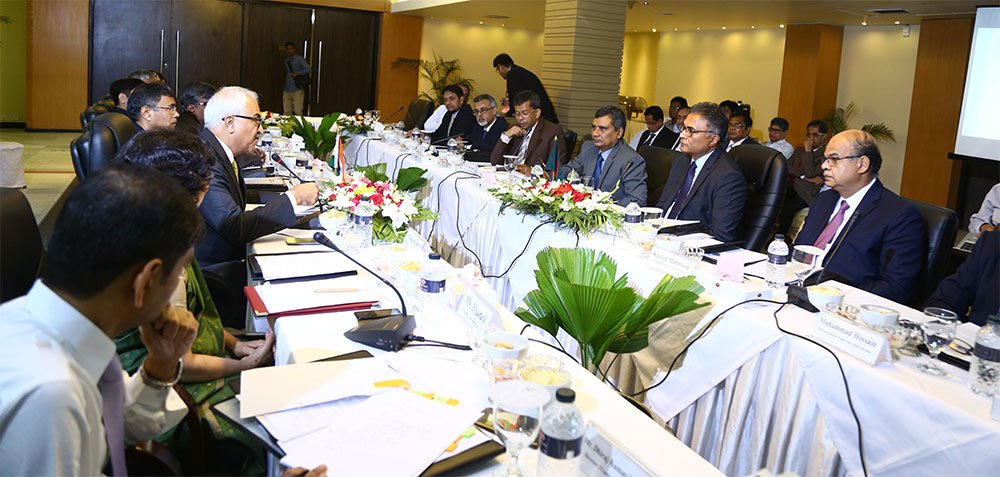 SYLHET, Sept 25, 2018 (BSS) – The 15th meeting of Bangladesh-India joint steering committee on power sector was held at a hotel in the city today.
Power Secretary Dr Ahmed Kaikaus led the Bangladesh side while Indian Power Secretary Sree Ajay Kumar Bhalla led the Indian side in the meeting, said an official handout here.
In the meeting, they discussed the existing cooperation in power sector between the two countries, including exporting power from Bangladesh to India in future, power import through interconnection from Tripura to Bheramara, the progress of importing 250 megawatt (MW) electricity through interconnection at Bheramara under a long-term agreement and importing additional 500 MW power by constructing HVDC 2nd block.
They also held discussions on importing more 340 MW electricity through Surjyamani-Cumilla North Link under government to government (G 2 G) from NTPC power centers, proposed Katihar-Parbatipur-Barapukuria-Boranagar 765 KV grid interconnection and to construct back to back HVDC sub-station at Cumilla aiming to import more power through Baharampur-Bheramar 400-KV 2nd transmission line and Surjyamani-Cumilla North Link.
The meeting discussed about waving all types of CD, tax and VAT on the import of power from India, the release added.
It also discussed the progress of the construction work of Maitree Super Tarmal Power Poroject at Rampal, it said.
---