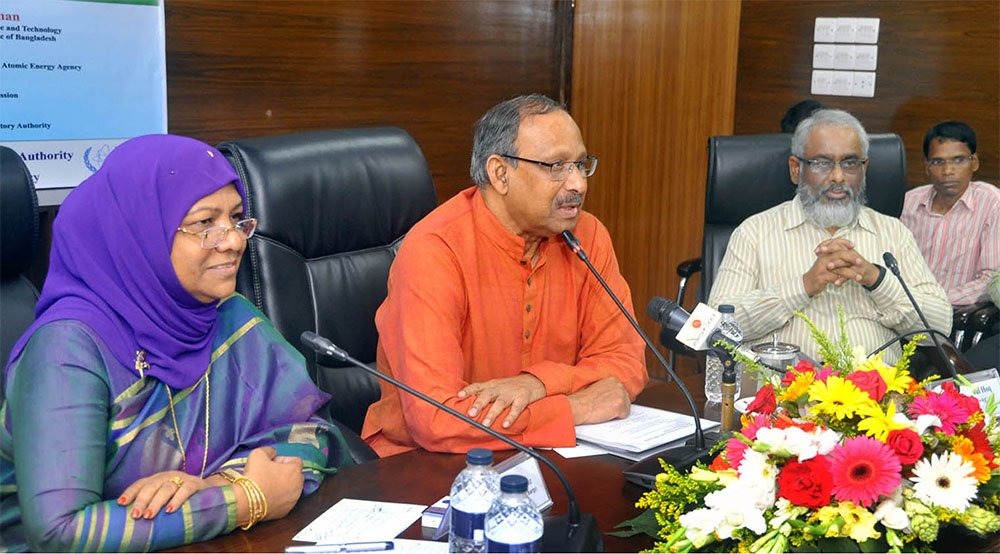 DHAKA, April 24, 2018 (BSS) - Science and Technology Minister Yafesh Osman today said country's first ever nuclear power plant at Rooppur is being constructed giving utmost importance on security and safety issues.
The minister said this while attending at the inaugural session of a three-day workshop on "Rooppur Nuclear Power Plant's Preliminary Safety Analysis" held at Bangladesh Atomic Energy Regulatory Authority (BAERA) auditorium in Agargaon area here.
"The security issue is always given top priority over the construction of the nuclear power plant as per the instruction and consultation of the International Atomic Energy Agency (IAEA) and assistance of the Russian Federation," said the minster at the workshop jointly organized by the BAERA and IAEA.
Daughter of Bangabandhu Prime Minister Sheikh Hasina always prefers the welfare and security of country's people, he said, adding, "So Rooppur Nuclear Power Plant is being constructed considering all the security aspects."
BAERA member Dr Sahana Afroz moderated the program addressed, among others, by Bangladesh Atomic Energy Commission Chairman Mahbubul Haq, IAEA's senior nuclear safety officer Abdullah Amri and Rooppur Power Plant Project Director Dr Sowkat Akbar.
The first of two units of the Rooppur power station is expected to be connected to national grid in 2023.
Bangladesh hopes to get 2,400 MW of nuclear electricity by 2024, constituting approximately 10% of the country's total power production by that time.
---