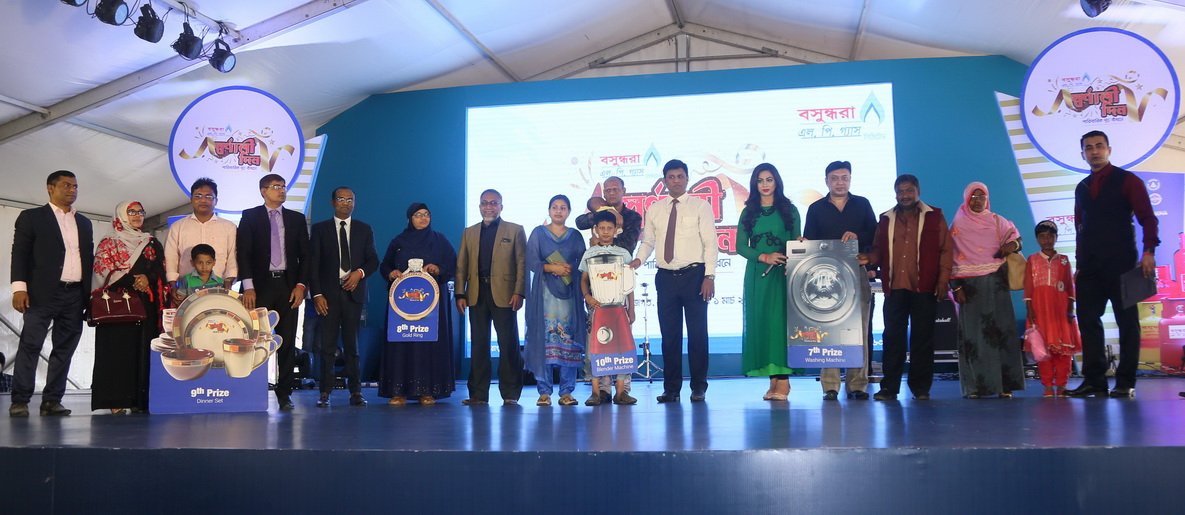 Dhaka, March 3, 2018 (PR) - Bashundhara LP Gas organized a distributors' conference in Rangpur on Thursday.
About 300 distributors of the brand working in Rajshahi and Rangpur divisions attended the annual business conference styled 'Swarnali Din' at a theme park in Rangpur.
Company officials claimed that the 'strong bond' between the company and its distributors leads the flagship brand of liquid petroleum (LP) to hold the top position in the country's LPG sector.
Officials also expressed their desire that the company will continue its effort for betterment of the distributors who are behind the success stories of the household product.
Before the conference, the distributors took part in cultural and entertainment show at Bhinno Jagat, a local theme park in Rangpur.
Actress Sadika Parvin Popy, Shiril Shila, Actor Emon, Singer Zakiya Sultana Kornia and comic maker Shahin brought extra amusement for the distributors.
Bashundhara Group (Sector A) Head of HR & Admin, Capt Shaikh Ehsan Reza (Retd), Bashundhara LP Gas Ltd. Head of Marketing Mr. M. M. Jasim Uddin, Head of Accounts and Finance Mr. Mahabub Alam, Supply Chain Deputy General Manger Mr. Sarwar Hossain Sohag, Bashundhara Group Secretary to the Honb'le Vice Chairman Mr. Md. Sariful Islam were, among others, present on the occasion presided by Bashundhara Head of Sales Mr. Mir T I Faruque Rizvi.
---