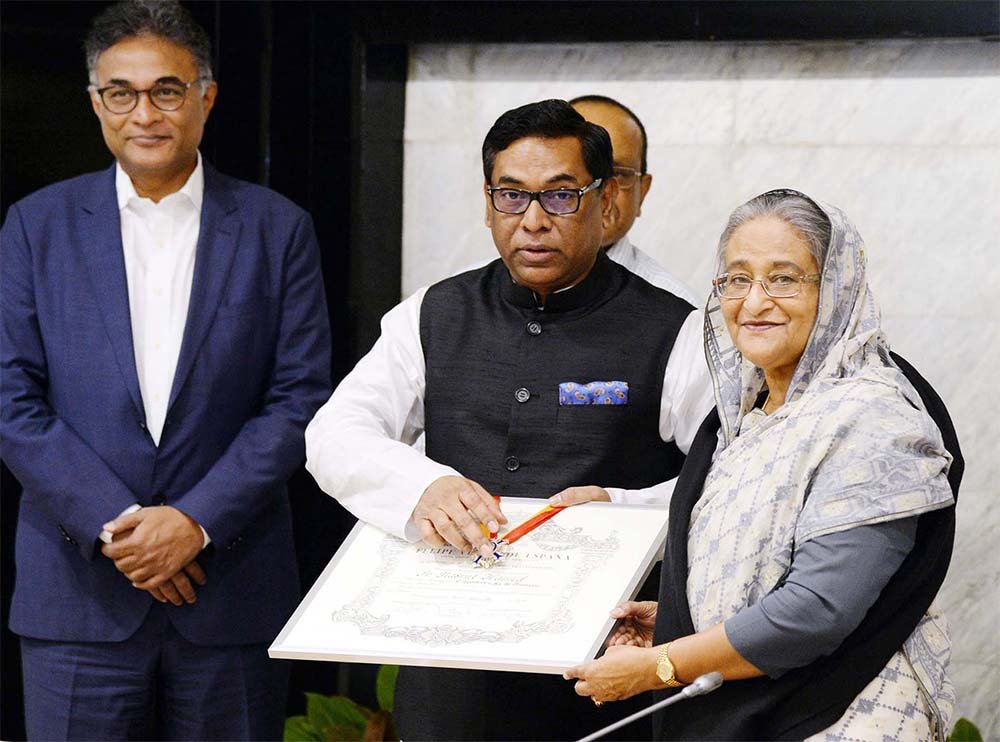 DHAKA, Feb 26, 2018 (BSS) - The highest civilian award of Spain "The Commitment to the Number of the Civil Merit Order" given to State Minister for Power, Energy and Mineral Resources Nasrul Hamid Bipu was handed over to Prime Minister Sheikh Hasina today.
"The state minister handed over the award to the premier at the outset of the weekly cabinet meeting held at the Prime Minister's Office here this morning," PM's Press Secretary Ihsanul Karim told BSS.
King of Spain Felipe XI honoured Bipu with such a prestigious award in recognition to his special contribution to power and energy sector including renewable energy as well as for his contribution to bolstering the bilateral relations with Spain.
On behalf of the Spanish King, Spanish Ambassador to Bangladesh Alvaro de Salas handed over the award to the state minister in Dhaka on February 17, the press secretary said.
---